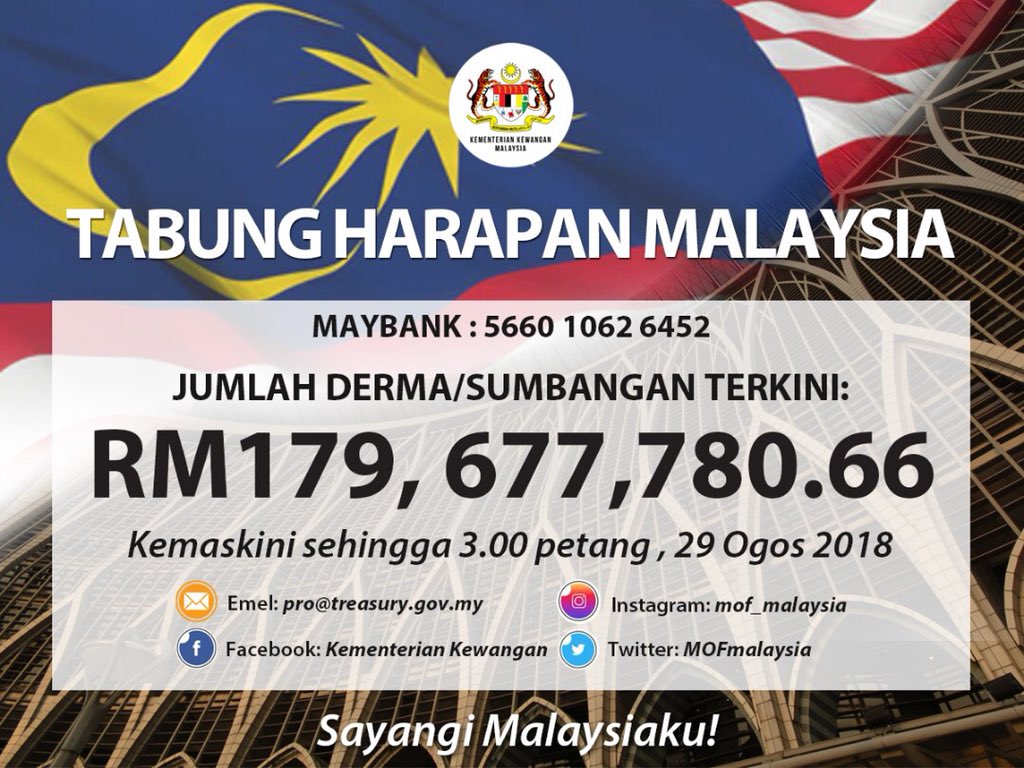 KUALA LUMPUR (August 30): Tabung Harapan Malaysia will cease accepting donations next month said Prime Minister Tun Dr Mahathir Mohamad.
"We had not decided on the date, but maybe by next month," he said, as quoted by the NST.
Speaking to reporters, Dr Mahathir denied that collection would be stopped as companies were using it as a lobbying mechanism.
"It could be, but we are not affected. There was one very big donation from a company that had problems, we refused to accept it, " he said.
"It is actually a way of knowing how people love the country, they are willing to sacrifice in order to overcome our problems, money problems."
"I think it is quite clear, that people who have even small sums are willing to help save the country", Dr Mahathir said, as reported by the publication.
Tabung Harapan was established on May 30, by the Prime Minister, for Malaysians to donate in order to reduce the RM1.087 trillion national debt.
As of 3pm yesterday, the Ministry of Finance website displays that the fund is now just over RM179 million.