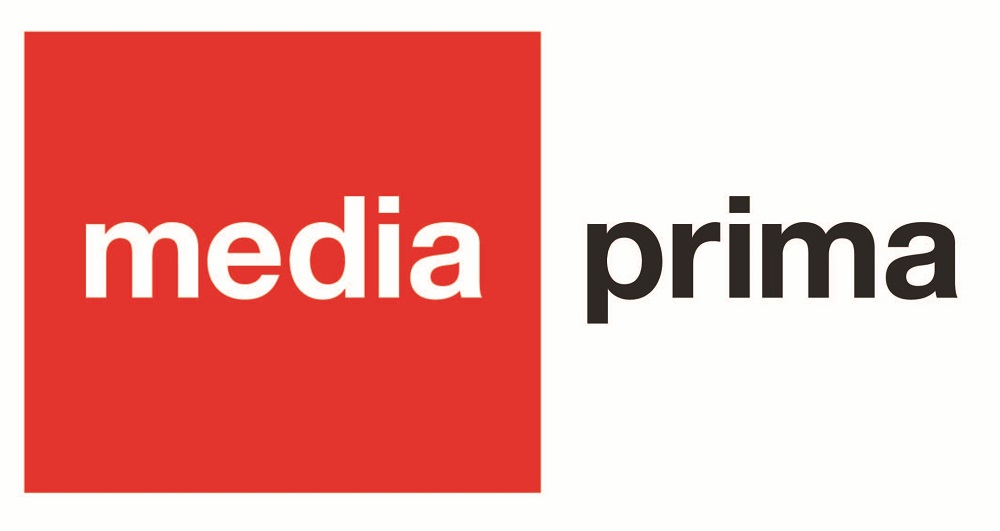 Media Prima Bhd (Sept 3, 45 sen)
Maintain neutral with a higher target price of 49 sen: Media Prima Bhd's second quarter of the financial year ended June 30, 2018 (2QFY18) revenue grew 4.1% year-on-year (y-o-y), mainly driven by higher digital advertising and home shopping revenue. The group reduced its reliance on traditional businesses from 88% in the fi rst half of FY17 (1HFY17) to 77% in 1HFY18. TV revenue was flat (+0.3% y-o-y) for 2QFY18, while print revenue slipped by 20.4% y-o-y due to a decline in traditional circulation and advertising revenue.
Digital media revenue improved by more than 100% y-o-y to RM14.2 million, mainly contributed by digital advertising revenue of Rev Asia which the group acquired in August 2017.
Home shopping continued to deliver an encouraging revenue growth of 62.4% y-o-y and lower losses for 2QFY18, mainly fuelled by growth in the number of product offerings and a better presence. Th e group's home shopping business currently has a customer base of 941,000, and it expects the segment to break even in FY19. Data showed that customers who made purchases through mobile increased to 21%, while purchases via TV dropped to 73%, in line with the group's target to reduce its reliance on the traditional TV platform.
The group reported a net profit of RM32 million for 2QFY18, mainly boosted by the proceeds from the disposal of its 21.36% interest in Malaysian Newsprint Industries Sdn Bhd, which it fully impaired in FY17 and partially offset by the impairment of receivables. The impairment of receivables of RM15.4 million for 2QFY18 was mainly due to the adoption of the new accounting standard relating to credit profi les as well as operational assessments. Adjusting for these exceptionals, a core net loss of RM2.8 million was posted for 2QFY18, compared to a core net profit of RM9.5 million for 2QFY17.
Media Prima has entered into a sale and leaseback exercise for its properties with PNB Development for a total cash consideration of RM280 million to unlock the value of its properties. The exercise involves its properties located in Bangsar and Shah Alam. The total proposed consideration looks fair at a discount of 8.35% to market value. Upon completion, the group will realise an estimated one-off net gain of RM127.7 million.
Operations would continue as usual as Media Prima has entered into a tenancy agreement for Balai Berita Bangsar (headquarters) and Shah Alam (printing plant). The total monthly rental for the properties stands at RM16.6 million for the first three years of the tenancy period. Th e revised rent during the subsequent extension period
will be 10% of the prevailing total monthly rental for the fi rst and second extension periods, and 15% of the prevailing total monthly rental for the two subsequent extension periods. Th e rental rates offered for both its Bangsar (RM2.20 per sq ft) and Shah Alam (RM2 per sq ft) properties are within the range of market rental rates (Bangsar: RM2 to RM2.30 per sq ft; Shah Alam: RM1.80 to RM2.10 per sq ft).
Th e group intends to use the proceeds from the proposed sale to repay its existing term loan within three months from the receipt of the sale consideration. We are positive on the proposed sale and leaseback arrangement as it allows the group to unlock the value of its properties and repay its existing borrowings which are financed at a higher interest rate of 7.92% per annum in December 2017 versus the previous interest rate of 4.38% per annum, due to a corporate credit rating downgrade. The redemption of the term loan is expected to reduce the group's gearing position to 0.02 times (from 0.41 times).
Apart from debt repayment, the group also plans to look for new revenue opportunities to grow its digital and commerce segments.
The group estimated that it could recognise total net savings of RM10 million per annum, arising from an estimated interest savings of RM22.2 million (from the repayment of the term loan) and annual depreciation of tenanted properties of RM4.4 million, against annual rental expenses for tenanted properties of RM16.6 million. The cost savings will only be reflected in FY19 as the proposed sale and tenancy are expected to becompleted by 4QFY18. — PublicInvest Research, Sept 3
This article first appeared in The Edge Financial Daily, on Sept 4, 2018.
For more stories, download EdgeProp.my pullout here for free.