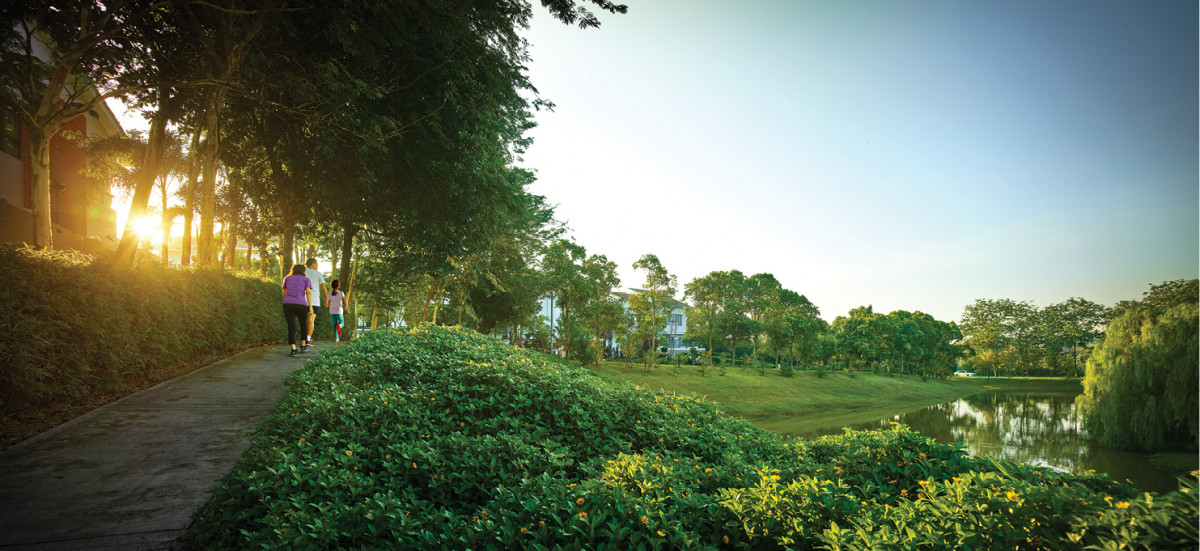 Rolling clouds, swaying trees, cascading waters and imposing mountains are characteristic icons of Chinese traditional paintings.
Inspired, Gamuda Land has embodied the oriental art in its 338-acre township called Jade Hills in Kajang, Selangor. The low-density neighbourhood balances premium residences with a lush greenscape complemented by tranquil lakes and gentle hills.
The artistry has earned Jade Hills the Joint Gold award in the recently concluded EdgeProp-ILAM Malaysia's Sustainable Landscape Award 2018.
The resort-like freehold enclave has elevated the once backwater Kajang town to a sought-after address for green lifestyle.
Linked to Kuala Lumpur by six highways, the sustainable town consists of an extensive resort club, The Commerce Village and an upcoming Jade Square for more retail conveniences.
"As a result of Gamuda Land's holistic approach, Jade Hills has seen good capital appreciation of between 15% and 35%. The homes command a premium of up to 20% when benchmarked with similar products in the vicinity," says Lam Sew Chee, General Manager of Jade Hills.
Built with respect for nature
One of Gamuda Land's development principles is to "listen to what the land has to say". Instead of stripping forests bare and levelling hilly terrains to maximise profit, the developer meticulously blends the natural vegetation and contours within its town.
This principle is demonstrated in Jade Hills by homes nestled within eye-soothing vistas, leafy shades, and soul-calming lakes. Threaded among its 50 acres of greenscape and waterscape are 12 thematic parks, including a central park hosting myriad recreational facilities and community gathering places.
By "listening to what the land has to say", Jade Hills needs only simple strokes of softscape and hardscape to complement its natural beauty.
Every plant has been carefully selected to fit into the three-dimensional tapestry purposefully. Among them are tropical species intended to lure various fauna. Lakeside plants like willows and bamboos prevent soil erosion and double up as a serene screen. A verdant variety line the inclines towards the lakes to enhance the visual for joggers, while groves trace the walkways for slope treatment.
Leafy trees mingle among the houses as cooling agents, and line the driving boulevards like an overarching shade. At the back of the abodes, gardens are weaved as natural buffers.
Art comes to life around all the three lakes in a display of soothing cascading waters flowing between trains of thriving shrubs and pastures.
In the offing, a community farm will further augment the green lifestyle in Jade Hills.
Such ecological dedication was duly recognised when Jade Hills was bestowed the Honour Award for Landscape Development category under the Malaysia Landscape Architecture Award, by the Institute of Landscape Architect Malaysia in 2010.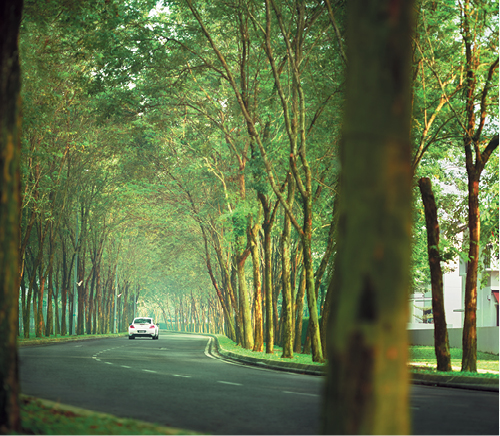 A town that stands the test of time
Ten years on, time has not marred the splendour of this craftmanship, proven by its garnering the EdgeProp-ILAM Malaysia's Sustainable Landscape Award 2018. How has it flourished sustainably all these years?
Lam reveals that a far-sighted approach has been established from the onset. Employing a cost-effective hydrology innovation, he explains how the eye-pleasing lakes in Jade Hills also serve as irrigation and stormwater management solutions through a self-cleansing system.
To maintain a healthy ecosystem, aquatic plant beds absorb nutrient overload to moderate algae growth. Strategically planted stalks filter sediment at the inlets and outlets of the water holes while a grand fountain at the central lake promotes air circulation. These lead to a rich aqua-life of fish and dragonfly which reduces mosquito breeding.
"The cascading lakes use gravity to its advantage, where the water flows naturally from the high ground to the valleys, which reduces the need for pumps. Water from the lakes is used to irrigate the turfs, in which we grow low-maintenance but eye-pleasing plants. Then, rainwater collected from tube wells is used to replenish surface water," Lam elaborates.
A town is community
A recent survey conducted by Gamuda Land shows that the majority of the residents at Jade Hills are happy with the environment.
SH Koe says, "I'm proud to live in Jade Hills." Favouring the Central Park, he highlights, "The central location of the park makes it a good place to take a breather and enjoy the scenery when out for walks."
Christina Chin agrees, saying: "There's a nice lake, walking pavement, nice view, and more importantly, the public places are clean."
Another resident, Beatrice Kubang also points out that the community in Jade Hills is good, residents know each other, and this contributes to a positive milieu in Jade Hills.
A safe and secure town
To protect this haven, Jade Hills employs a multi-level security system and the Crime Prevention Through Environmental Design (CPTED).
Besides a guarded entrance, round-the-clock patrolling and CCTV monitoring, there is an anti-climb perimeter fencing mounted with cameras, as well as night guard dogs and armed guards. The Gamuda Land Residence Management App allows pre-registration of visitors.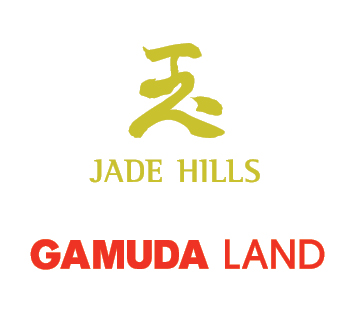 Under the CPTED system, wider footpaths to benefit cyclists and pedestrians are shielded from the roads by trees. The many communal spaces encourage constant activities while keeping intruders at bay. Open lawns ensure children are within sight. Cul-de-sac roads limit traffic within residential areas, which have been designed to facilitate gated-and-guarded communities. Public areas are well-lit at night.
In the community survey, most of the residents have rated the security in Jade Hills highly. Among them, Dr Sudirman states he feels very safe walking around the neighbourhood.
This story first appeared in the EdgeProp.my pullout on Sept 14, 2018. You can access back issues here.