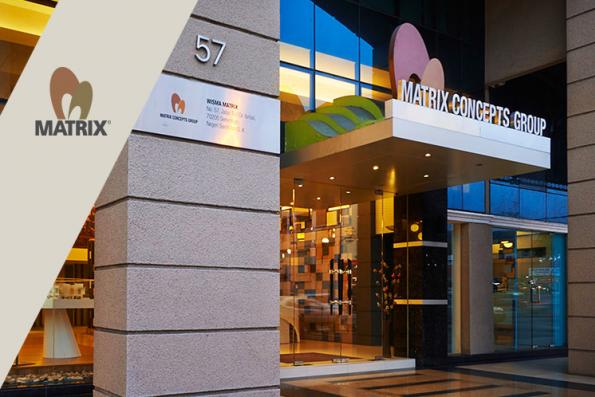 KUALA LUMPUR (Oct 2): Seremban-based Matrix Concepts Holdings Bhd will proceed with plans to jointly develop an Islamic financial district in Pantai Indah Kapuk 2 (PIK 2), Jakarta, Indonesia with an Indonesian consortium comprising PT Bangun Kosambi Sukses (BKS) and PT Nikko Sekuritas Indonesia (NSI).
Matrix said this proposed joint venture (JV) serves to affirm its maiden step to establish its presence in Indonesia, being one of the biggest and growing markets in Asean.
In addition to the project, the three parties may also cooperate to construct and develop other potential projects in Indonesia.
In a filing with Bursa Malaysia today, Matrix said it has entered into a JV agreement with BKS and NSI for the joint development. BKS is jointly owned by Agung Sedayu Group and Salim Group, a diversified conglomerate, which is also involved in the development of PIK 2 Sedayu Indo City, Indonesia, while NSI is an investment banking firm in Indonesia.
This follows a memorandum of understanding signed among the three parties on May 14.
A JV company called PT Fin Centerindo Satu (FCS) has been formed to undertake the joint development, which will be constructed on a 3.6ha plot of land located in West Kosambi Village, Kosambi District. BKS will hold a 40% equity interest in FCS, while Matrix and NSI will hold 30% stake each.
Matrix said its 30% equity participation amounting to RM124 million will be funded via internal funds, bank borrowings and/or proceeds from an equity fund raising exercise.
"The proposed project is initiated by the Indonesian government in their quest to set up an Islamic financial district in view of its large Muslim population," said Matrix.
"The estimated time frame for completion is approximately six months from the date of the JV agreement," it added.
In a separate statement, Matrix said PIK 2 Sedayu Indo City is poised to become a central business district north of Jakarta.
"It will encompass 4,000ha of integrated development with residential houses, apartments, shopping centres, a light rail transit system, and a stadium. This development comes on the heels of the success of PIK 1, which comprised total area of over 2,000 hectares of land.
"PIK 2 Sedayu Indo City is also strategically located, with accessibility from all parts of Jakarta and only 7 minutes away from Soekarno-Hatta Airport," it added.
"This JV agreement not only marks our initial footprint into the up-and-coming Indonesian market, but also represents a remarkable opportunity for Matrix to work hand in hand with one of Indonesia's largest property developers and a major conglomerate to establish a world-class Islamic financial district in PIK 2," Matrix chairman Datuk Mohamad Haslah Mohamad Amin said.
"We believe that this JV is a major stepping stone for us to gain a significant foothold in this rapidly-growing nation. Our partners are reputable property developers and industry leaders in Indonesia, allowing us the opportunity to understand the local property market better including its regulatory framework and economic patterns," he added.
At 2.28pm, Matrix shares were unchanged at RM2.10 today, with 218,100 shares done, bringing a market capitalisation of RM1.57 billion. — theedgemarkets.com