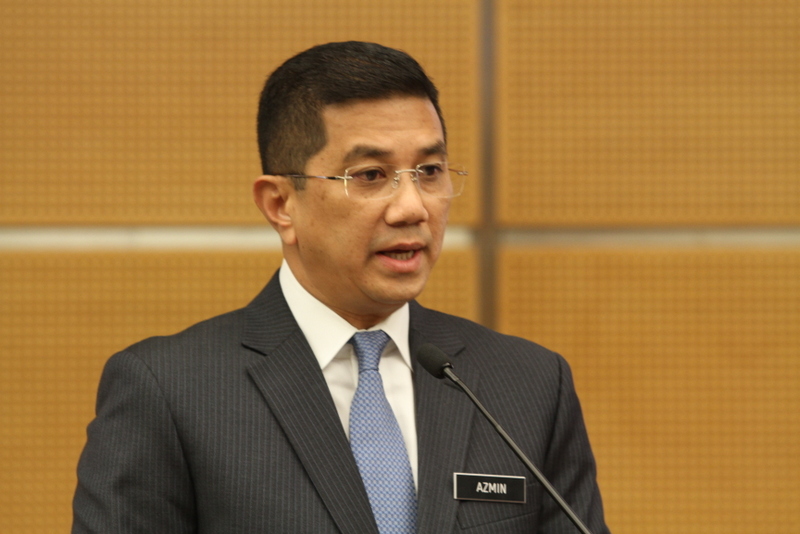 KOTA BHARU (October 4): The Cabinet discussed the East Coast Railway Line (ECRL) project briefly yesterday and Prime Minister Tun Dr Mahathir Mohamad asked to be given a little more time to look into the suitability of the project.
The discussion on the ECRL during the Cabinet meeting was reported by Bernama quoting Economic Affairs Minister Datuk Seri Mohamed Azmin Ali.
The Minister added: "In the ECRL project, we must look whether the project can create value and give benefits to the people in an economic situation which is highly untenable currently." Mohamed Azmin was speaking to reporters after attending a meeting with Kelantan State PKR leaders here today.
Mohamed Azmin said the government was now considering the direction of the project because its implementation previously was not transparent, for example, the quantum paid out when the project had not even started, Bernama reported.
"Almost RM20 billion had already been paid out when the progress of the project was still at the minimal level and (it is) something that should be investigated," he said.
The previous Barisan Nasional (BN) government had announced the cost of the ECRL project linking Kelantan-Terengganu-Pahang with Port Klang, Selangor at RM55 billion.
Meanwhile, on the PKR election at the central and divisional levels for the 2018-2021 term, Mohamed Azmin, who is a candidate for the party deputy president's post, reminded the delegates against being involved in corrupt practices when electing leaders.
Although he had no proof of such practices occurring other than information given by certain groups, he said stern action would be taken against any group involved in such activities.
"We want to build a clean and healthy party with noble ethical values and as leaders, we must give reminders and advice to everyone so that the party will progress smoothly," he said. Mohamed Azmin is being challenged for the post by former Pandan Member of Parliament Rafizi Ramli. — theedgemarkets.com