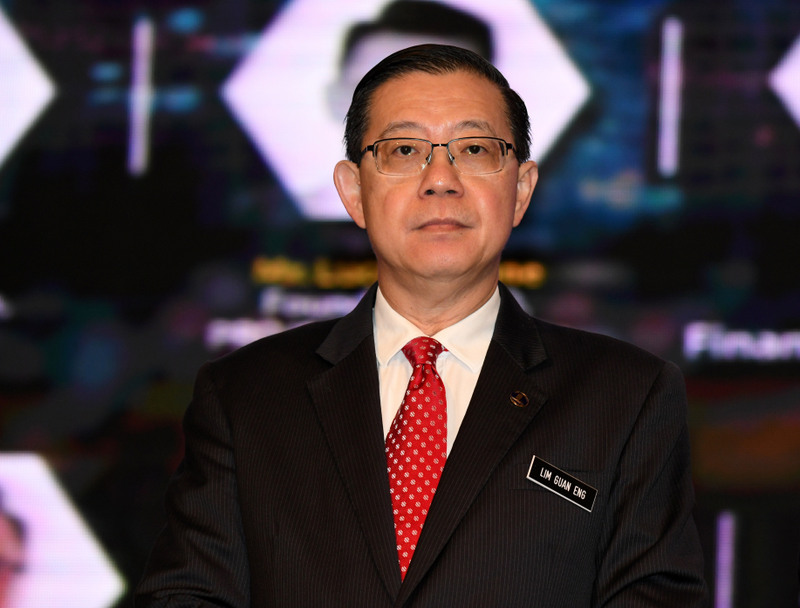 KUALA LUMPUR (Oct 8): There will be no change to the number of underground stations for the Mass Rapid Transit 2 (MRT2) project, Finance Minister Lim Guan Eng said, dismissing concerns after the federal government decided to retender all the unfinished underground work of the project via an international open tender process.
The Ministry of Finance had yesterday announced the termination of the underground work contract of the MRT2 with MMC Gamuda KVMRT Sdn Bhd, a joint-venture between Gamuda Bhd and MMC Corp Bhd, after the two parties failed to reach an agreement relating to a reduction in the construction cost.
A total of 35 stations, 11 of them underground, will be built under MRT2, also known as the Sungai Buloh-Serdang-Putrajaya (SSP) line.
"More savings will be gained when we retender the underground portion of the project soon and we will not be reducing the number of stations," said Guan Eng in his luncheon address at the Khazanah Megatrends Forum 2018 themed "On Balance: Recalibrating Markets, Firms, Society and People" here today.
"Just by rationalising and implementing the open tender process, more savings are anticipated," he added.
Guan Eng pointed out that the government had shaved RM5.22 billion off the MRT2 total cost of RM56.93 billion recently by rationalising the above ground portion of the project, noting that the RM5.22 billion savings represent 23% of the above ground portion of the cost.
"We have adopted a wider application of open tender for government procurements and projects whereas previously, direct negotiations done by the previous administration had led to overspending," said the minister.
He added that the government had also successfully renegotiated the light rail transit 3 (LRT3) project back in July when the original construction cost was cut by 47% to RM16.63 billion from RM31.65 billion by tweaking the design specifications so that it meets a more realistic passenger demand projection.
"If there are key priority areas that require spending, we would be more than happy to spend – especially when it leads to long-term sustainable growth that improves the well-being of the rakyat," said Guan Eng.
He noted that the government is currently reviewing a large number of concessions and projects under the public-private partnership scheme. To date, 44 of them have been approved to proceed on the condition that it goes through strict vetting procedures, among others, open tender process benchmarked against international practices.
"So, while we are reviewing more public-private partnership (PPP) projects, we do not intend to cancel them, but to change the format and the mechanism implemented, [in which, there will be] no more direct negotiations, but by competitve open tenders," said Guan Eng. — theedgemarkets.com