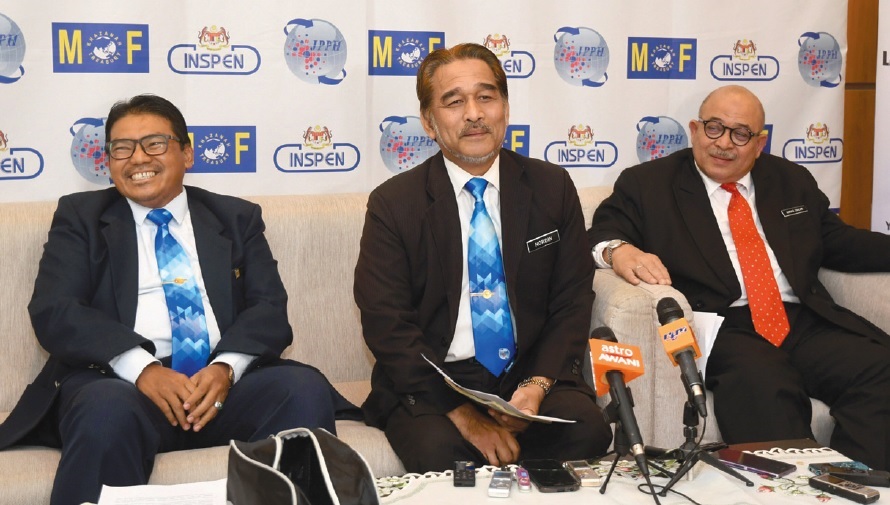 KAJANG: The slow property market has led to the increase in residential overhang numbers which as of 1H2018 totals 29,227 units worth RM17.24 billion. This was an increase of 18.1% in volume and 10.2% in terms of value from last year (2017).
According to the Preliminary Property Market Brief 2018 for the first half of the year, launched by the Valuation and Property Services Department (JPPH) under the Finance Ministry yesterday, many of the overhang units are properties priced from RM500,000 to RM1 million — with a total of 7,525 units valued at RM5.17 billion.
Johor leads with 5,988 overhang units followed by Selangor (4,694 units) and Penang (3,958 units). In the southern state, 40.3% of the overhang units are made up of condominiums and apartments, with 1,946 of them priced from RM500,000 to RM1 million. A total of 4,604 overhang units came from the Johor Bahru district alone.
In terms of transactions, the overall property market recorded a marginal decline in the first half of 2018 (1H2018) with 149,889 transactions worth RM67.74 billion, a decrease of 2.4% and 0.1% respectively, from 1H2017 which recorded 153,526 transactions worth RM67.83 billion.
The total amount of loans applied for the purchase of residential properties decreased by 3.1% compared with 1H2017 while loan approvals fell slightly by 0.2%. The application and approval of loans for non-residential properties however, increased by 14.2% and 6.6% respectively.
Meanwhile, the property market is expected to improve in 2H2018 or 1H2019, riding on improved household and business sentiments, said National Property Information (Napic) director Badrul Hisham Awang.
Although the transactions in 1H2018 saw a marginal decline of 2.4% to 149,889 transactions worth RM67.74 billion from 153,526 transactions worth RM67.83 billion recorded in 1H2017. "We saw more sales coming in after the election period and even though we have not come up with the 3Q2018 report, we saw that transactions increased. There will not be a huge decline or increase in 2H2018 [in terms of volume and value], just marginal ones which will hover less than 1%," Badrul explained during his briefing on the Preliminary Property Market Brief 2018.
When asked on the overhang situation, he said these units may be absorbed over the next nine months depending on sentiments and the economic environment.
Meanwhile, in the office sector, occupancy rate stood at 82.8%, while the occupancy rate for retail was 79.9%. As at end-June 2018, there was 21.62 million sq m of existing office space in 2,502 buildings. Another 68 buildings (2.48 million sq m) will be incoming while 30 buildings (0.78 million sq m) are in the planned supply.
This story first appeared in the EdgeProp.my pullout on Oct 12, 2018. You can access back issues here.