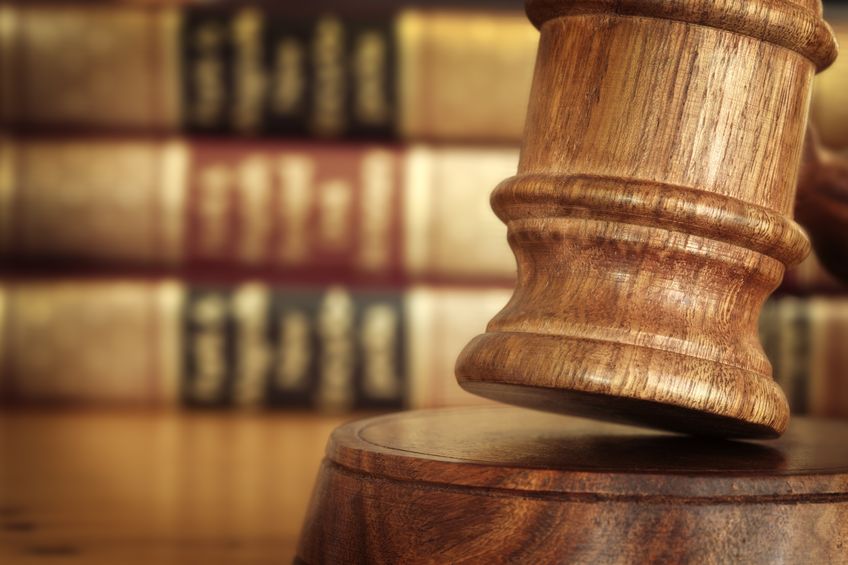 KUALA LUMPUR (Nov 9): Menang Corp (M) Bhd's former group managing director (MD) Datuk Eddie Shun Leong Kwong admitted yesterday that he was aware his former deputy Toh May Fook would appoint Zahid Ibrahim & Co (Zico) to look into a questionable land transaction involving the company that took place in 2010.
Testifying as a defence witness in a wrongful dismissal case that Toh brought against Menang yesterday, Shun said he had not questioned Toh's decision then as the two were good friends at the time.
"Those were in the early days, [when] we were the best of buddies [and] I wanted him to be my successor, until things happened — then I realised too late," he told the Industrial Court chairman Rajendran Nayagam during trial yesterday.
Toh, 60, was terminated from his post as deputy MD and deputy chief executive officer (CEO) of Menang on July 19, 2016. His legal counsel Anand Ponnudurai, citing the termination letter yesterday, said part of the reasons given for Toh's dismissal was undermining the board of directors' decision.
When Rajendran questioned Shun as to which decision Toh had undermined, the 79-year-old pointed to Zico's appointment to probe the questionable land deal. Shun said Toh appointed Zico without the approval of Menang's board.
However, Anand then furnished the court with a copy of an email dated June 3, 2016, that was sent by Menang's company secretary Ng Ah Wah, containing a series of instructions to Zico with regard to the review. Ng also copied Shun and Toh in the email.
"So the company secretary sent these instructions to Zico, copied to you and the claimant (Toh), so you are aware [of Zico's appointment]," Anand put to Shun during cross-examination.
"Okay, that I accept. [But] I was not aware he (Toh) was going to appoint these guys (Zico) until Ah Wah sent it (the email). He could tell Ah Wah to do anything, because everybody knew he was going to be a successor, the whole company knew that," replied Shun.
"Ah Wah told him we have our own lawyers, so we don't need to hire external lawyers, [but] he overruled Ah Wah," Shun added.
When Anand questioned whether Menang had made detailed public disclosure pertaining to the land deal, Shun insisted such information had been "noted every year" in the group's annual reports from 2010 through 2016.
Earlier, Shun alleged during his testimony that Toh joined Menang in 2016 with the agenda of ousting him as MD and to take control of the group.
Shun also said that after Zico concluded there were questionable aspects in the land deal, Toh went on to appoint ZJ Advisory Sdn Bhd to provide solutions to remedy the situation, all of which Shun said he had rejected. Among the solutions offered was for him to offer his shareholding in Menang as compensation to counterparties in the land deal, to return the Klang land to the group, and to resign as group MD and CEO. Shun further alleged that Toh had control of the information flow and influenced Zico to be biased in the probe.
Rajendran subsequently scolded Shun for making "wild" allegations.
"The claimant [Toh] was not involved in the transaction. To come to a conclusion, the lawyers must look at actual documents and see whether they tally with what the claimant said. They cannot rely 100% on what the claimant said — that is not the kind of lawyers from Malaysia's Bar. I am sorry to say you may be the head of a company but your knowledge of law is poor," said Rajendran.
"So don't make wild allegations. You have to get your counsel's advice — don't give ridiculous answers. You are all lawyers, I am not going to act on this, sorry to use the word, crap. All crap goes into my waste bin, I act on authentic, acceptable and reasonable allegations," he added.
Hearing of the case has been adjourned to Nov 19.
Last year, Shun was charged under Section 420 of the Penal Code for allegedly cheating and dishonestly inducing delivery of the Klang plot. He pleaded not guilty to the offence and was later granted a discharge not amounting to an acquittal.
This article first appeared in The Edge Financial Daily, on Nov 9, 2018.