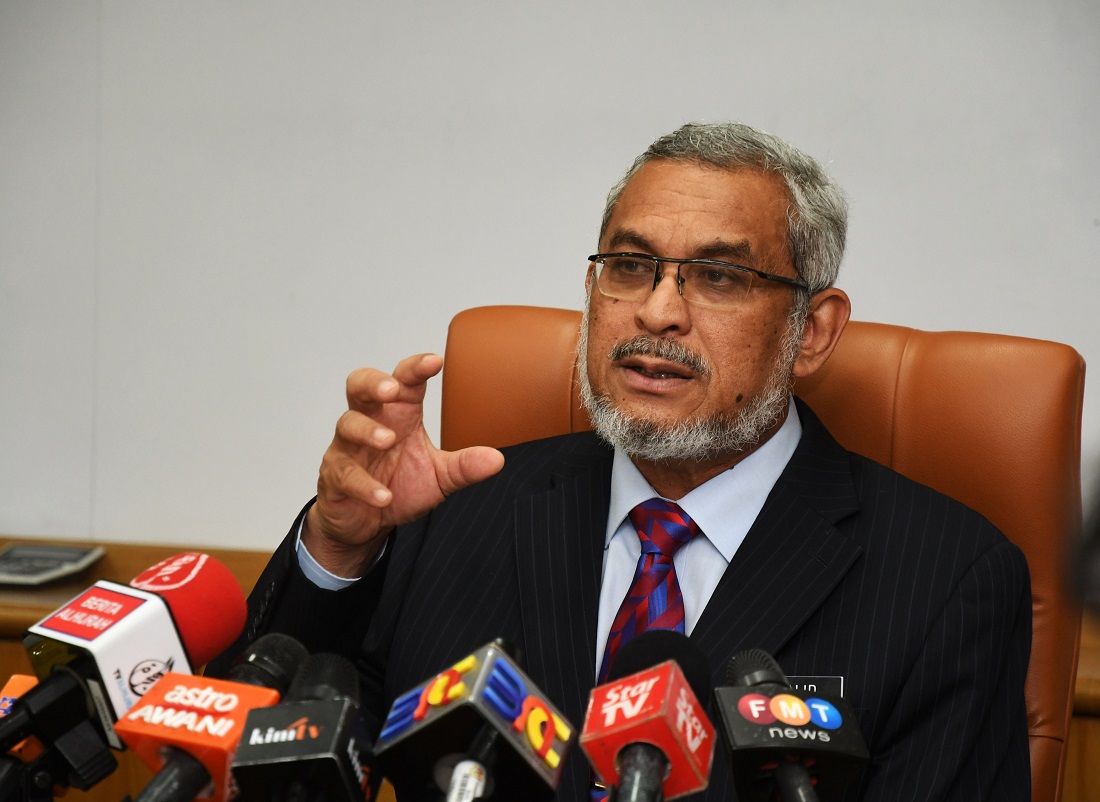 KUALA LUMPUR (Nov 12): Photos of the SMART Tunnel flooding which went viral on social media yesterday are untrue, Federal Territories Minister Khalid Abdul Samad (pictured) said today, reported the Malay Mail.
He also explained that the flash flood which hit parts of KL yesterday was partly due to the city's clogged drainage system caused by construction projects.
Bernama reported that many people shared on social media photos of a motorist sitting on his car which was almost totally submerged in flood waters in a tunnel, and wrongly claimed that the photo was taken in the Smart Tunnel.
Smart Tunnel on its Facebook has clarified that the incident actually took place in the tunnel leading from Jalan Tun Razak down to the KLCC carpark.
"I have just returned from a meeting with the mayor at City Hall, where he shared the pictures of the flooding with me.
"To this we will be taking action to determine all clogging issues will be managed, and to ensure contractors around KL will not repeat this matter again," Khalid said.
He also said that he is waiting for a report from the Meteorological Department about yesterday's downpour, saying that with "the information at hand", yesterday's rainfall was "extraordinary".