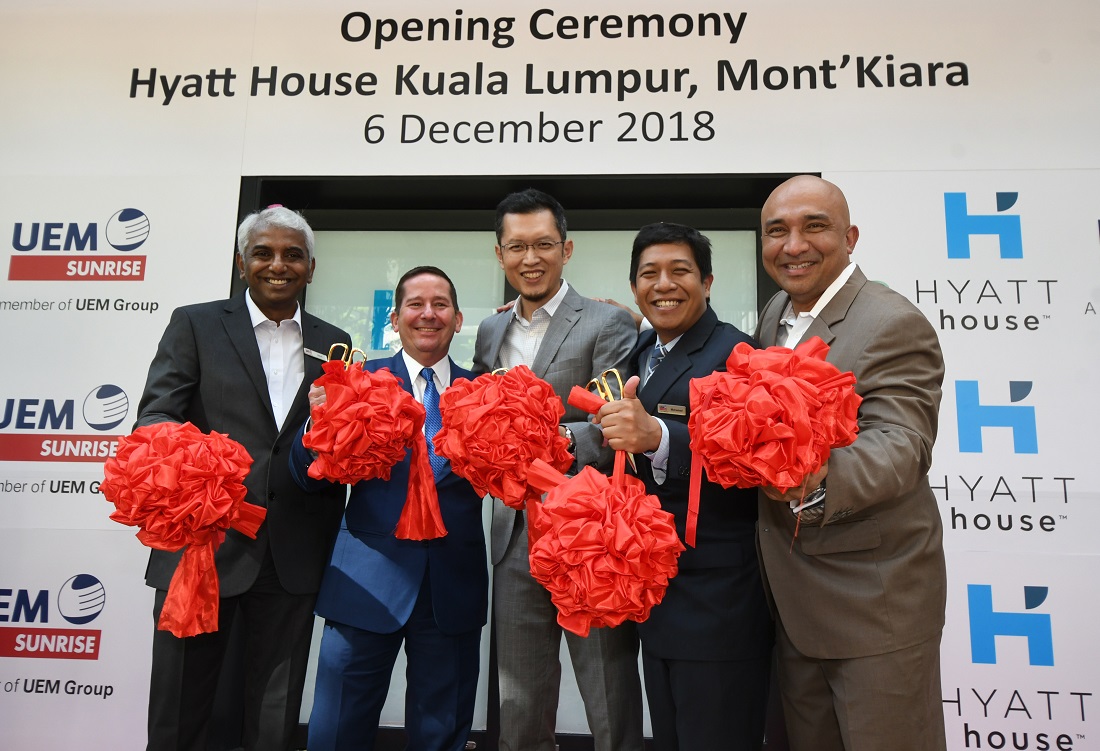 KUALA LUMPUR (Dec 6): UEM Sunrise Bhd managing director and CEO Anwar Syahrin Abdul Ajib is aiming towards a similar sales target for FY2019, he told the media today. The company's sales target for FY2018 was RM1.2 billion.
"We are looking to monetise of our landbank in Johor and central KL.
"We are still cautiously optimistic [about the property market for 2019]. Certain segments of the property market are still doing well. Although buyers are getting picky, we see good response for our projects such as Astrea but getting the right [loan] margin is still a problem," said Anwar while speaking to the media after the launch of Hyatt House Kuala Lumpur today.
Thus, he said UEM Sunrise is looking to launch projects in smaller batches for 1H2019 and to keep the bigger ones for the year-end.
"We will continue to focus on the central and southern regions with some RM1.2 billion to RM1.3 billion worth of new launches for 2019. If the market comes out stronger, we will add more new launches on top of that," Anwar explained.
He said they are also looking to revamp some names their current projects to create "a stronger presence and understanding in the market".
As for its overseas project, Anwar said there are still some RM500 million worth of units to be sold for its Mayfair apartments in Melbourne, Australia, with sales being pushed for the international market.
Anwar also added that they will start the ball rolling on the development of a private marina in Puteri Harbour comprising a clubhouse, suites and berths for yachts. It will be a joint venture between UEM Sunrise and Singapore company One Degree 15
"Plans have submitted and we are looking to do the groundbreaking early next year. Hopefully, we will complete the project in the next two years," he said.