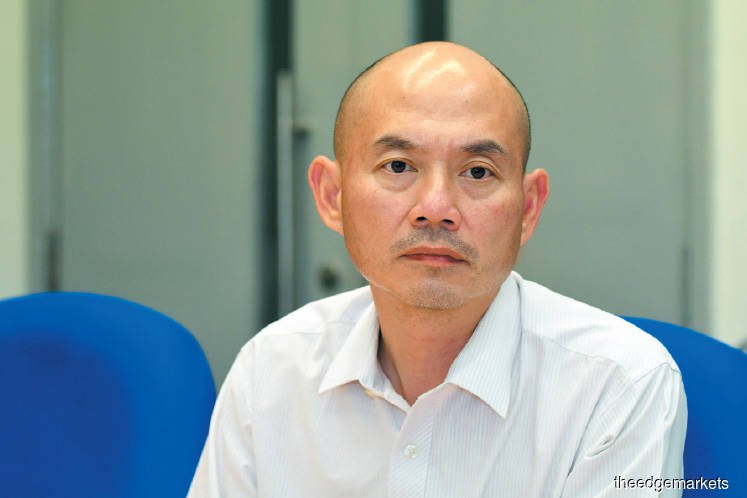 KUALA LUMPUR (Dec 7): Pakatan Harapan lawmaker Lim Lip Eng wants former transport minister Datuk Seri Liow Tiong Lai to explain why the ministry issued the contract for the vehicle entry permit (VEP) system in Johor on a direct award basis in 2015.
The contract should have been awarded via open tender, Lim [Pakatan-Kepong] told reporters at the Parliament lobby.
Lim added that the outsourcing of a portion of the VEP system by its main contractor, TCSens Sdn Bhd, to Dagang Nexchange Bhd (DNeX) was in breach of the original contract issued by the ministry.
He also called for Datuk Seri Ismail Ahmad, who was the Road Transport Department director-general at the time, to clear the air on the matter.
"I will file a complaint [against Liow and Ismail] if they do not respond in the next few days," he said.
Lim also questioned whether TCSens was a crony of the previous government, noting that 25% of the firm's shares were held by Barisan Nasional lawmaker and former deputy youth and sports minister Datuk Wee Jeck Seng when the contract was issued. Both Liow and Wee are from the MCA.
The contract was worth RM149.45 million when issued, comprising a RM45.15 million capital expenditure portion and a RM104.3 million operational expenditure (opex) portion.
The opex portion was subsequently sub-contracted to DNex on Jan 13, 2017, according to a filing at the time.
DNeX's 51%-owned DNeX RFID Sdn Bhd was contracted by TCSens to operate and manage the VEP and Road Charges System Project for five years.
The issue revolving around TCSens gained traction earlier this week, after the VEP project was highlighted by the Auditor-General (AG) in the second series of the 2017 national audit report.
The AG questioned the direct award and sub-contracting approaches towards the contract, as well as other weaknesses including uninstalled equipment worth RM4.07 million.
This article first appeared in The Edge Financial Daily, on Dec 7, 2018.