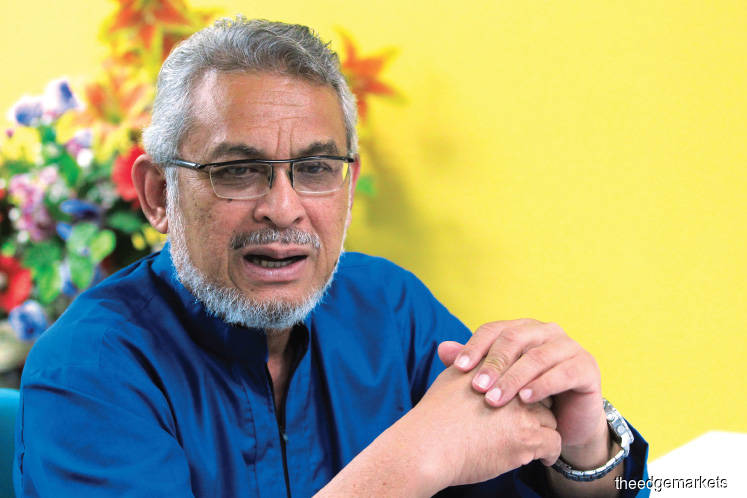 KUALA LUMPUR (Nov 22): Federal Territories Minister Khalid Abdul Samad, in response to Kepong MP Lim Lip Eng's allegations of Kuala Lumpur City Hall (DBKL) officers taking bribes from eateries who had placed tables and chairs on parking lots and sidewalks, has said the Kepong MP should lodge a report.
The Star reports that Khalid said that the report must be substantiated with evidence.
"If he (Lim) or anyone else who has complaints about such allegations of corruption, but have no trust in DBKL, they can lodge a complaint directly with the deputy minister (Federal Territories), or with me or officers from the ministry,'' Khalid was quoted as saying.
"But there must be proof to show the allegations and I will take action."
The daily reports that when the FT Minister was asked about traders operating without a licence in the city, who were afraid to come forward, Khalid replied, saying it would be difficult for the ministry to do anything about it.
"They have to make a decision on whether they want the problem to stop or continue. They can make the report anonymously, and we will protect them, but they must show proof,'' he said.
Lim's allegation had been that there were DBKL officers who may be taking bribes from eateries who take up parking lots for their business.
Speaking to the daily, Lim said his lodged complaint with DBKL, was over 10 coffee shops in the Metro Perdana commercial area in Kepong, Kuala Lumpur where parking lots had been taken up, to place their tables and chairs.
However, following seizure of the tables by DBKL enforcement, the tables and chairs were back the next day.
"So much so I just gave up and lost faith in DBKL,'' Lim was quoted as saying by the daily.
"I was acting on complaints made by residents living in shop houses above the eateries who say that they have no place to park their cars at night,'' he said.