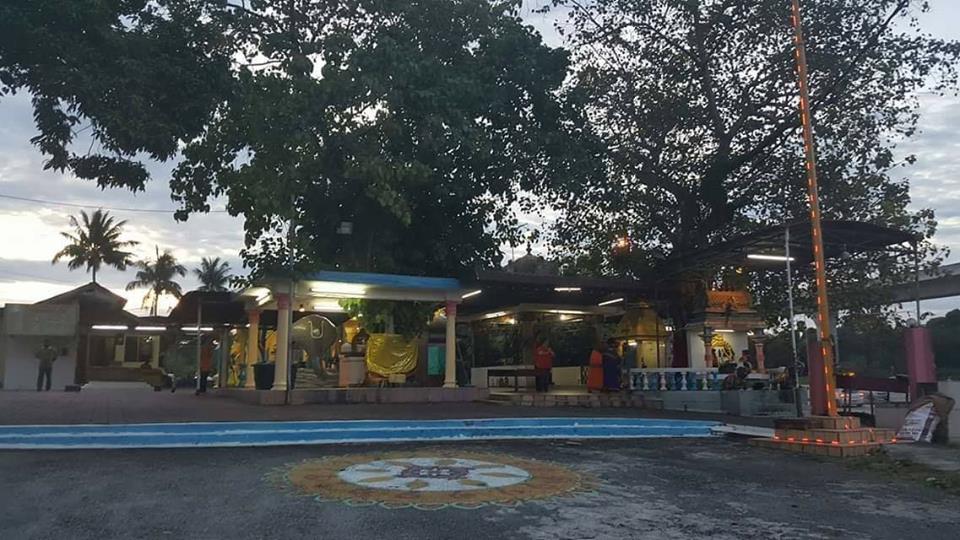 PETALING JAYA (Dec 17): The Malaysian Hindu Sangam (MHS) said that even though it welcomed Attorney-General's recommendation on the USJ25 Seafield Sri Maha Mariamman (pictured) temple issue, it, however, felt that it was unfair for the Selangor government to take back the 0.4 ha of land given as a temporary structure had already been constructed on it, reported the New Straits Times yesterday.
The structure was erected with part of the RM1.5 million given by One City Development Sdn Bhd to the temple committee to construct a temple at the new site.
MHS president Datuk R S Mohan told the daily that "the legitimate committee, headed by Chellappa Kalimuthu, had long agreed to relocate the temple" and had put up a Balastanam (shrine) to house the deities at the new location.
It was reported that the temple committee agreed to shift the temple and entered into a consent judgment with One City Development, which involved the latter giving RM1.5 million to the committee to relocate the temple to a site provided by the state government.
"However, the sudden interference by another group in June 2017, which refused to have the temple relocated, is believed to be the cause of the chaos which has now resulted," he explained.
Mohan also asked "if there was no issue regarding the relocation, why had the committee not carried out the judgment for four years, and had to wait for the Attorney General Tommy Thomas to intervene".
"If there was a way in law to overcome the consent judgment, why wasn't it used to resolve the issue sooner. Why did we have to wait for four [years]," he said.
He added that MHS' hands were bound owing to the consent judgment.
"Even Minister in the Prime Minister's Department P. Waytha Moorthy said the temple shouldn't be relocated. But after going through the judgment, as a lawyer, he felt nothing much could be done," Mohan told the daily.
Attorney-General Tommy Thomas announced last week that the land housing Sri Maha Mariamman temple will be given to the temple's trustees.
One City Development will transfer the one-acre plot of land to a trust to be administered by the High Court, subject to terms to be agreed upon, he said in a statement.
Next, the AG will apply to the High Court for orders to constitute the trust and the appointment of trustees to manage the trust and the temple.
"At the appropriate time, the High Court will be invited to transfer the ownership of the land on which the temple is situated to the trustees," he said.
Later, Selangor Menteri Besar Ammirudin Shari said the Sri Maha Mariamman temple management should return the one-acre parcel of land and RM1.5 million it was given as compensation to relocate following the resolution to the issue.