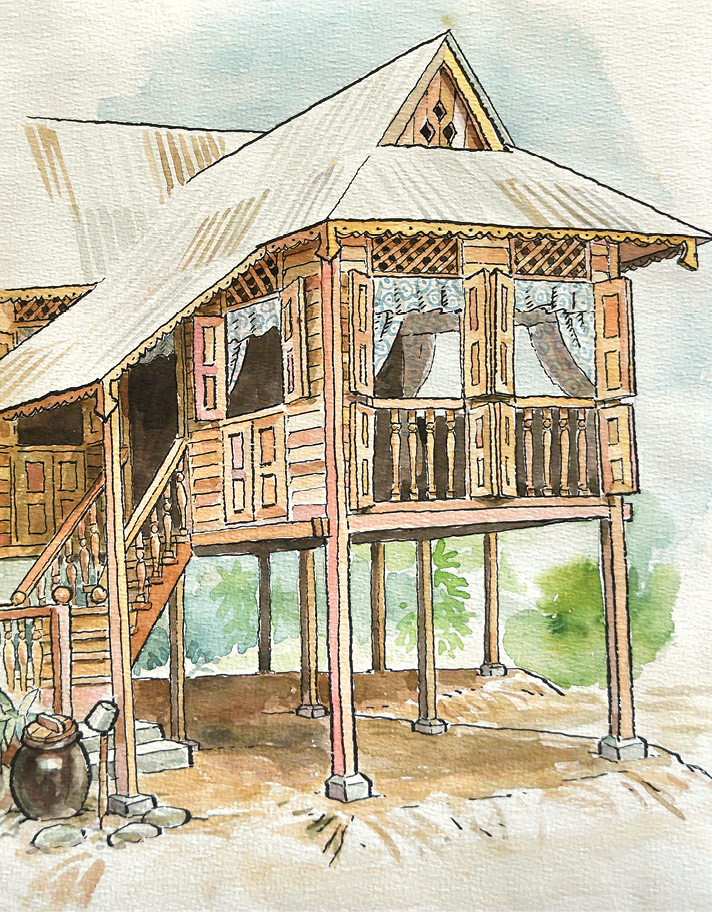 "The concept of 'Rumah Lat' took root when I found myself repeatedly addressing the same queries from students undertaking their theses and other interested parties, both local and foreign, about the social and cultural aspects of my formative years and my drawings. I spent my earliest days being inspired within my kampung home and it's my fervent hope that 'Rumah Lat' will enable visitors to relive the experience of the idyllic kampung life, where guests can enjoy the traditional, cultural and historical experience of a kampung lifestyle. When my family moved to Ipoh town, my father sold off our house to a relative but I managed to acquire the property back in the early 90s. However, most of the quality wood had been stripped away and salvaging the house was no longer an option," explains Lat or Datuk Mohammad Nor Khalid.
Fortunately, the Perak state government awarded him a few hectares of land in Batu Gajah, a mere 30 minutes drive from the village where he was born, to establish the 'Rumah Lat', made up of two primary components, the Kampung House and the Galeri Lat.
"People don't realise that there are many different types of kampung houses. In Kinta Valley and in my village, the 'Rumah Bumbung Lima' design as depicted in 'Kampung Boy' was very common. So, we are reconstructing my 'Rumah Bumbung Lima' to scale in order to preserve this heritage and traditional type of living," he adds.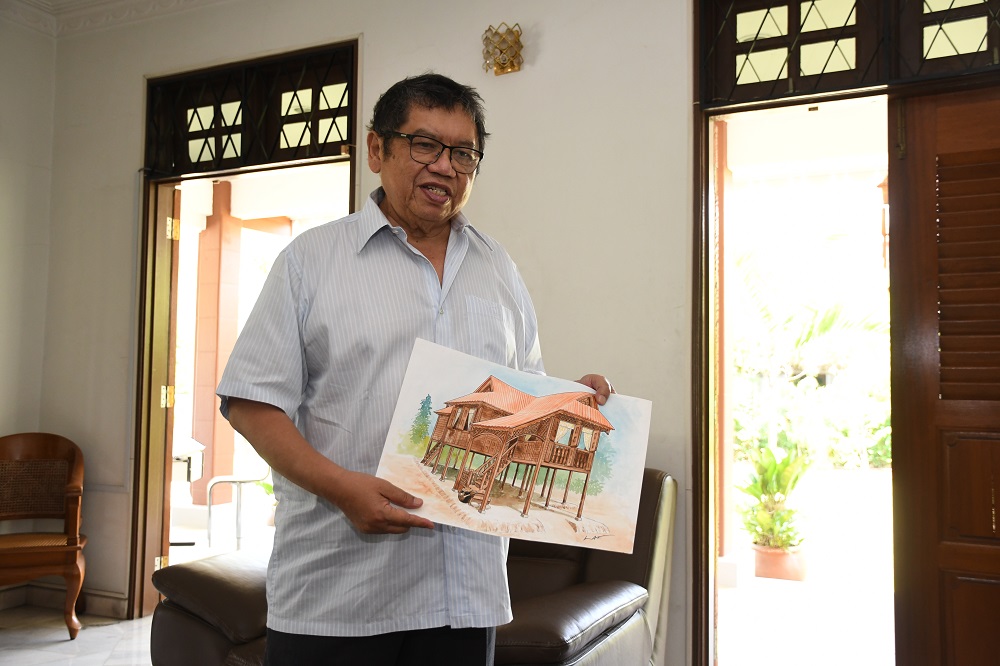 The Galeri Lat meanwhile, will be a modern annexe housing a permanent exhibition of the cartoonist's works, special artefacts and correspondence, serving as a multifunctional resource and interpretative platform for the dissemination of knowledge about local heritage.
"The construction works are ongoing and I hope for the project to be completed in 2019. But we need the necessary financial injection to successfully finish it and therefore we're looking to invite strategic corporate and institutional partners, who share a common vision and interest in sustaining our objectives, to join us in seeing this project through. I would also dearly love for the project to be a truly Malaysian one by inviting the rakyat to 'own' a piece of 'Rumah Lat' through a proposed crowdfunding initiative."
"This is a labour of love that I believe will contribute towards sustainable ecotourism, conservation, education and research. 'Rumah Lat' is not about my legacy, but instead is about capturing and preserving the traditional Malay kampung way of life as I knew it," concludes Lat.
Read other parts of the story here.
This story first appeared in Live! 2019 magazine. Download your copy of the magazine here.