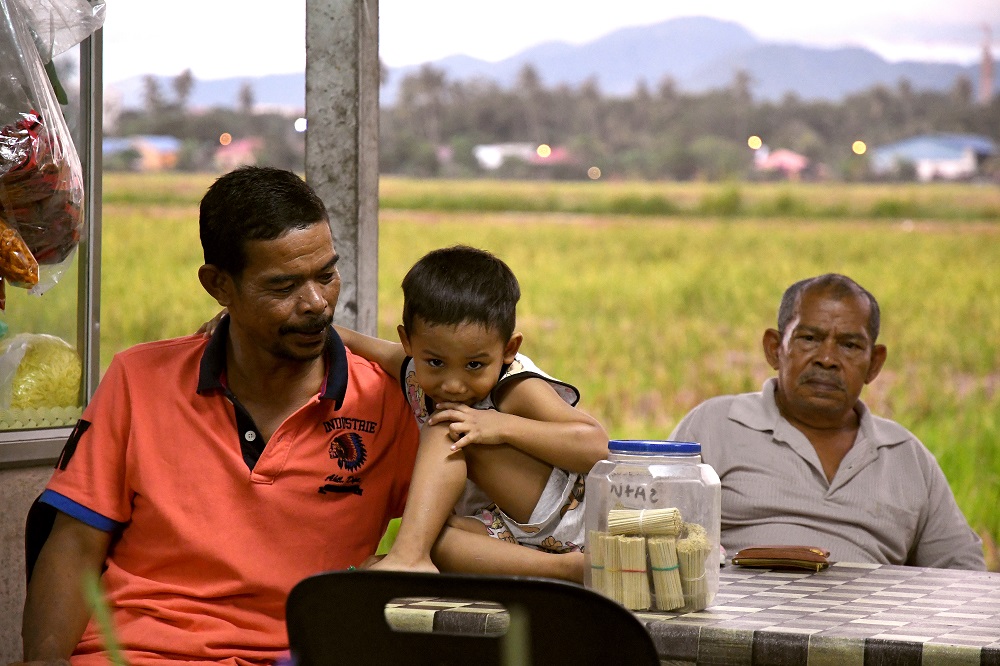 Live! explores Balik Pulau in Penang to discover its secret allure. There's much to do in the seemingly slow-paced farming town. Visiting this place is mandatory for foodies aiming to complete their discovery of Penang's culinary treasures.
Mention Penang and most tourists (or even locals, for that matter) would conjure up a memory of George Town — the lau juak (full of life), urbane, cultural hub of the state where clamorous and crowded kopitiams serve up cheap and delicious hawker grub in the sweltering heat and sit cheek-by-jowl with trendy cafes serving lattes and pastries. All housed in restored decades-old shophouses worth millions. The city where the kiam siap (stingy) locals tut-tut rising living costs constantly and have become so increasingly familiar with snarling traffic that a 30-minute drive anywhere doesn't seem so long anymore.
But turn your sights away from the capital, past the peaks of Bukit Bendera and the Kek Lok Si temple of Air Itam and you may just catch a glimpse of old Penang, where time appears to have stood still.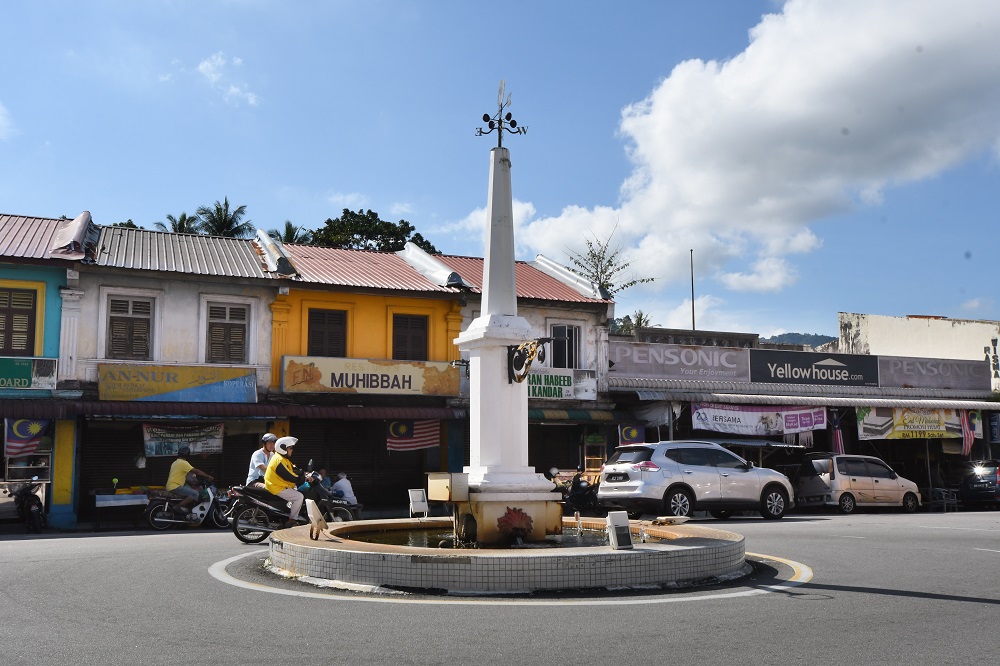 Towards the southwest, ensconced in the hilly ridges at the heart of it all lies Balik Pulau. The hinterlands of the island were once home to sprawling estates of nutmeg and clove plants, introduced by the East India Company in the 19th century from other far-flung corners of the vast British Empire, to meet the huge demand for these spices. One of the first settlers of Balik Pulau were primarily comprised of the robust Hakkas, who toiled on the hillside estates dotting the area. The tightly-knit and spirited community thrived on the rich, fertile soils of the region and is now the main Chinese dialect group in the area.
Even today, vestiges of its agricultural legacy remain, in the orchards filled with durian, mangosteen, rambutan and other local fruit trees that remain the backbone of its tourism industry. Free of traffic and relatively laid-back, its scaled-down and laissez-faire environs are the perfect panacea to the hustle and bustle of the rest of Penang island.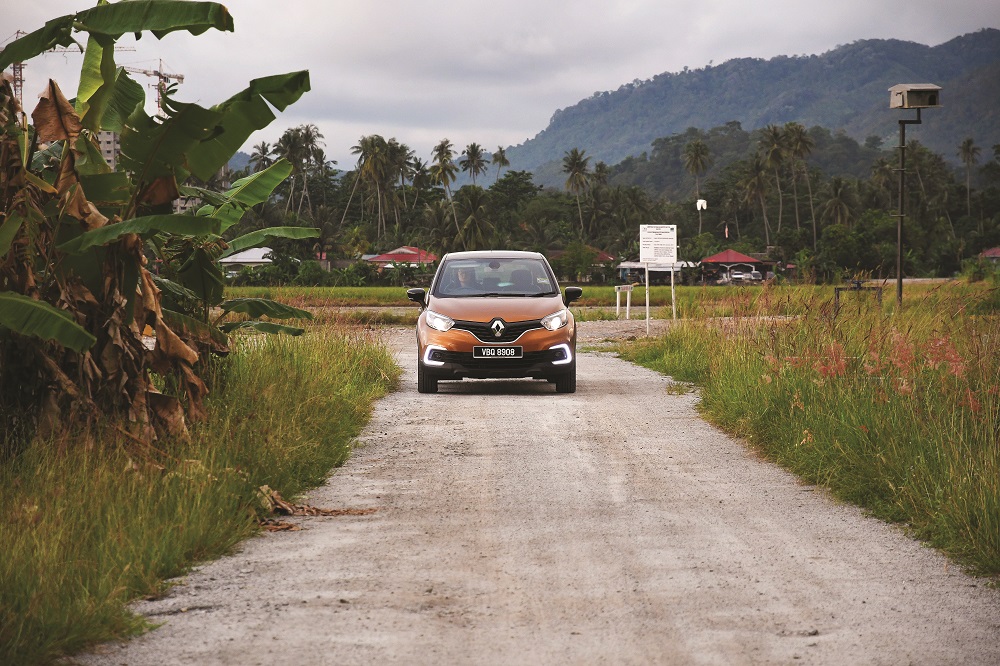 Its relaxed charm is what draws in the retirees and weary professionals, yet these very same people then turn into entrepreneurs, operating plush resorts, organic farms and restaurants, among others, on the very land they seek to unwind on. Perhaps it's the fresh air, pure mineral-rich water from the hills, or perfect barometric pressure that reinvigorates them…giving them a sense of renewed purpose and hope.
So how does one get to Balik Pulau? If you want to bypass the snarling traffic in George Town, take the scenic Sultan Abdul Halim Muadzam Shah Bridge that links Batu Kawan on the state's mainland to Bayan Lepas on the island. (Pro-tip: If you are arriving at midday, when the sun is blazing hot, you might just catch the elusive illusion of cars floating on the Straits of Malacca, thanks to the heat radiating off the tarmac.)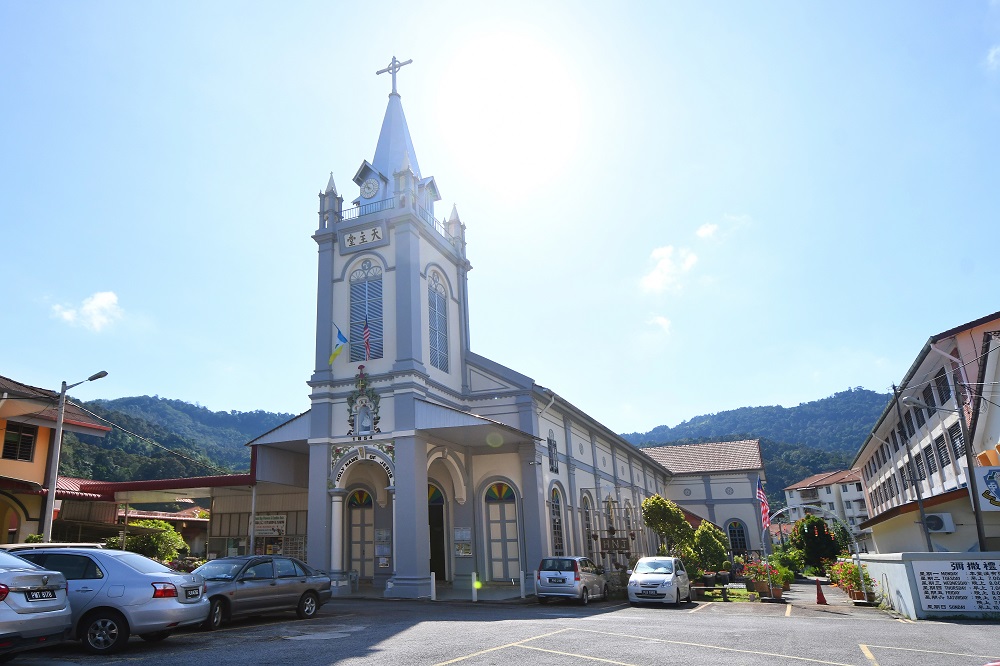 From then on, glide through the industrial parks of Bayan Lepas, then through the increasingly rural neighbourhoods of Teluk Bahang up to Jalan Tun Sardon, maneuvering an exhilarating series of loops up and down Penang's hills. It's a route that requires a powerful yet graceful vehicle, a role our Renault Captur fulfils beautifully. The quiet, yet powerful crossover Live! drove up to Penang with its turbocharged engine was a good choice to tackle what was a prelude to the peaks and valleys of Balik Pulau.
At this point, you might have been on the road for hours, depending on where you began your journey. While the Captur needs no refueling — the Kuala Lumpur-Penang drive left us with slightly over half a tank of petrol, thanks to its highly efficient downsized turbo engine — your stomach certainly does. What better way to cap off the long, scenic drive than with a steaming, savoury bowl of laksa?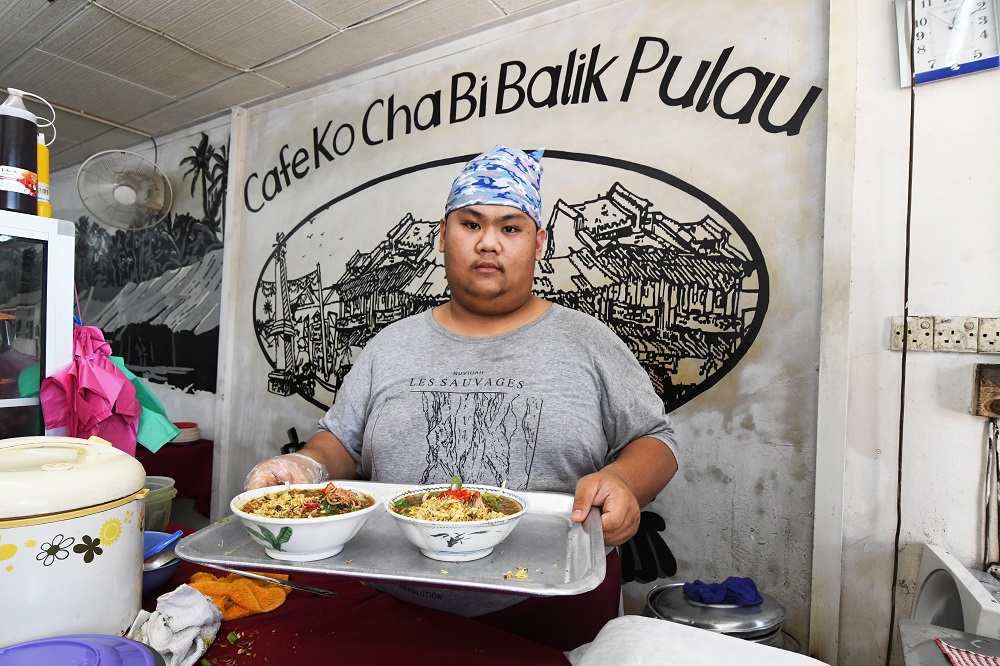 Live! visits Balik Pulau to find out how this sleepy little oasis of calm on the urbanised Penang island coaxes retirees out of their break and into successful tourism entrepreneurs and seek out the best orchards to indulge in durians and other fruits. Alas, it was not the fruiting season, but the varieties these orchards promise will entice you to plan a trip up specially to feast on these goodies.
Nutmeg infuses the cuisine of Balik Pulau, giving familiar dishes such as asam laksa and ais-kacang an astringent, mentholated twist. Given its polarising, distinctive flavour, if you find that it doesn't agree with your tastebuds, it pays to check with the chef or cook to avoid an unpleasant surprise.
We experienced nutmeg's ubiquity first-hand at Café Ko Cha Bi, a 60-year-old institution in the heart of Balik Pulau town. You cannot miss it, as it is located opposite the town's largest parking lot, along one of the district's three main arteries that converge at what may be one of Malaysia's tiniest roundabouts. Don't scoff at its size — this town landmark dates back to the 18th century, making it possibly one of Malaya's oldest roundabouts!
As one of the pioneer businesses in the town, Café Ko Cha Bi makes an ideal first stop for a number of reasons. Firstly, it offers an abbreviated smorgasbord of Balik Pulau's cuisines. Secondly, it gives you a quick rundown of the town's history — via vintage photographs of landscapes and landmarks, such as the nearby Church of the Holy Name Jesus from at least six decades ago, some eroded by time while others remain — amid its DIY interior design elements, a demonstration of the farming community's resourcefulness and ingenuity.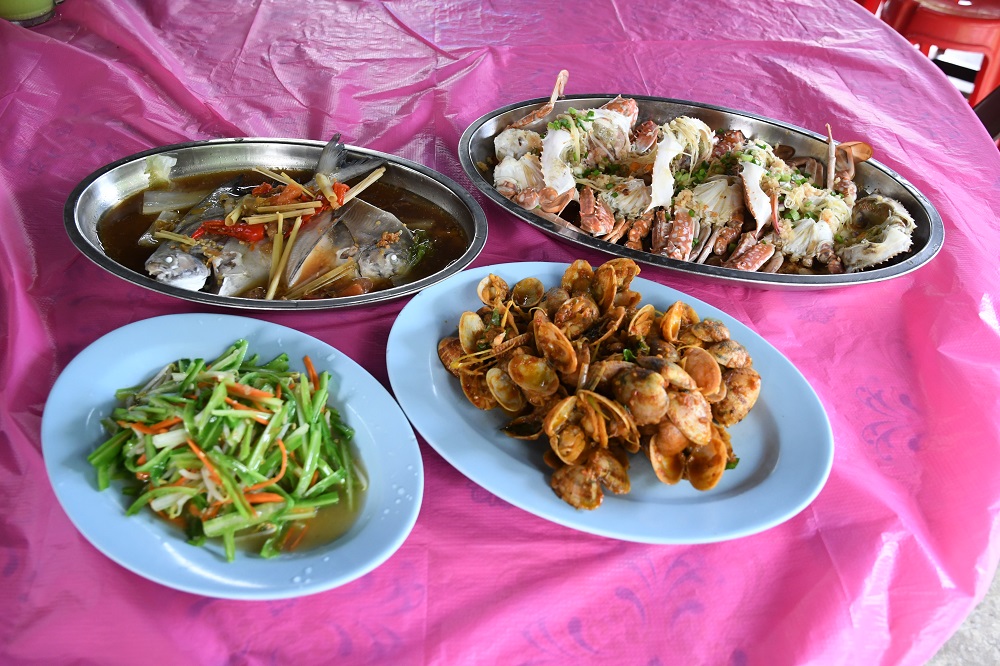 Notable dishes are the area's two famous 'siblings' — asam laksa and laksa siam. The former is a sour, spicy broth thickened with mashed sardines. The nutmeg gives this familiar dish an unexpected twist (rm5.50). However, if you're craving something heartier, indulge in the laksa siam, enriched with coconut milk and aforementioned sardine flakes (rm5.50). The perfect foil for this borderline jelak-inducing dish is a refreshing glass of iced nutmeg juice, a popular beverage throughout Balik Pulau. Sour in a way that isn't citrusy, at first sip it hits the back of your throat with an almost menthol-like aftertaste. Asthmatics take note, this drink may trigger an attack.
A more potent palate cleanser comes in the form of ais-kacang (rm4.50). This particular version is almost a textbook execution of the dessert, with a ball of ice cream crowning the apex of a mountain of shaved ice that rests atop a base of crunchy peanuts, sweet red beans and firm squiggles of cendol. The entirety of this concoction is drenched in syrup. Sounds familiar you say? Remember the twist we mentioned earlier? The nutmeg rears its head again — much to the consternation of our photographer who is not a fan of the fruit.
If you're not a laksa fan, you have your pick of Balik Pulau's other native cuisine. Hakka rice (rm6) comprised of minced pork and thick slices of firm taufu braised in dark soy sauce, with a side of kailan, layered over a steaming mound of rice. It's simple, flavourful, wholesome and complete; a perfect meal to fuel a day of hard, honest labour, I would imagine.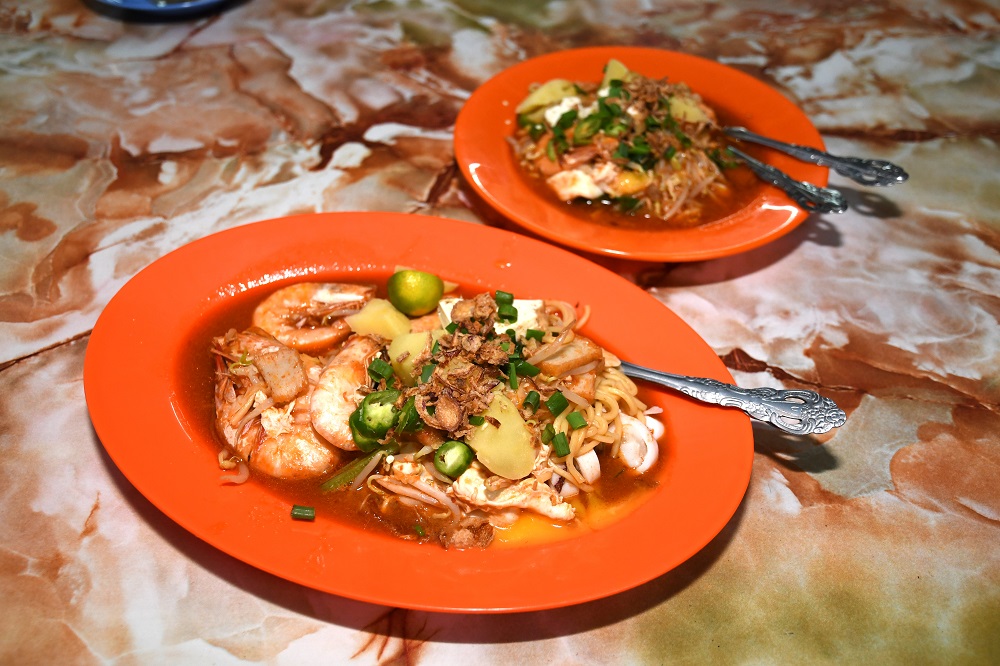 Craving regular, non-nutmeg infused asam laksa? Then head over to Kim Seng kopitiam at the relatively modern Botanica.CT township for a bowl of the stuff (rm5.50). Or try their other signature dish, char koay teow (rm6). It's a commendable rendition of the quintessential Penang dish: smoky, with bits of lard, slices of lap cheong and prawns.
It must be highlighted that some of the more popular eateries in Balik Pulau tend to open only around 10am. Perhaps it's the languid pace of the town, perhaps their roaring business affords them this luxury, or, perhaps they simply need the extra time to prepare the fragrant soups, finely-sliced herbs and other constituents of their dishes. But for the time-starved (and starving) traveller, this simply won't do. Make the most of breakfast time by squeezing in another local favourite: the humble nasi lemak bungkus.
Get yours from the gerai Nasi Lemak Beratuq Balai Bomba along Jalan Sungai Pinang. Named for the Balik Pulau Fire and Rescue Station it operates out of, it commands a small line of people from as early as 8am, waiting patiently to take away their packets of nasi lemak. You can't miss the stall — it is opposite The Maven low-rise condominiums, one of the many incongruous spurts of modernity amid Balik Pulau's simple brick houses and more traditional kampung homes. This simple repast comes with a mildly spicy dollop of sambal that affixes a thumb-sized piece of fried sardine to a pyramid of pandan-fragranced rice. At just over rm1 for a packet a little smaller than the size of a fist, this is an absolute steal.
Balik Pulau is also known for its seafood, and mee udang (prawn mee) is an inexpensive introduction to some of its frutti de mare. For a most authentic kampung experience, head to Mee Udang Razak at Kampung Jalan Baru. Run by its namesake who also doubles as a fisherman in the daytime, the eatery operates out of his home at the borders of a paddy field. Driving to his place is challenging, thanks to all the narrow and winding back roads. The Captur excels at maneuvering, easily navigating curves and contours of the country roads.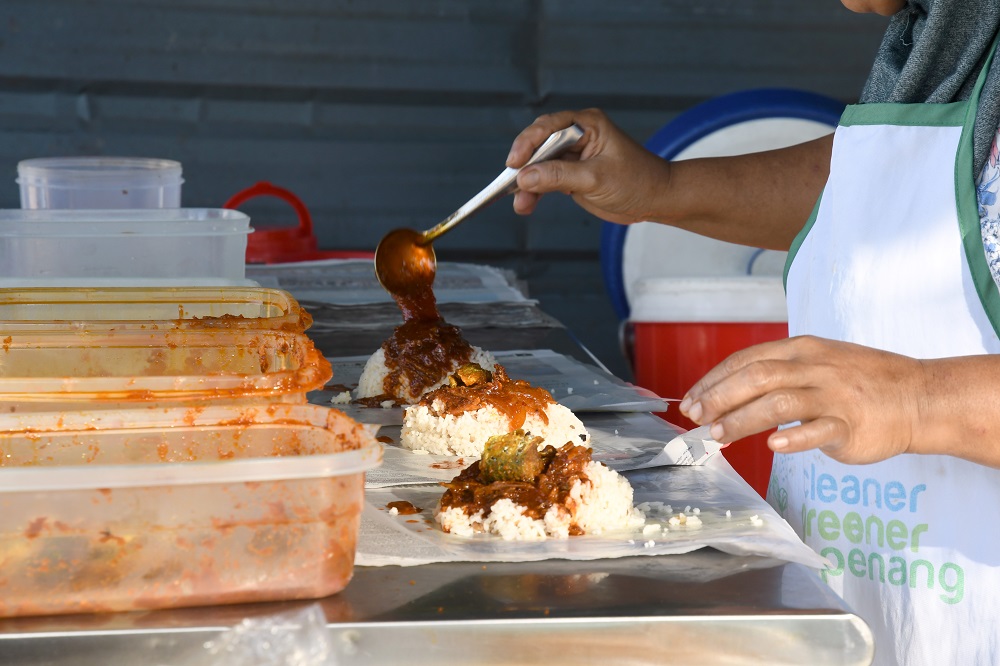 Mee Udang Razak opens from 4pm till late, making it a perfect place for dinner. Pro-tip: watch the glorious sunset at nearby Malindo beach before heading over for dinner. Razak recommends you call ahead to find out whether or not he is open for business, as his operations depend on his catch of the day.
Look out for a one-storey house fenced by bushes with a flashing light staked opposite, or simply key in Mee Udang Razak into your preferred navigation system. Once you've located the place, find a parking spot that is closer to the paddy fields. It's a lot more spacious over there and you won't be blocking traffic, giving you some peace of mind as you sup.
Make your way to the back of the home, past friendly Malay families chit-chatting in their charming bahasa utara drawl and you will find Razak tending to his stall. The regular mee udang — yellow noodles cooked in a thick sauce, laced with spring onions and red chilli slices — will set you back rm6, while the Mee Udang Special is double the price, double the serving size, and comes with bigger prawns and slices of squid.
Feeling the urge to splurge? Drive down to Jia Siang Cafe in Pulau Betong, near the southernmost tip of the island. The humble little establishment is located in a fishing village, ensuring that the stars of its dishes are always fresh. Situated within a simple shack with a metal roof, the tables are covered with disposable plastic sheets to facilitate cleanup of the inedible remains of the crabs, prawns and shellfish.
Dishes the proprietors highly recommend include the flower roe crab cooked in garlic, ginger and herbs (rm45 per half kilogram, excluding cooking charge of rm15), small pomfret steamed in lemongrass (rm45 per small fish), kepah (clams) cooked kam heong-style (rm15 per kilogram), and stir-fried ching long choy, which translates to the whimsically-named green dragon vegetable (rm8 per small plate).
Savour the creamy orange roe that practically spills out of the crabs and feast on their sweet and succulent flesh. A crab mallet would be an extremely useful tool to have at this time; otherwise, put your teeth and fingers to good use. Meanwhile, the lemongrass-flavoured clear broth of the steamed pomfret dish is as addictive as it is uniquely refreshing. The spicy and fragrant kam heong kepah provided a much-welcome kick to the palate. Last but not least was the fibrous yet flavourful ching long choy, a simple dish that was the perfect foil to its other richly-flavoured companions.
The meal was more than hearty enough for two people to enjoy without rice and would have made a lovely feast for three to four people with some white rice to soak up the sauces. Wash all of this goodness down with their signature nutmeg juice or a glass of kedongdong juice before exploring the adjoining fishing village.
(Pro-tip: The serving size of meals here in general is smaller than what most KL folk would be accustomed to, but don't feel cheated. Instead, revel in the fact that it enables you to try a broader swathe of the town's cuisines.)
All that eating would put most people into a food coma. Luckily, there is no short supply of lodging options for weary travelers in Balik Pulau, ranging from modest to luxurious.
Read other parts of the story here.
This story first appeared in Live! 2019 magazine. Download your copy of the magazine here.