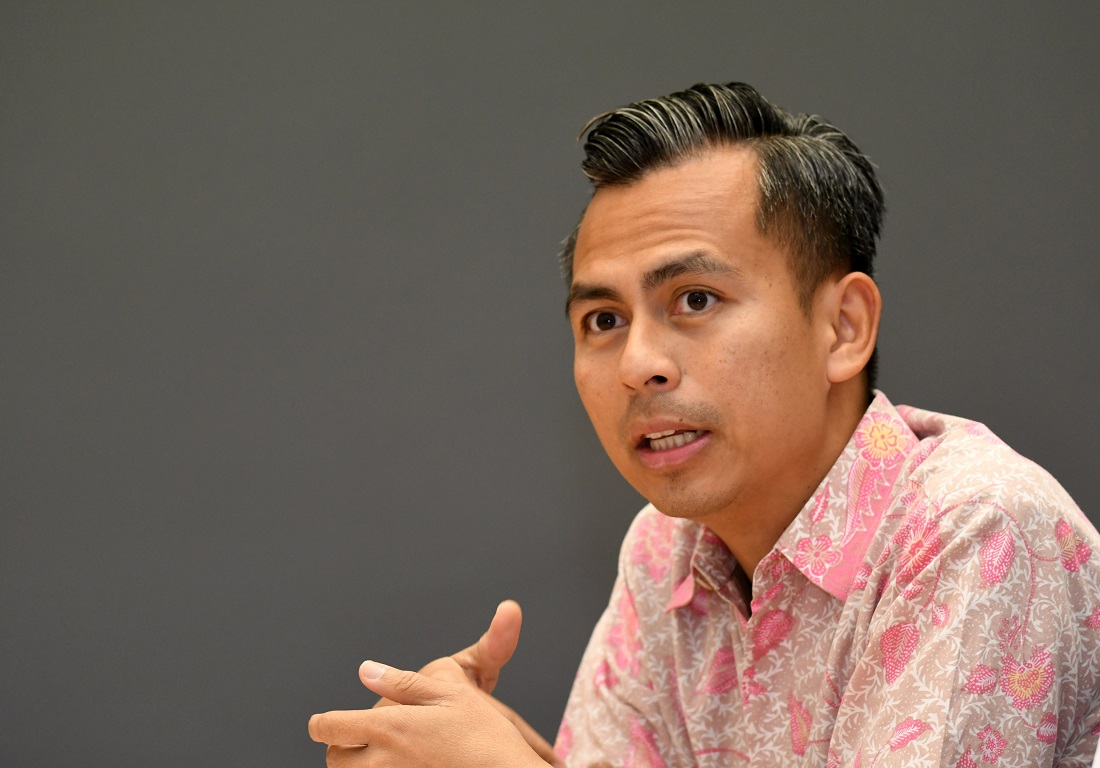 KUALA LUMPUR (Jan 21): Fahmi Fadzil has clarified that the name Bangsar South has not been "wiped out".
In a posting to the Republic of Bangsar Facebook yesterday, the Lembah Pantai MP stated that "we have not 'wiped out' the name Bangsar South in the dramatic fashion that some media have put in their headlines".
He said: "Actually, we have clarified that Bangsar South, Pantai Hillpark, Taman Bukit Angkasa, LRT Universiti, KL Gateway Mall, Angkasapuri, PPR Kampung Kerinchi, Vista Angkasa and much more are all subsets of (ie geographically within) Kampung Kerinchi."
Fahmi said some people including the media misunderstood "or have not seen clearly enough what the Pemasyhuran of Kampung Kerinchi means".
Fahmi also revealed some of the plans set to be implemented for Kampung Kerinchi.
They are:
- Construction of three arches or sculptures to mark entrance into Kg Kerinchi; a review by DBKL, traffic consultants and my office of Jalan Kerinchi, Jalan Pantai Murni and Jalan Pantai Permai as well as a portion of the cross junction above the Federal Highway to increase the level of service (LoS) of these roads, by some rerouting, road-widening and construction of multi-storey carparks;
- expediting the completion of the new building for SMK Seri Pantai in Jalan Kerinchi, which is somehow delayed by 3 years, and working towards building two new schools in Kg Kerinchi to cater for the increased population expected in the next 10 to 20 years;
- building a new Klinik Kesihatan (Jenis 2) in Kg Kerinchi/Pantai Dalam to replace the KK in LRT Kerinchi closed around 2012;
- introducing a free GoKL bus service for Malaysian citizens in Kampung Kerinchi and Pantai Dalam; building a new PPR in Kg Kerinchi/Pantai Dalam;
- working with various cultural organisations to hold the first "Ini Kerinchi Lah!" arts & culture festival in 2019/2020; increasing the number of free English reading classes in Kg Kerinchi (we started with eight students; now we have 65, but need more volunteers);
- holding more free health clinics throughout Kg Kerinchi & Taman Seri Sentosa (south of Old Klang Road, which is still under Lembah Pantai);
- creating a Kebun-Kebun Kerinchi and a Kebun-Kebun Sentosa, based on the Kebun-Kebun Bangsar model."
It was reported on Saturday that Bangsar South would officially revert to the name Kampung Kerinchi.
"There is a mismatch between a place being sold and touted as Bangsar South with the reality that this was not Bangsar to begin with. Bangsar is north of the Federal Highway on the other side.
"This has never been Bangsar. This has always been Kampung Kerinchi," Fahmi was reported as saying to the Malay Mail news portal last week.