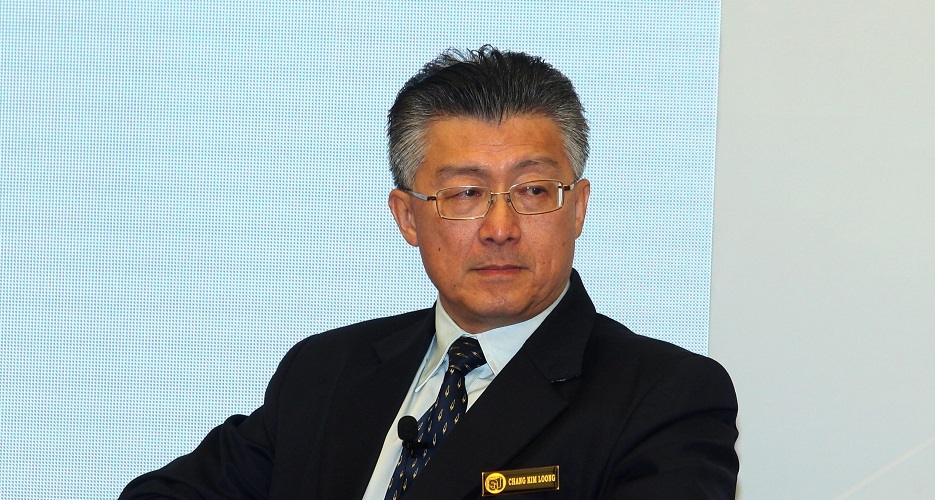 KUALA LUMPUR (Jan 30): The glut in homes priced below RM300,000 is due to their "wrong" locations, reiterates the National House Buyers' Association (HBA).
In response to calls made by the Penang Real Estate and Housing Developers' Association (Rehda) for urgent measures to be taken to alleviate the current property glut, especially residential properties priced below RM300,000, HBA secretary general Datuk Chang Kim Loong (pictured) said many properties in this segment are not selling because they were not built in the right location.
*HBA: Rent out the affordably priced unsold properties if they can't sell
*National Housing Policy 2018-2025 aims to reconcile market mismatch, focus on Rent-to-Own scheme
*Rehda: Not location, location, location anymore but location, pricing and type
"Affordable properties must have three criteria – they must be priced between RM150,000 to RM300,000; the built-up must be at least 800 sq ft with at least 2-bedrooms so that it is conducive for family living; and they must be located in areas with good public transport connectivity and public amenities,
"Back to the current glut of affordable properties under RM300,000 as claimed by Rehda, perhaps Rehda can clarify whether such properties meet the location criteria," Chang said in a statement today.
In a news report yesterday, Penang Rehda also said middle range properties priced between RM600,000 and RM800,000 in good locations are still selling well.
"This seems to imply that properties that are below RM300,000 are located in less desirable locations and hence cannot attract enough buyers. The fault would then lie with the developers and not on stringent loan criteria imposed by banks (as claimed by Rehda)," Chang commented.
According to Chang, the US sub-prime crisis which lead to the Global Financial Crisis was due to three factors that happened concurrently – overpriced properties, slowing economy and loans given to less credit worthy applicants.
"Malaysia has not met the (last) criteria as banks have always practised good credit evaluation. If banks are forced to relax credit criteria and give loans to those who would not otherwise qualify and if these group of borrowers subsequently default, it can lead to a banking sector collapse which will destroy the entire economy," he warned.
He added that it was easier to get housing loans back in 1999 or even up to 2012 because the ratio of property price to income was manageable.
"The reason why banks are rejecting applicants as claimed by Rehda is not due to stringent loan criteria but the fact that the property price is beyond the income capability of the applicant. Banks are in the business of accepting deposits and giving loans and making a profit in the process and would not reject a credit worthy customer.
"It is time for Rehda to face reality and start building more properties that the Rakyat can afford to buy. As for the current glut, the developers can either give more discounts or perhaps launch their own "Rent-to-Own" programme to help the lower and middle income groups," Chang said.