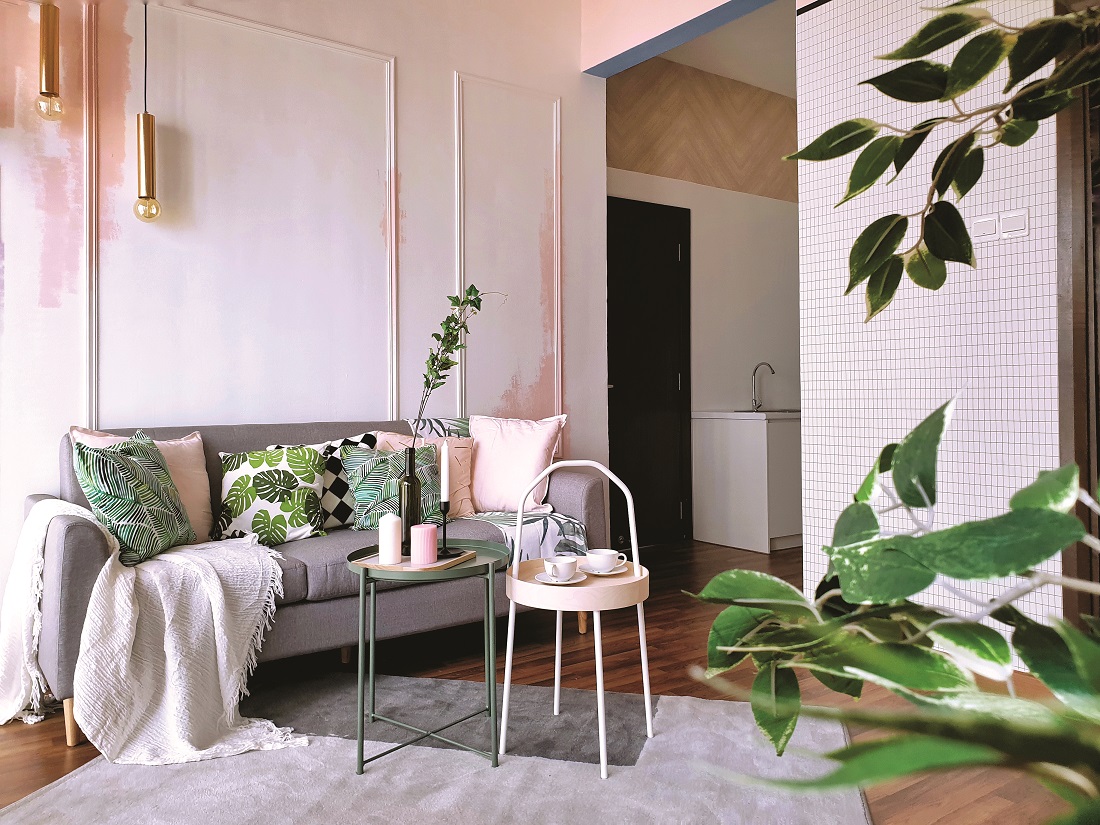 To property owners eyeing rental income, finding a reliable tenant in a short time is important to maximise rental yield as the longer the property is left empty, the higher the holding cost such as monthly instalments and maintenance fees, for the owner.
According to Ingenious Makeover Sdn Bhd director Thormy Goh, there seems to be an increasing number of property owners who have turned to the rental market because they could not find a buyer for their properties in the secondary market. And based on his experience, well-furnished units are more appealing to tenants.
"Unlike purchasing a property where buyers are price sensitive, tenants would not mind paying a bit more for a unit as long as it meets their daily needs and desire for lifestyle living. To attract such tenants, interior design plays an important part," says Goh.
He says a well-designed and fully-furnished unit could fetch around 20% higher rental than a bare unit or those with basic furnishing such as ceiling fan and water heater.
EdgeProp.my's current rental listings showed that a basic furnished unit (built-ups of 1,112 sq ft to 1,202 sq ft) in Pearl Suria at Old Klang Road, Kuala Lumpur, is asking for RM2,000 to RM2,200 a month; while a partially furnished unit's asking rental ranges between RM2,200 and RM2,600 and a fully-furnished unit is asking for a monthly rental of RM2,600 to RM2,800.
Property makeover company The Makeover Guys Sdn Bhd managing partner Vince Koh recalls his experience as an inexperienced landlord who tried to get higher rental income.
"I was once a property investor looking for short-term gain but realised that speculation was not a sustainable way of investment. Since I couldn't find the buyer and I was quite tight on cash, I decided to renovate my apartment in Bandar Utama and hoped to rent it out with higher rental to cover my monthly instalment," he tells EdgeProp.my.
He spent around RM12,000 to purchase the basic fittings and appliances as well as some loose furniture such as sofa, kitchen cabinet and beds.
"The unit was rented out at RM1,000, which was around market price. But I realised later that if I had spent a little more effort and money on interior design and furnishings, I might be able to get better rental," he adds.
Koh's business partner Gavin Liew, who is also the managing partner of The Makeover Guys, took a different approach in property investment, targeting premium tenants.
Liew had wanted to rent out his first property — a unit in Subang Perdana Apartment, Subang Jaya, at a rental of over RM1,000, which most real estate agents had told him would be an unachievable target.
But he was unperturbed. The first thing Liew did was to renovate and give the place an interior makeover.
"It took me around five months to complete the task. It was a tiring process as I handled everything myself, from the design to looking for contractors, to hunting for items such as fittings and furniture, and then to decorate the unit," says Liew.
But all the hard work paid off. After the five months of work and an investment of around RM13,000, the unit caught several tenants' attention almost immediately and within a month, it was rented out for a princely sum of RM1,500 a month — a record high in Subang Perdana back in 2010, according to Liew.
"Interior design is like icing on the cake, it is okay to do without but if it's nicely done, it could have a significant impact on rental or pricing," Liew offers.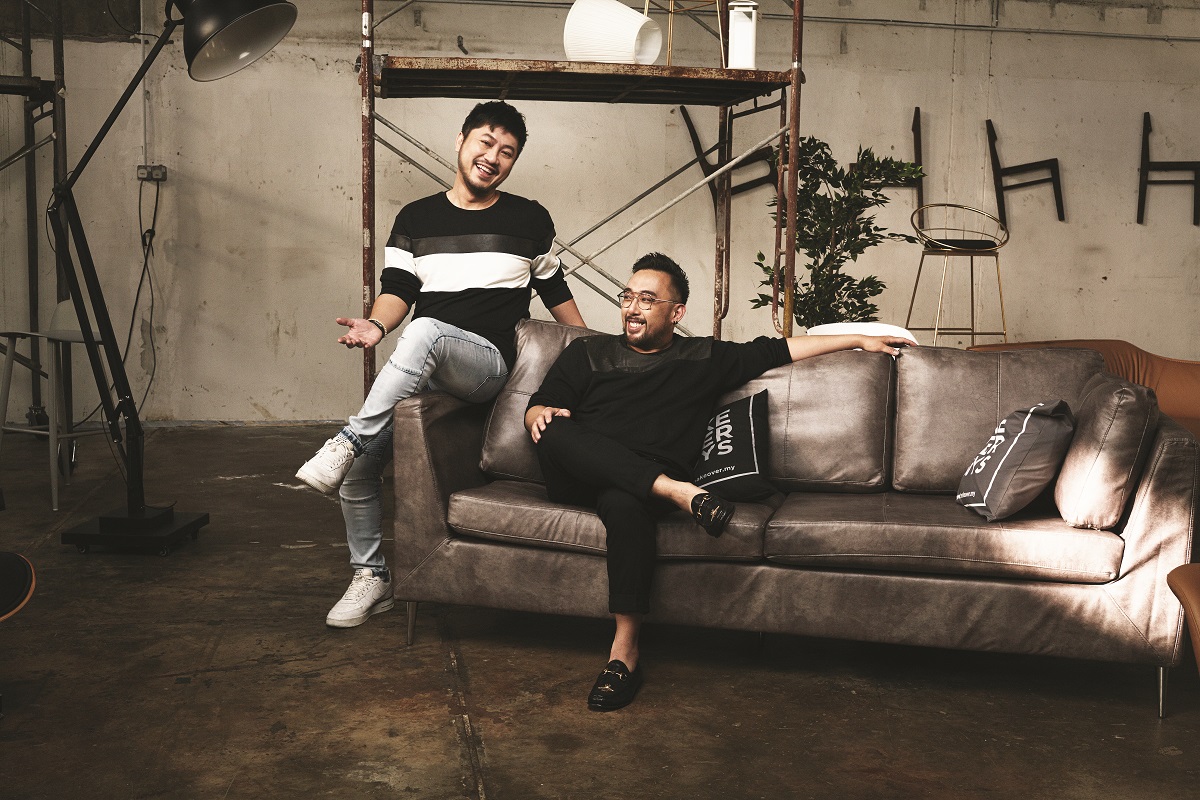 Competing for quality tenants
Established since 2015, The Makeover Guys observed that the local rental market has seen significant changes in its tenants' profile, but most property owners have not caught up with the change and many especially the older generation, consider those who rent as those who could not afford to buy and own their own homes, says Liew.
However, times have changed. According to Liew, nowadays, many young professionals who work in city centres are high-income earners who prefer not to be tied down by a property purchase.
"For the younger generation, they can choose to work and stay in any place or country in the world. That's the main reason they choose not to own a property. For these young professionals, they want instant gratification, they don't mind paying higher rental if the apartment fulfils all their requirements, both daily and lifestyle needs," he opines.
Koh concurs, adding that traditional fully-furnished units that come with basic furniture and air-conditioning units no longer attract tenants the way they used to do due to rising affluence.
If property owners could spend more effort and investment to create a stylish-looking home, they would have more bargaining chips in getting high rental value and good quality tenants.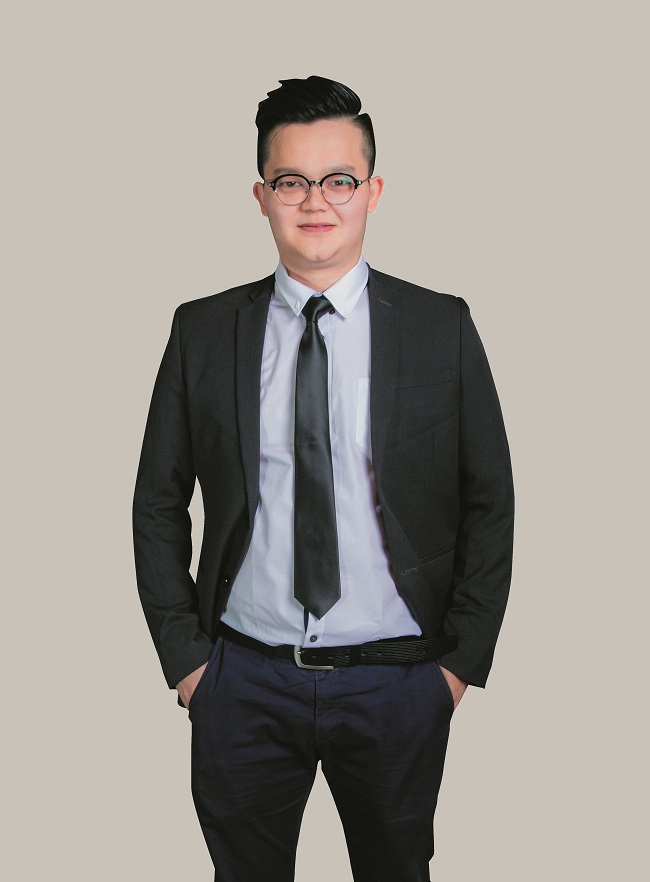 MIP Properties negotiator Catherine Wong says nice interior design and home furnishings raise a property's attractiveness to tenants with deep pockets.
"People appreciate beautiful interiors that also offer everything that one needs in a home such as built-in wardrobes, cabinets, appliances, loose furniture and even cutlery!" she adds.
To landlords looking for expatriate tenants, Wong advises them to engage professionals to refurbish or design the unit's interiors.
"Interior design is important to serve the aesthetic purpose and to improve the living quality," says the real estate negotiator who was formerly an interior designer.
One of her clients, after heeding her suggestion to makeover a 2,020 sq ft unit at Residensi 22 condominium in Mont'Kiara, had attracted an expat tenant who was willing to pay RM8,500 a month for the tastefully designed, fully furnished and ready-to-move-in unit.
EdgeProp.my listings data show that the average asking monthly rent for units at Residensi 22 is RM7,995 a month or RM3.64 psf.
A value-add tool
Many landlords in Malaysia choose not to renovate or decorate their rental property as they assume that it requires heavy investment to hire an interior designer and to carry out the renovation or design works. Many fail to realise that a thorough makeover that involves hacking walls and renovation works is often not needed because sometimes minor touch-ups can give amazing results, says The Makeover Guys' Koh.
In one of their early projects, the owner of a bungalow with a 5,000 sq ft built-up in Damansara Heights, Kuala Lumpur sought their help to renovate the property as it had been put up in the market for sale for some time but failed to attract buyers.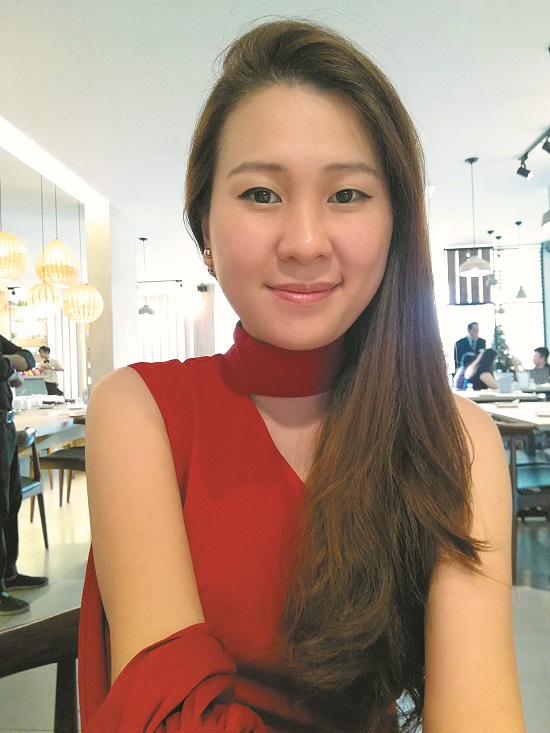 "It was a well-maintained and fully-furnished bungalow. It even has an expensive chandelier in the living room but the problem was the interior design which was rather old-fashioned, so it was difficult to attract current trendy young buyers," says Liew.
With a budget of around RM65,000, Liew and Koh changed most of the furniture in the house, the lights as well as some slight touch-ups by creating feature walls, adding in a carpet and accessories like decorative items and plants.
Following the makeover, the property was sold at the asking price without any negotiations because the buyer liked the interior design besides the address.
"Evoking emotion [in the potential buyer or tenant] is important if you want to get a better deal," adds Liew.
Meanwhile, MIP Properties' Wong advises owners of old houses in established areas to consider giving their property a facelift with renovation wet works, such as repainting the entire property, changing old bathroom tiles or parquet floorings and changing the light fittings to give the house a new look.
"With the wet works done, even without new furniture, the house will still get a fresh look and be more attractive to potential tenants," she offers.
Although location could be the fundamental factor that supports property values, maintenance and interior upgrades are just as important for owners to have better bargaining power when selling or renting out their properties.
On the other hand, one should not go overboard. Goh from Ingenious Design advises property owners to be prudent about spending on interior design in order to maximise rental yield. Owners of normal rental high-rise residences should set aside around 5% of the property price (or market price if you have bought the property decades ago) for renovations and furnishing while owner-occupiers should consider setting aside around 20% or not more than 30% of the purchase price to ensure future sales gain as renovations usually don't count in property valuations.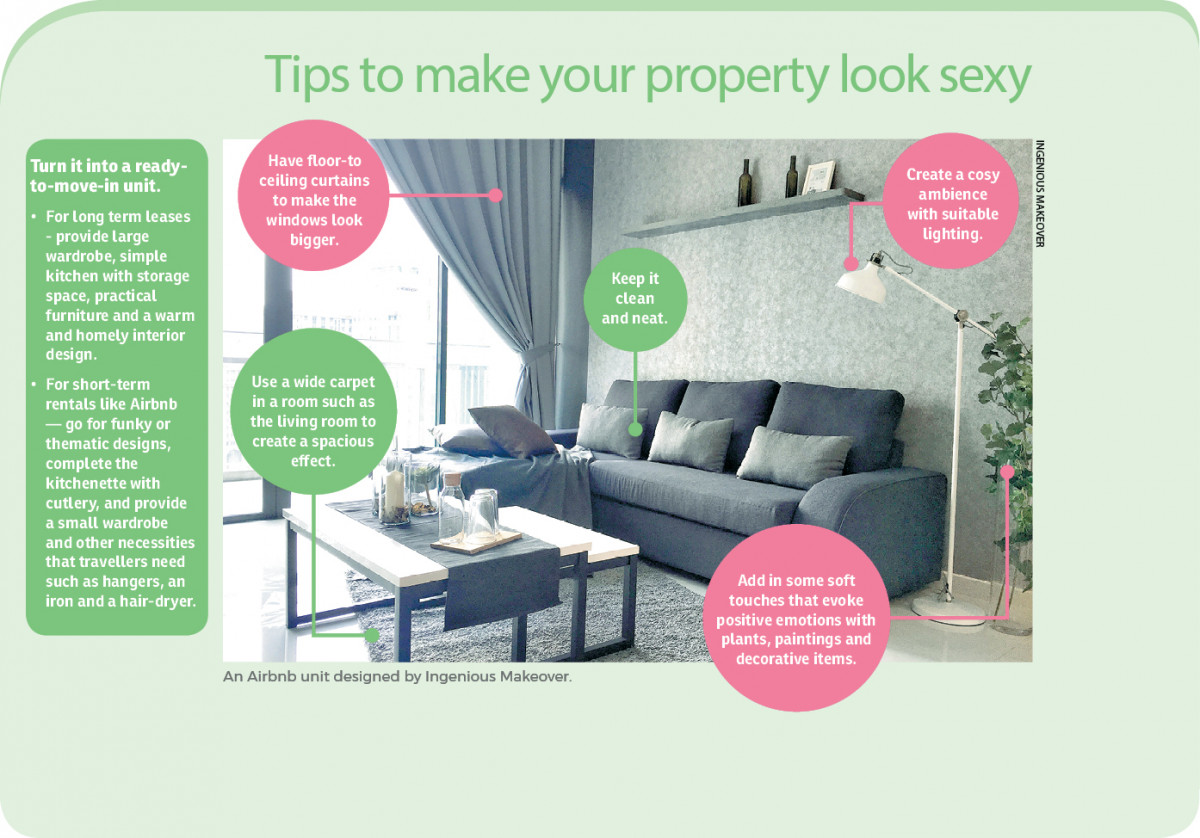 This story first appeared in the EdgeProp.my pullout on Feb 15, 2019. You can access back issues here.