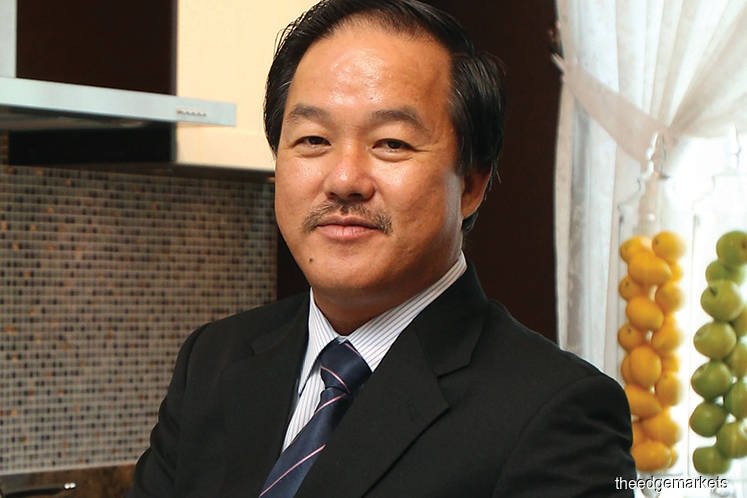 Following an offer to buy out GSB Group Bhd eight months ago that fell through, Kerjaya Prospek Group Bhd's largest shareholder, Datuk Tee Eng Ho is now trying for the backdoor listing of privately owned property developer Kerjaya Prospek Property Sdn Bhd (KPP).
The Edge cites sources close to Kerjaya Prospek, who say that in return for shares in GSB, Tee will inject an as yet unnamed mixed-use development in Jalan Kelang Lama, Kuala Lumpur that is owned by KPP into GSB.
Another source says that he will likely keep the listing status of GSB and may need to place out shares to other investors in order to do so.
According to the sources, the exercise will be announced in the second half of the year.
"The Old Klang Road project has a gross development value of about RM1.2 billion. It will feature a 64-storey office building that will house Kerjaya Prospeks's new corporate headquarters," said a source.
"Tee's vision is to have Kerjaya Prospek as the construction arm while the new GSB will become the property development arm."
When contacted, Tee says that any of KPP's assets are for sale if the price is right, but does not comment on the possibility of him injecting assets into GSB to do an RTO.
As at Sep 30, GSB's land held for property development was worth RM74.45 million. The publication cites GSB's annual report for the financial year ended March 31, 2018, at which time the group had six acres of freehold land in Klang and two parcels of leasehold land measuring 1.15 acres and 1.07 acres in Shah Alam. Additionally, it also had parcels of freehold land in Bentong, Pahang.
Kerjaya Prospek may be widely known as a construction outfit, but it is also a property developer, and as such, GSB is not the only listed property developer in which Tee owns shares.
Kerjaya Prospek's maiden project was Vista Residences @ Genting Highlands, which launched in 2016 and has a GDV of RM300 million. It currently has two property developments in the pipeline.
Upcoming launches Kerjaya Prospek have announced are a property development with a GDV of RM250 million next to the Monterrez Golf Club in Shah Alam next year and a joint venture project with Yakin Land Sdn Bhd in Batu, Kuala Lumpur.
Currently under review by Kuala Lumpur City Hall (DBKL), the new plan will replace a three-block apartment tower with one 60-storey tower, increasing its GDV by 30%, to up to RM500 million, said Tee. Under the new plan, the 1.83ha plot offers more open space.
Kerjaya Prospek is likely to get the contract to build KPP's Jalan Kelang Lama project worth RM400 million by April of this year, as well as more construction contracts from Eastern & Oriental Bhd's Seri Tanjung Pinang Phase 2, said Tee.