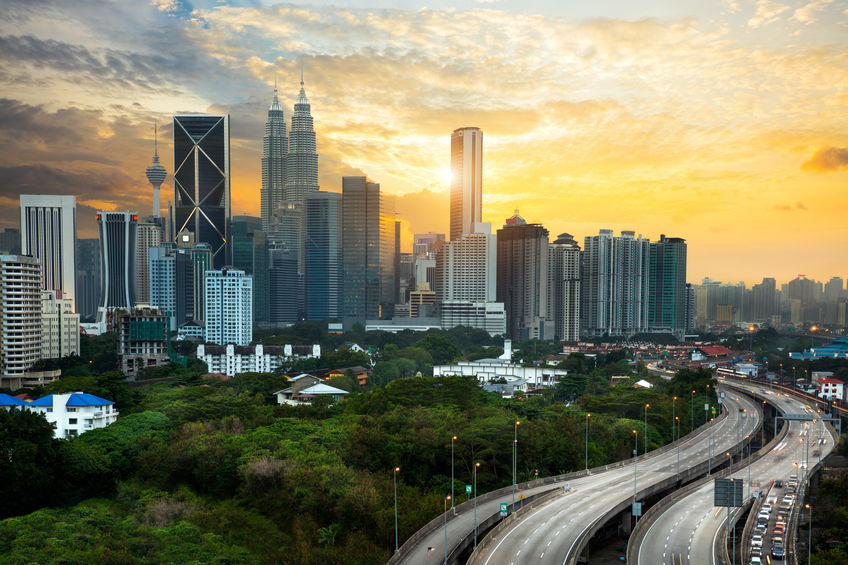 PETALING JAYA (March 13): The average cost of rental for expatriates in Kuala Lumpur (pictured) has seen an increase in 2018 after a sustained decline between 2015 and 2017, according to international research house ECA International in a press release today.
Data based on ECA's September 2018 Accommodation Survey, which was based on the average rental price for an unfurnished, three-bedroom apartment in the mid-range of the expatriate market had revealed that the average rental cost for expatriates now stands at US$1,621 (RM6,632) per month, an increase of US$112 from the year before.
*KL and JB among top 20 Asian cities for quality of life: Survey
"The domestic economy has been comparatively weak in Malaysia over the past few years, and the delivery of large stocks of properties to the rental market was not balanced by weaker demand. Rents for apartments staged a recovery in 2018," said ECA International regional director of Asia Lee Quane.
Nevertheless, Kuala Lumpur is still very affordable for a major city in the region, he added,
Across the border in Singapore, rental prices for expatriates have continued to drop and are now at an average US$500 cheaper per month than in 2016.
The report noted that rental prices for an unfurnished, mid-market, three-bedroom apartment in areas commonly inhabited by international executives in Singapore average US$4,215 a month, a drop of 1.3% compared to the previous year.
"Reductions in the population of non-residents in Singapore, a key driver of rental demand, has led to continued drops in rental prices for expatriates. On top of that, recent announcements in the Singapore Budget 2019 have further limited the proportion of foreign workers that companies in the services sector can employ, to 35% by 2021. This seems to imply that the downward trend in rents will continue, as the availability of properties increases with little anticipated rise in demand," Quane noted.
Meanwhile, the most expensive location in the world for expatriate rental was Hong Kong, with typical expatriate accommodation costing an average of US$10,929 per month.
One of the contributing factors to this is the limited availability of housing, which has been a long-term issue for the Hong Kong housing market.
"Rent increases are not just limited to central Hong Kong anymore either; rents are expected to rise throughout outlying neighbourhoods in 2019 too, as international firms seek more affordable office spaces and leverage options in cheaper suburbs," Quane highlighted.
Taking one spot just below Hong Kong is Tokyo, which has seen rental costs rising at an even quicker rate compared with Hong Kong, with typical expatriate accommodation now averaging US$8,668 per month.
"While Tokyo's rental market has been historically tight, 2018 saw a significant upturn in the rate of rent increases. A rise in tourism, coupled with the accompanying increase in landlords preferring to lease out accommodation on a short-term basis, have contributed to rising costs in recent years.
"With both the 2019 Rugby World Cup and the 2020 Olympics set to be hosted in Tokyo, we have observed a major surge in business interest in Japan's capital. All of these factors will contribute to the increasingly limited availability of suitable rental accommodation in Tokyo, with rent increases expected to continue into 2019," Quane pointed out.
Coming in third place is Shanghai, with rental price averaging US$5,305 per month.
With a new property tax mooted to be introduced in Shanghai from 2020, many landlords are now choosing to sell their properties rather than to continue renting them out.
"This has led to a reduction in the availability of rental accommodation, prompting some rent increases," said Quane.
Meanwhile first time entry, Bangkok into to the top 10 list is due to a continuation of foreign investment in Thailand, the report said.
"Thailand remains a popular regional destination for many MNCs. However, they have been joined by new globalising companies from China, which has led to a higher demand for rental accommodation from an expatriate population that typically rents in a relatively small geographical area in central Bangkok.
"Furthermore, the growth in tourism in Bangkok has also had an impact on rental prices, given the increase in the number of properties being converted from long-term to short-term rental to cater to this demand," explained Quane.