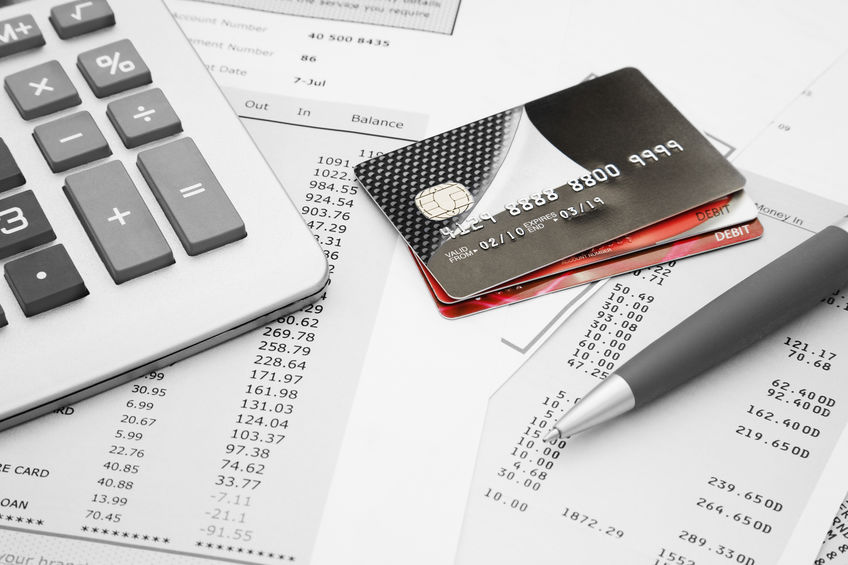 PETALING JAYA (March 27): Malaysia's total household debt to gross domestic product (GDP) ratio has eased further for the fourth consecutive year to 83% at end-2018 compared with 83.8% in 2017.
Bank Negara Malaysia (BNM)'s Financial Stability and Payment Systems Report 2018 stated that residential property loans remained the primary contributor to household debt growth, although lending has been curtailed by reduced housing affordability, particularly among low- to middle-income households.
* Why cost of living perception differs from actual inflation rate — BNM's take
* Bank Negara projects GDP growth at 4.3% to 4.8% in 2019
* Growth in loan disbursement accelerates to five-year high of 7.3% in 2018
* BNM tells banks to use plain language in housing loan contracts
* Loan approval rates for property purchases trended lower in 2018
* Large incoming supply raises credit risk of commercial properties
* Unsold housing units may rise further but sharp price drops unlikely
Nevertheless, BNM said households continue to be well-placed to manage their debt repayments, supported by continued income and employment growth.
According to the report, households continued to maintain comfortable levels of financial assets and liquid financial assets (LFA) at 2.1 times and 1.4 times of debt, respectively.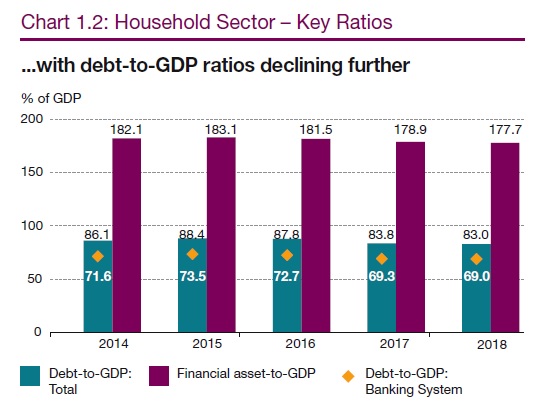 About two-thirds of household financial assets are liquid assets, mostly in the form of deposits and unit trust funds, which provide them with ready access to funds to meet debt obligations and adjust to unexpected changes in their financial circumstances.
Meanwhile, the growth of household debt has slowed further to 4.7% last year, mainly driven by slower growth in loans extended by non-bank financial institutions (NBFIs).
Although household debt remains elevated, risks to financial stability are mitigated, as about two-thirds of household borrowings are secured by property or securities, thus substantially reducing the net exposures of financial institutions to households.
"Nevertheless, the quality of household debt remained intact, with risks largely limited to loans for the purchase of higher-valued properties and personal financing," said the report.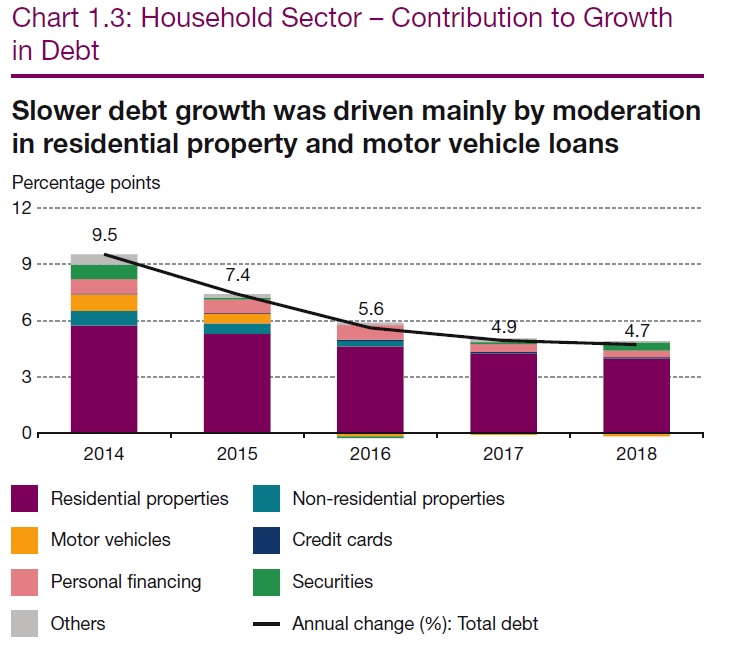 BNM also noted that individuals earning below RM3,000 per month remained vulnerable, given their low financial buffers.
With an LFA cover of less than one time (0.6 times) of outstanding debt, borrowers in this group face substantially higher risks of defaulting on their loans in the event of an income shock.
To resolve this problem, various government initiatives have kicked in to alleviate cost of living pressures, such as higher minimum wage, price ceiling on retail fuel prices and cash grants via Bantuan Sara Hidup, will lend some support to lower-income households.