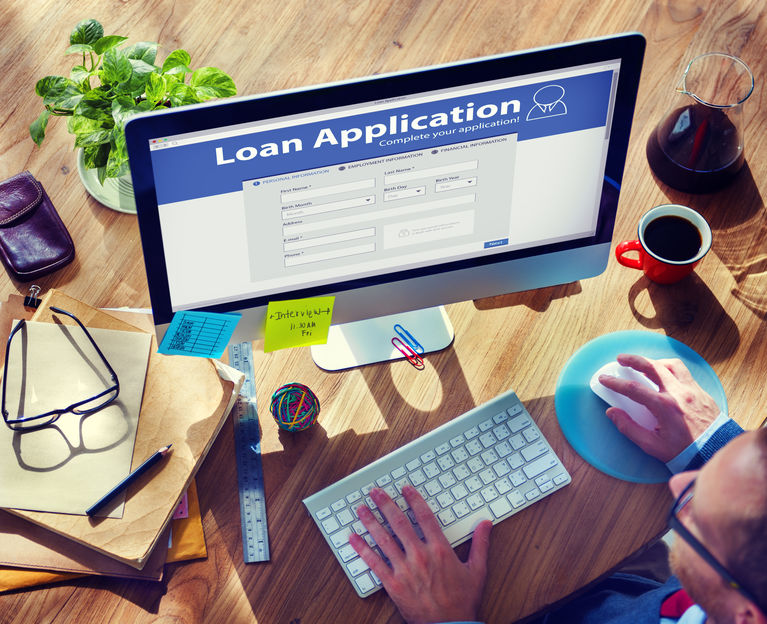 PETALING JAYA (March 27): Overall loan approval rates for property purchases have trended slightly lower at 71.3% in 2018, according to Bank Negara Malaysia's (BNM) Financial Stability and Payment Systems Report 2018.
Based on a survey conducted by the central bank, the primary reason for loan rejections last year was due to applicants being already too indebted or have insufficient income to meet scheduled loan repayments, even without considering the prospect of a future increase in interest rates.
* Why cost of living perception differs from actual inflation rate — BNM's take
* Bank Negara projects GDP growth at 4.3% to 4.8% in 2019
* Growth in loan disbursement accelerates to five-year high of 7.3% in 2018
* BNM tells banks to use plain language in housing loan contracts
* Malaysia's household debt ratio down but still high, says BNM
* Large incoming supply raises credit risk of commercial properties
* Unsold housing units may rise further but sharp price drops unlikely
In 2018, financial institutions' exposure to the domestic property market grew at a slower rate of 5.9% to record RM901.3 billion compared with 7.1% in 2017. This, BNM said, is in line with reduced housing affordability and elevated risks associated with the oversupply in the non-residential property market.
"End-financing for residential properties remained the largest contributor to growth. Consistent with lower affordability, loan applications continued to be largely concentrated on loans for houses priced below RM500,000.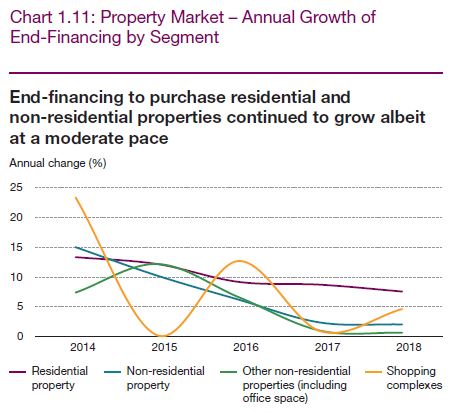 "First-time house buyers continued to account for the bulk (69%) of total residential property loan borrowers. Speculative activities remained subdued," BNM said in the report.
Meanwhile, the growth of bank financing to the non-residential property segment was stable at 2% in 2018, driven largely by end-financing to purchase shops.
"While end-financing for the purchase of office space and shopping complexes (OSSC) continued to grow, banks had remained largely cautious in lending to this segment. Similar to loans for the construction of OSSC, lower loan approval rates were also observed for the purchase of OSSC at 66.7%, compared to 76.8% in 2017," it added.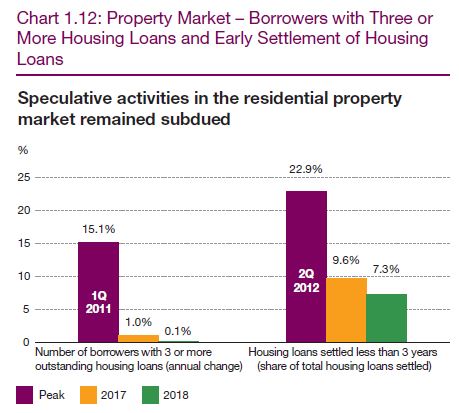 BNM pointed out that overall, the quality of bank loans for the purchase of residential and non-residential properties remained sound, supported by prudent underwriting and valuation practices.
"On aggregate, impairment and delinquency ratios for such loans remained low and vintage default rates have continued to improve in recent years.
Meanwhile, in line with enhanced credit risk management standards, more robust assessments by banks on the viability of property development projects have been observed. These include greater consideration of location-specific factors such as the impact of new developments on properties in the surrounding area in credit assessments, noted BNM.
It added that banks' exposures to property developers with large unsold housing stock are estimated to be less than 2% of total credit exposures of banks.