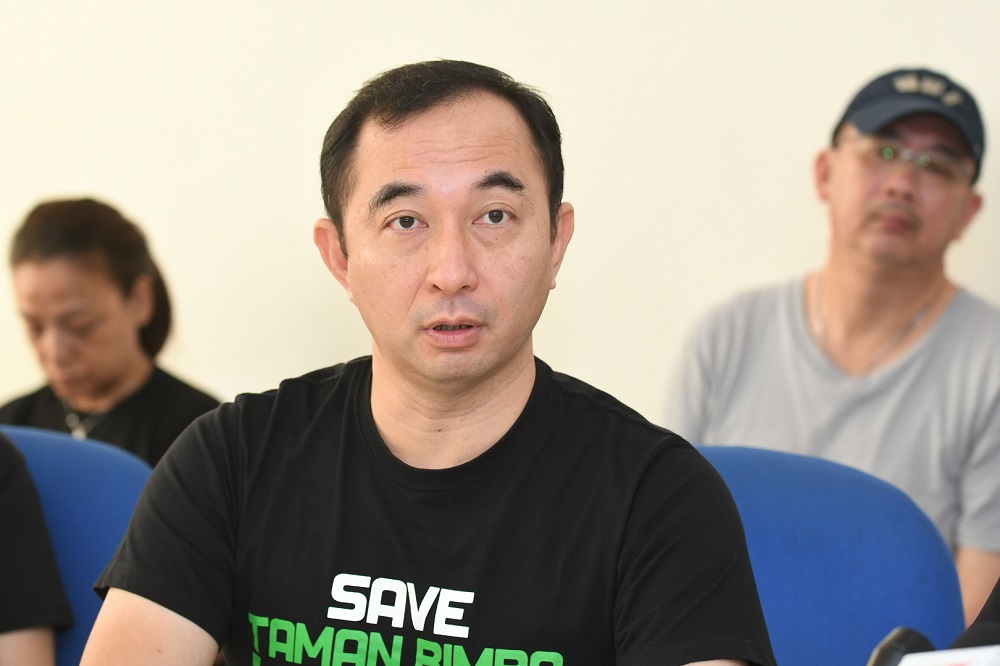 KUALA LUMPUR (March 27): Taman Tun Dr Ismail (TTDI) residents have today explained that of the RM115.4 million Memang Perkasa has paid, "RM84.4 million was paid to the Kuala Lumpur City Hall (DBKL) and to the Land and Mines Office Wilayah Persekutuan (PTG WP) for development charges and land premium respectively," over the planned project on Taman Rimba Kiara, reported the Malay Mail today.
Another RM26 million in joint venture payments was paid to Yayasan Wilayah Persekutuan (YWP) for Memang Perkasa's joint venture with YWP in the TRK project.
"Note that this is the developer's statement of what has been paid. It is not a claim for compensation nor has the court recognised any of these amounts as qualifying for compensation," Save TRK working group coordinator Leon Koay (pictured) said in a statement.
*Taman Rimba Kiara – RM150m is an imaginary figure, says Hannah Yeoh
*Taman Rimba Kiara – RM150m compensation is not imaginary, says Khalid
*Lawyers say Taman Rimba Kiara development can be terminated without compensation, if…
Memang Perkasa is a subsidiary of property developer Malton Bhd.
"These two categories alone amount to RM110 million already. If the project is cancelled, these amounts would be refunded in exchange for the 12 acres being returned. These would be refunds, not compensation.
"As for actual amounts expended on the project in the form of contractor and consultant payments and other miscellaneous items, as of Nov 2017, these amounted to about RM5 million only," the news portal reported Koay saying.
Koay also added that with these explanations, the Cabinet will have an "accurate picture of the transactions that have been carried out in relation" to Taman Rimba Kiara.
Federal Territories Minister Khalid Samad has said earlier that scrapping the development in the park would result in the authorities having to fork out more than RM150 million in compensation to the developer.
Segambut lawmaker Hannah Yeoh later stated that the FT minister's RM150 million figure is an "imaginary" sum.
Khalid then said that her statement was not accurate.
"The numbers I cited were costs that have been filed for by developers in court, for prior cases, though I am aware that the actual numbers would be determined in court," he said.
"Anyone who thinks the costs are imaginary could provide a letter of guarantee that they would pay the imaginary costs, in case DBKl were indeed ordered to pay due to cancellation of the Development Order," he added.