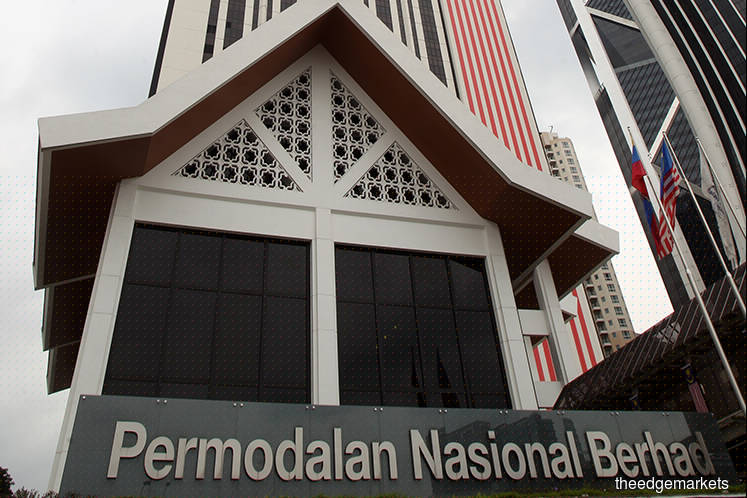 KUALA LUMPUR (April 3): Permodalan Nasional Bhd (PNB) has no plans to list any of its assets in another real estate investment trust (REIT) on Bursa Malaysia, said its president and group chief executive officer Datuk Abdul Rahman Ahmad.
"PNB already has a REIT [listed on Bursa] called AHP (Amanah Harta Tanah PNB). So for the time being, PNB has no plans to add another REIT. In fact, I'm not sure whether we are allowed [to add more REITs] since we already have one," he told reporters yesterday.
AHP, managed by PNB's wholly-owned unit Pelaburan Hartanah Nasional Bhd (PHNB), was set up to complement PNB's unit trust business. The REIT has been listed on Bursa's Main Market since 1990. PHNB also manages a private trust named PNB Property Trust.
Last week, its group chairman Tan Sri Dr Zeti Akhtar Aziz said PNB is looking to diversify its portfolio across different asset classes, including fixed income and REITs as well as across different geographies, as it conducts the mid-term review of its Strategic Plan 2017-2022.
She said the fund's portfolio diversification falls under the reviewing of its strategic asset allocation and optimal liquidity management, along with other key areas — enterprise risk management and organisational transformation.
PNB yesterday announced it will be hosting its flagship event Minggu Saham Amanah Malaysia (MSAM) in Sungai Petani, Kedah, from April 19 to 25, expecting 150,000 visitors.
In line with the objective to enhance financial literacy among Malaysians, Rahman said the MSAM exhibition, in collaboration with the Kedah state government, will provide multiple platforms and activities for visitors to explore and understand the journeys of their investments.
"A showcase of all PNB's strategic companies also allows the public to see the strength of the companies that they invest in through their unit trust holdings with Amanah Saham Nasional Bhd, such as Amanah Saham Bumiputera and Amanah Saham Malaysia," he said during his opening speech.
"We hope that through this effort, unitholders and the society at large will gain [from an] enhanced awareness of the correlation between risks and returns."
MSAM 2019's corporate partners are Malayan Banking Bhd, Sime Darby Plantation Bhd, S P Setia Bhd and UMW Holdings Bhd in the "Rakan Premier" category.
Sime Darby Bhd, Projek Lintasan Kota Holdings Sdn Bhd, MNRB Holdings Bhd, Takaful Ikhlas Bhd, MIDF Bhd, Sime Darby Property Bhd, Perodua and Heitech Padu Bhd are partners in the "Rakan Utama" category, while Duopharma Biotech Bhd, Velesto Energy Bhd and CCM Bhd in the "Rakan" category.
First held in 2000 by PNB, the annual MSAM has attracted 3.8 million visitors to date.
This article first appeared in The Edge Financial Daily, on April 3, 2019.