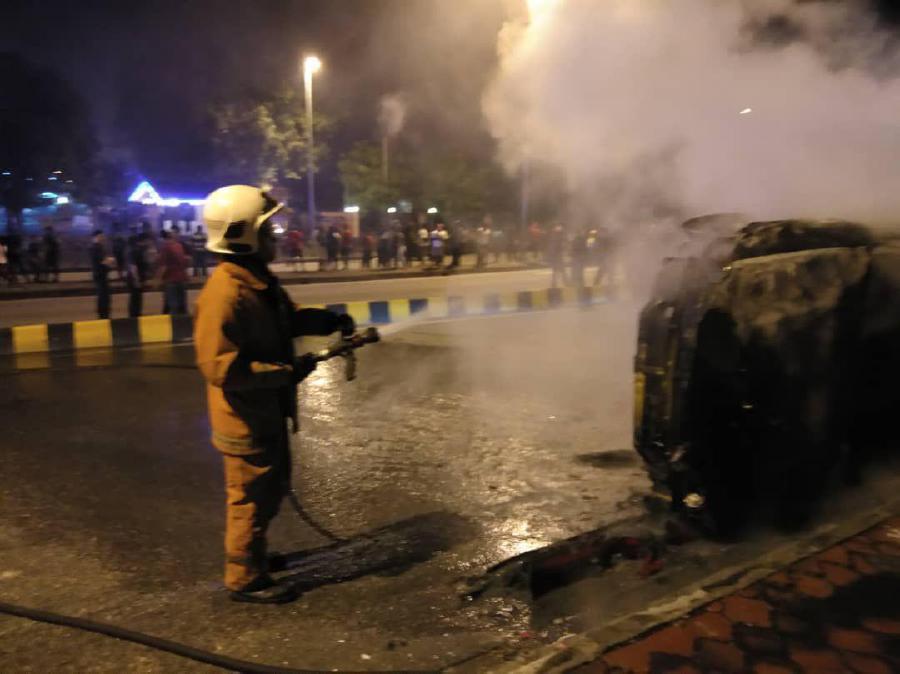 PETALING JAYA (April 3): The police are still trying to identify suspects who damaged a fire truck on Nov 27 near the Seafield Maha Mariamman Temple (pictured) in USJ, Subang Jaya, reported Malaysiakini today.
"So far, we still haven't managed to identify the main suspects, like those who broke the windshield of the fire truck.
"We are still in the process of gathering intelligence to identify them," said police senior investigating officer Lew Keng Joe in the coroner's court in Shah Alam today, reported the news portal.
During the inquest today, conducting officer Faten Hadni Khairuddin showed CCTV footage and videos of the riot recorded by the 22nd witness Hardeep Singh.
Malaysiakini reported that Faten asked Lew "whether the authorities could see the suspects' faces" in the videos, one of which showed a group of people "attacking the fire truck".
"We can, but the pictures become pixelated when the forensics laboratory tried to enhance them, so it is difficult to identify," Lew explained.
Lew told the coroner's court that he "sent to the forensics laboratory copies of the video he took off YouTube after it went viral".
However, the "pictures extracted from the video were too pixelated to identify much" as the videos were "just a copy from the Internet" he said.
Hardeep was then called in "to extract the original video from his phone on March 26".