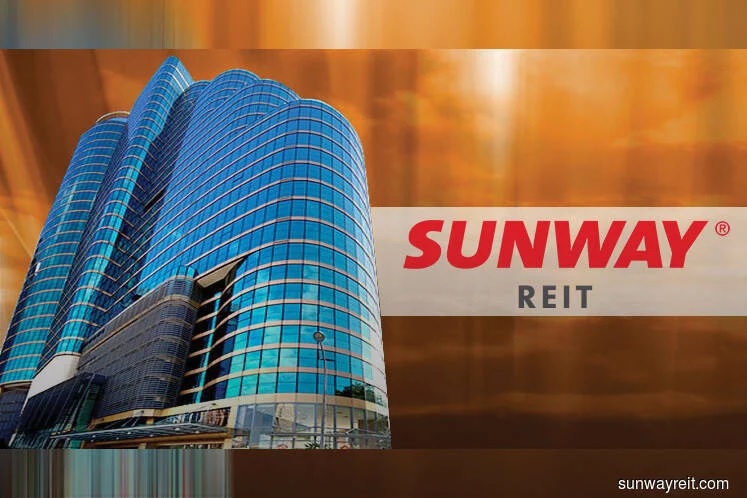 KUALA LUMPUR (April 8): Sunway Real Estate Investment Trust (REIT)'s proposed RM10 billion perpetual note programme, which will increase the group's debt headroom without diluting earnings and distribution per unit (EPU and DPU), is a positive development, according to Hong Leong Investment Bank (HLIB) Research.
"The perpetual notes will only be issued for acquiring yield accretive assets. Thus, this move is in line with shareholders interest and it provides financing flexibility to Sunway REIT," it said in a note today.
On March 21, Sunway REIT had proposed the issuance to raise funds for expansion of its property portfolio. The first issuance is expected to be out by the second quarter of 2019 and may not be rated, HLIB Research highlighted.
"From our understanding, perpetual notes are considered equity by the Securities Commission (SC). Given such, by issuing perpetual notes, Sunway REIT will not need to raise more equity or share placement to fund future acquisitions, as there will be more debt headroom made available with the increase in equity," the research house said.
The proposed issuance will also prevent the need for the group to increase its gearing, which stands at 38.5% in the second quarter of 2019 and already near its 50% gearing limit, HLIB Research pointed out.
Previously, concerns had been raised regarding this circumvention of the gearing limit, with Asia Analytica saying "because it is not accounted for as debt in the books, the reported gearing will actually fall on an enlarged equity base".
"Mounting perpetual note servicing would make the trust increasingly vulnerable to any shortfall in property yields. All the risks are being borne by unitholders, who have little recourse since there is no breach in gearing limits," Asia Analytica wrote in an article last week.
However, HLIB Research believes the high quantum proposed for the perpetual note programme is more cost effective in the long run, as it comprehends that SC charges the same application fee for issuances, irrespective of the size.
"Furthermore, the full gain from rental reversion will be attributed to existing shareholders whereas perpetual notes holders' benefit is limited to the interest coupon rate," it said.
Shareholders of the REIT will vote on the proposed perpetual note programme at an extraordinary general meeting this afternoon.
HLIB Research increased its target price for Sunway REIT to RM1.76 from RM1.70, maintaining its "hold" recommendation on the stock.
The stock was down 1 sen to RM1.82 this morning after hitting a one-year high of RM1.84 last Thursday (April 4). — theedgemarkets.com