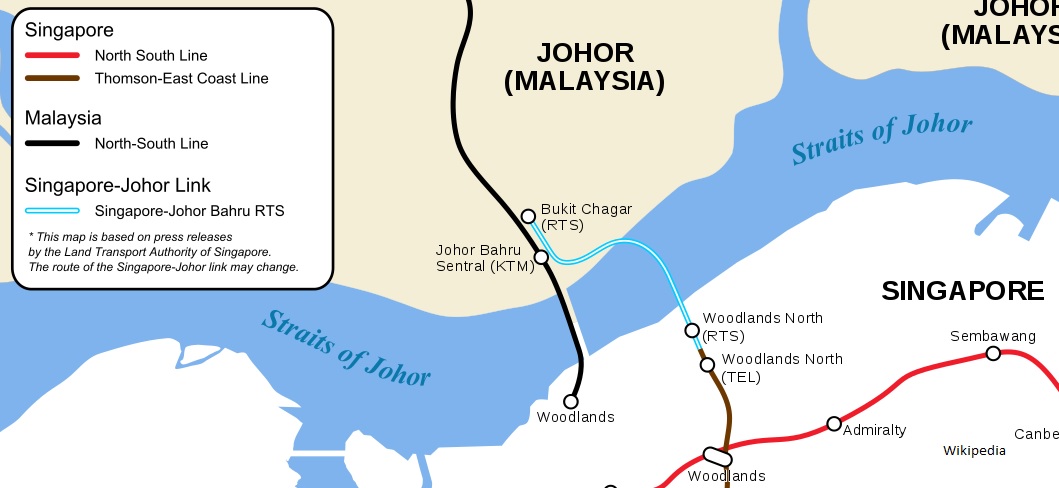 JOHOR BAHRU (April 11): The Johor Bahru-Singapore Rapid Transit System Link project is more viable and urgent compared to reviving the crooked bridge or a third bridge project with the island republic said an MP.
The Star reports that Pasir Gudang MP Hassan Abdul Karim said this project would help ease the terrible peak-hour traffic congestion on the Causeway.
"I feel that both governments should find ways to get this project started to benefit all and also as a symbolic gesture that our relations are good.
"We do not need to politicise the matter as the people are suffering daily due to the congestion on both sides of the Causeway," he was quoted as saying. He also said that the RTS would cost less than the construction of the crooked bridge or the third bridge into Singapore and would benefit a lot of people.
Having raised the matter in Parliament, to favourable response from the Transport Minister, he said he was optimistic about the eventual start of the RTS project.
"There is a lot of time and money wasted due to the congestion. It is also dangerous for motorcyclists, especially during rainy weather," he said, also saying that some commuters were stuck in jams for up to two hours per day.
The publication reports that an SPAD study in 2016, stated that an average of 4,000 buses, 52,000 cars and 72,000 motorcycles spend at least an hour to get across the Causeway.
Johor Public Works, Infrastructure and Transportation Committee chairman Mazlan Bujang was quoted as saying: "This is a Federal Government project. But there are still issues with regards to land acquisition and compensation," he said. He also said that work was being done to iron out the issues.