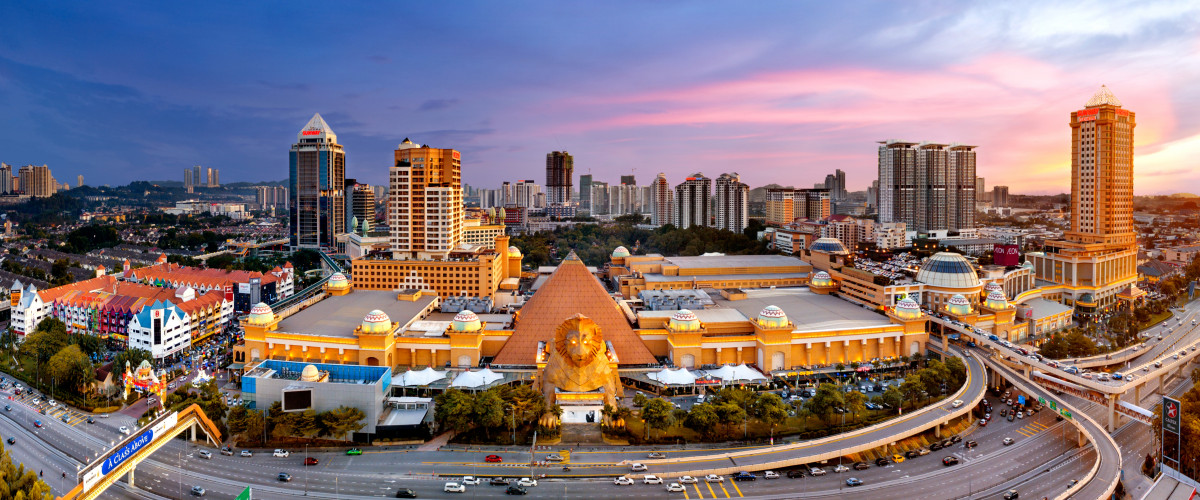 EdgeProp Malaysia's Responsible Developer: Building Sustainable Development Award 2019: Sunway Property
A profitable property development might not be sustainable, but a sustainable development will have the capability to bring profit to the developer and create value for all stakeholders.
This is the philosophy of Sunway Property, the property development arm of the Sunway Group helmed by legendary founder Tan Sri Dr Jeffrey Cheah AO who led the group in turning wastelands into vibrant townships including its flagship Sunway City KL in Selangor.
"It's about the 3Ps: People, Planet and Profit, these are the pillars that build a successful and sustainable township. Without the 3Ps, a development will not be sustainable. This is our formula in building Sunway townships in the Klang Valley, Ipoh and Iskandar Johor," says Sunway Property managing director Sarena Cheah.
Looking at the big picture, every development needs people to succeed including the developer's staff, contractors, customers, residents, business owners and others. Hence, Sarena says, a developer not only needs to bring in the crowd to its township but must be able to enable people to move around within it efficiently.
As for the planet, a development should be built in a way that it co-exists with the natural environment. A property must also have good post development maintenance in order to maintain its good quality living environment.
Making profit is important too as it is about being financially sustainable. It makes no sense to develop an unprofitable township because if it continues to be unprofitable, it will not be sustainable for the long term and will not benefit the community, Sarena elaborates.
To her, building a sustainable township is more than putting in the infrastructure and green features, it is also about the vibrancy flow within the township.
For example, it is important to link the people working in the offices to the shopping mall as well as providing easy access to other amenities within the township such as the medical centre and education institutions.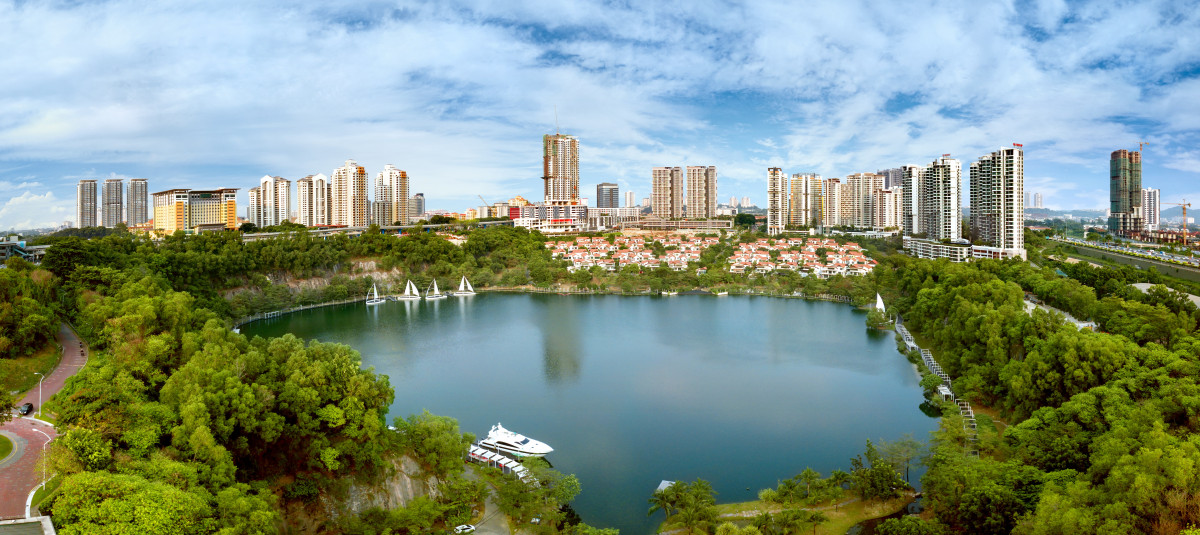 The BOO model
Sunway Property adopts the build, own and operate (BOO) model as it allows the developer Sunway Property the flexibility to design, manage and adopt location-making elements to create well-connected sustainable developments.
A good location is defined by its easy accessibility via various road networks or public transportation systems, and its proximity to amenities within the township.
"We have different components — residential components, integrated development and standalone development within an area. If all of these were not owned by one company, it would be difficult to link all the components together," says Sarena.
Being the master developer, it allows Sunway Property to take a holistic approach in township planning, from green area allocation and landscape design, to the planning of road networks and traffic management.
The BOO model also enables the company to constantly make improvements on the development such as its connectivity, community safety and energy consumption reduction or by adding relevant amenities to create more value to all stakeholders.
"By putting all resources together, we are able to take it another notch up in many aspects," she adds.
The 45-year-old Sunway City KL is today an award-winning integrated township with seven components — universities, medical centre, shopping mall, hotel, theme park, offices and residences, which are served by Malaysia's first Bus Rapid Transit (BRT).
The township is well connected by various main roads and highways as well as a 4.8km canopy walkway that enables pedestrians to access various facilities within the township.
Adapt and evolve
Sunway City KL is undeniably one of the most vibrant cities in the Klang Valley. This 800-acre integrated township has a population of 200,000 including 60,000 students and enjoyed by 42 million visitors a year.

To manage such a highly populated township, the master developer takes a proactive approach by constantly enhancing Sunway City KL's liveability so that it is one of the top choices for homebuyers, tourists, business owners and young talents.
"20 years ago, a good developer is the company which can provide quality housing, but now a quality product is a must. Customers today want more from developers. If any decision made was not based on a long-term basis like 10 to 15 years, we would never be able to meet the needs of the market," says Sarena.
According to her, every new trend is related to the community, such as the emerging sharing economy and food delivery services — all these trends are related to township planning and require a developer to react and evolve.
For instance, when demand for food delivery increased among students, residents and office workers in the township, the master developer had to rethink the overall planning for the location arrangement of the F&B providers in the shopping mall or commercial centres.

It had to be done to improve the overall logistics and traffic control in order to smoothen the overall delivery process — from picking up the food at the outlet to the delivery to customers in the shortest time.
"Many people see these new trends as challenges but for us, they are exciting. For instance, now people have changed the way they use a space and we see opportunities in space sharing. We will leverage this to see how we can use our spaces in the near future to increase yield," she adds.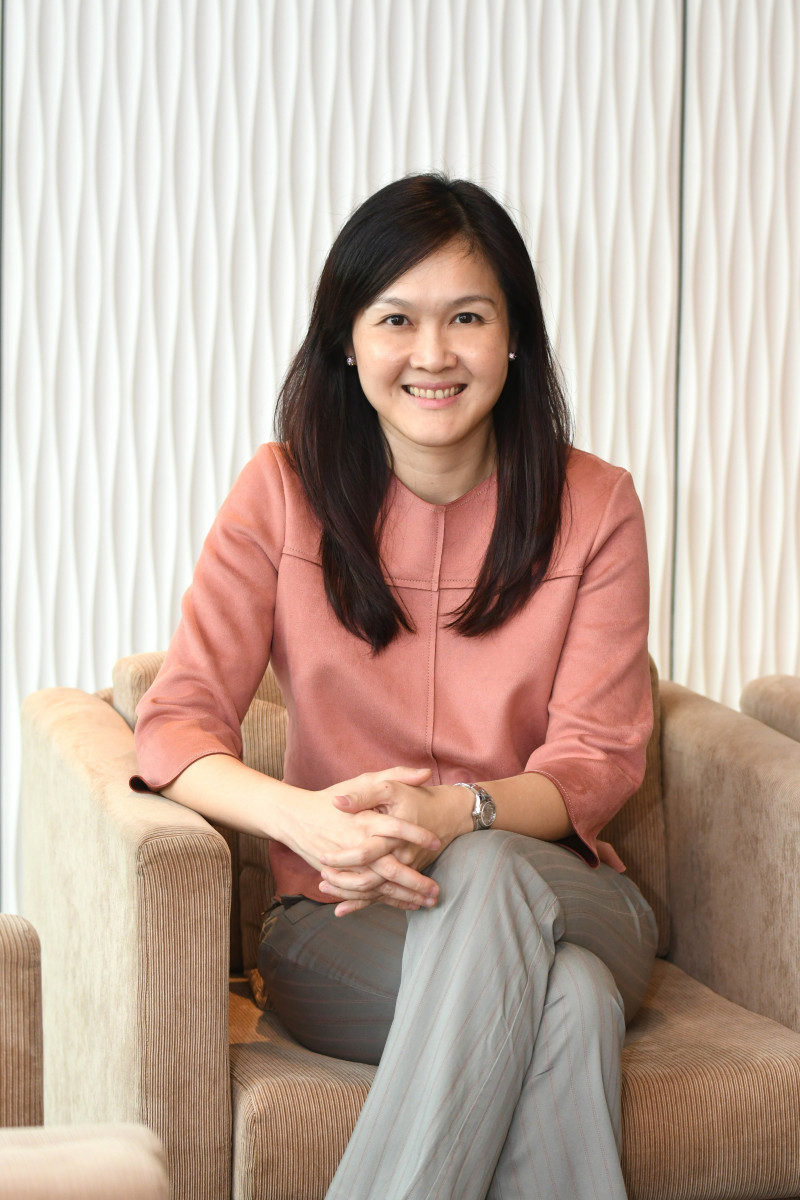 Building greener cities
Sunway Property has definitely proven its capability as a successful township developer but there is one thing it relentlessly pursues — to do more for the environment.
The wastewater management and water treatment plant in Sunway South Quay is one of its green initiatives to turn Sunway City KL into a self-sustaining township as well as to reduce water wastage.
Meanwhile, to reduce wastage, surplus food from the hotel is given to the needy while a zero plastic campaign has been introduced to make Sunway City KL a greener city.

For Sunway Property, being sustainable is a long journey that begins from planning to construction to after-development, as people's needs keep changing in line with technology and developers will need to take proactive steps to make sure their developments stay relevant and continue to be "wanted" in the market.
"Being responsible is making a decision that is fundamental and crucial for future growth which will benefit every stakeholder and the environment in the long run, even though immediate profit is not there," says Sarena.
Video of EdgeProp Malaysia's Responsible Developer: Building Sustainable Development Award 2019: Sunway Property
The highlights of the Awards.
Sunway's Jeffrey Cheah also received an award on the night: Jeffrey Cheah: "Start by picking up rubbish…"
For an overview of the winners at the Awards: Tan Sri Jeffrey Cheah named Malaysia's Exemplary Leader of Sustainable Development 2019
For more information about the Awards night and the winners, click here.
This story first appeared in the EdgeProp.my pullout on April 26, 2019.You can access back issues here.