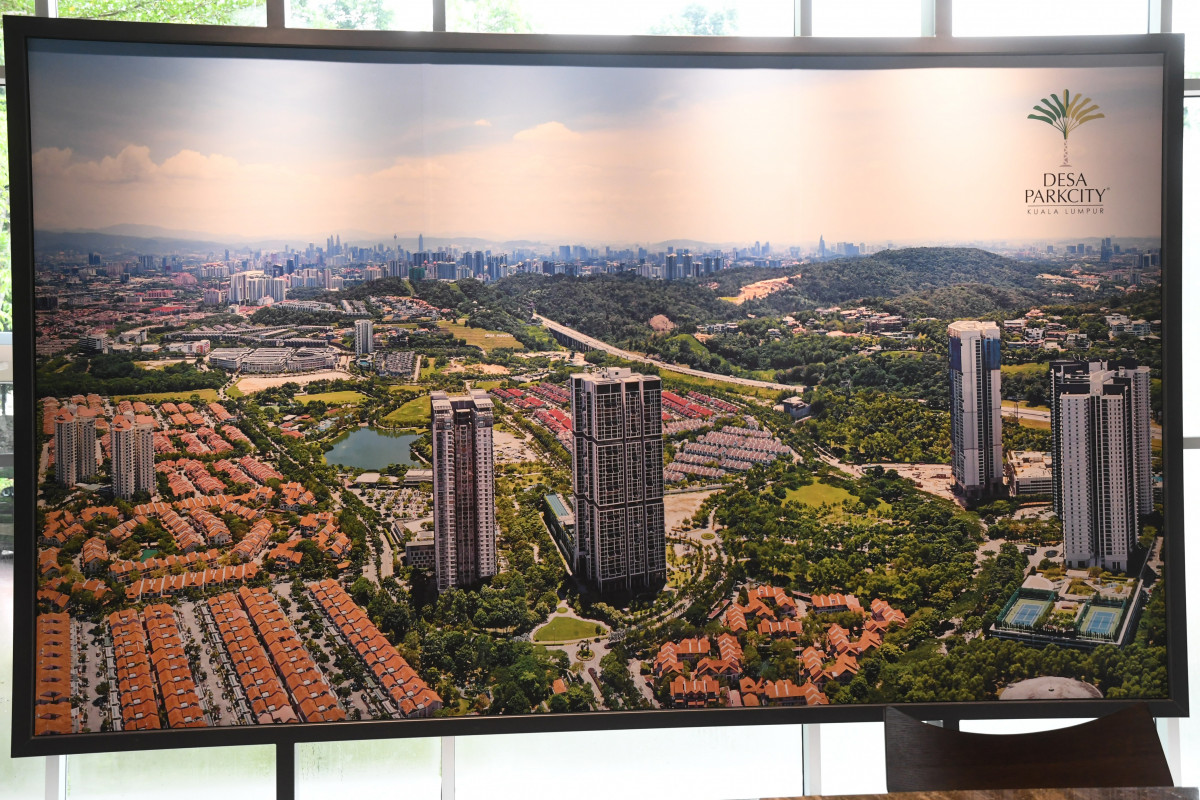 EdgeProp Malaysia's Responsible Developer: Building Sustainable Development Award 2019: Perdana ParkCity
For Perdana ParkCity Sdn Bhd, the master developer of Desa ParkCity and a subsidiary of Samling Strategic Group, building a sustainable township is to create a "lovable" township with the human touch.
Modern day technology and engineering could help build a remarkable looking township with ample amenities, security and beautiful surroundings but how does one ensure a township remains attractive in the long run?
The human touch is what makes the difference towards creating a township that is sustainable, says Tai Choon Seng, Perdana ParkCity Sdn Bhd chief operating officer.
"We have placed family, neighbourhood and community among our top five priorities in our brand values followed by connectivity and convenience. Being a master developer, we want to build a large scale, lively and safe community based on an all-embracing application of the New Urbanist and place-making principles," he stresses.
This unique ParkCity DNA is what makes its Desa ParkCity township in Northwest Kuala Lumpur so successful. The same DNA has also been injected into its 190-acre master-planned ParkCity Hanoi in Vietnam and the 551-acre Marina ParkCity in Miri, Sarawak.
Desa ParkCity is known for its quality living environment, master plan design and urban green spaces.
It has won numerous awards and received EdgeProp Malaysia's Responsible Developer: Building Sustainable Development Award 2019 at EdgeProp Malaysia's Best Managed Awards 2019 on April 21.
Many are amazed by how a former quarry mine where no plants could grow is now an award-winning township with two man-made lakes teeming with fishes and aquatic plants that have become popular recreational areas for its residents and even the public.
There are a total of 36 residential and commercial phases in Desa ParkCity. Over the years, the company has built 3,390 homes and currently another 1,672 are under construction.
Amenities within the township include a 300-bed ParkCity Medical Centre, The International School @ ParkCity and commercial areas — The Waterfront and Plaza Arkadia.
"Back in 1999 when the company purchased the land, it was an uninhabitable place. If we did not plan it right from the get-go, we would never have achieved our objective to build one of the most liveable townships in Kuala Lumpur," says Tai.
With the holistic planning, the company has proven their capabilities in creating value for its property purchasers as real estate prices in Desa ParkCity have risen even during a slow property market.
For instance, Plaza Arkadia SoHo units which were selling at around RM620 psf in 2013, have seen prices climb 70% to RM1,060 psf in 2016 after vacant possession.
Even when the market was flat last year, transaction activities in Desa ParkCity remained vibrant with 57 terraced houses sold at an average price of RM1,418 psf or RM2.67 million, compared with RM1,271 psf or RM2.48 million in the previous year (2017), according to EdgeProp.my data.
Tai notes that Desa ParkCity's property prices have enjoyed stable price appreciation over the years with an average home price appreciation of around 25% per annum.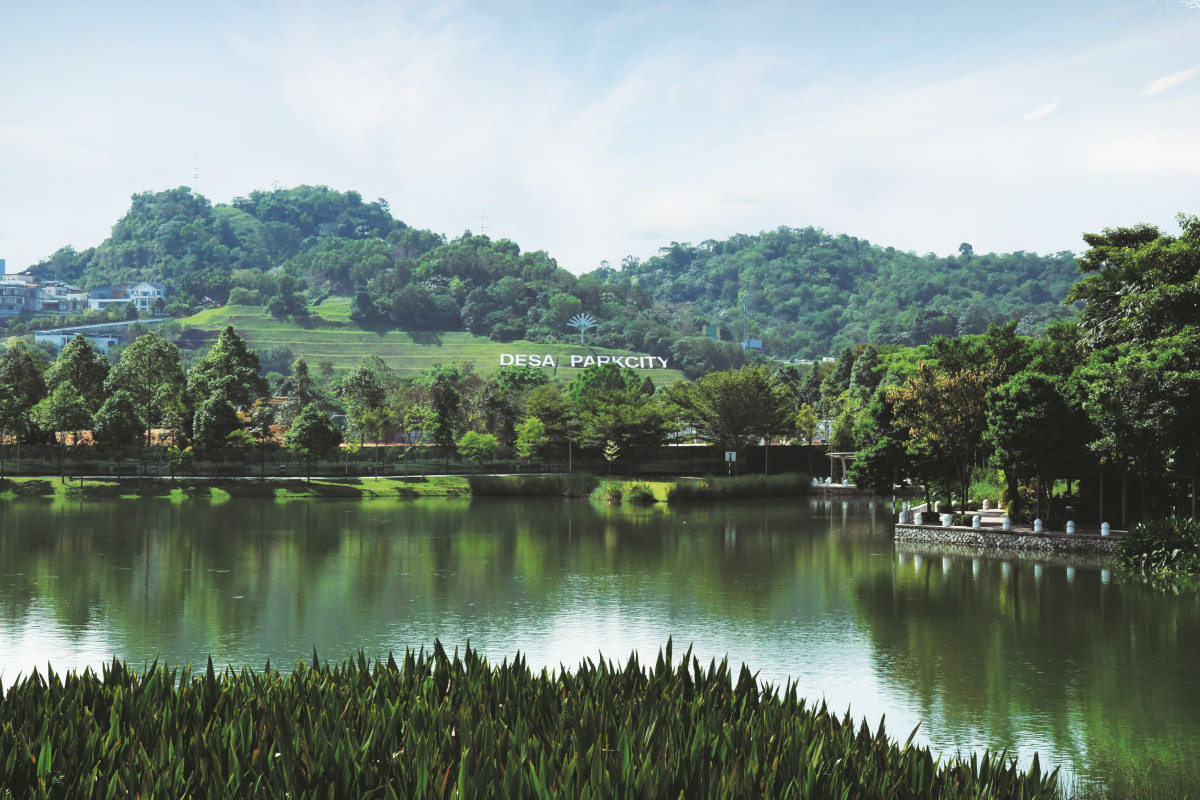 Place-making is the first step
Place-making is vital for the overall township development to create a sense of belonging among its residents.
At Desa ParkCity, the 13.9-acre Central Park and recreational lake were the features used to kickstart the 473-acre development.
Located in the heart of Desa ParkCity, it serves to encourage its residents and people in neighbouring areas to enjoy the outdoors and interact with each other and hence create a cohesive community.
The lake also serves as a retention pond and for stormwater management. Besides, it helps to bring down the temperature of the entire township and act as a natural air filtration system.
"We believe our conviction and commitment is to go beyond just offering nice looking homes. We want to build an environment that promotes and nurtures values that create an equally nice liveable environment," stresses Tai.
Unlike a natural lake, man-made lakes do not have a water-circulating ecosystem in place that prevents the water from being contaminated by natural agents.
This means the developer has to create an ecosystem for the water to function like in a natural lake. Hence, the base of the lake was formed by a double layer High Density Polyethylene (HPDE) geo-membrane to prevent water from leaking bio-waste while two biofiltration systems were installed to regulate the water.
Bacteria-treated lava stones from Sumatra, Indonesia, were lined at the bottom of the lake to form biological filters.
"Long story short, we have created a lake ecosystem that includes biotic and micro-organisms that enable the water purifying and air filtration process to happen naturally without human intervention," he explains, adding that there is another lake in West Park, which is a pet-free park.
To create a liveable city which is green, safe, walkable and sociable, the township has an integrated network of roads with access to various amenities as well as sidewalks that sports crime prevention environmental design so as to make it a safe place for its residents.
Never complacent
Although Desa ParkCity is now one of the most sought-after townships in the country, the management of Perdana ParkCity knows it cannot rest on its laurels.
Its staff is on site and continues to handle defects rectification requests even though some properties have passed their defects liability period.
It also takes feedback from owners and residents seriously and they are taken into consideration when planning for a development phase so that the new homes will meet current market needs.
For instance, some landed homes were designed to avoid direct sunlight so as to reduce indoor temperature. However, some residents prefer to air-dry their clothes and hang them at their car porches, which affects the aesthetics of the housing precinct.
Keeping that in mind, the team decided to change the design of the homes in the following housing precinct by adding a nicely concealed mezzanine area for laundry purposes, enabling residents to air-dry their clothes.
Perdana ParkCity also believes in encouraging sustainable living. For instance, low emission glass (low-e glass) was used as it could reduce energy consumption by 60% to 70% in high-rise residences. Residents could reduce the usage of air-conditioning which, in the long-run, could help them save money and reduce their carbon foorprint on the environment.
"All these details add value to the properties and support the price growth of Desa ParkCity properties. The demand is also reflected in the secondary market price performance," says Tai.
According to EdgeProp.my data, transaction price for high-rise residences in Desa ParkCity averaged RM799 psf in 2018 compared to RM679 psf in 2012. For landed houses, average selling price last year had climbed to RM1,398 psf based on land area or an average RM2.8 million per unit compared with RM972 psf or RM1.88 million.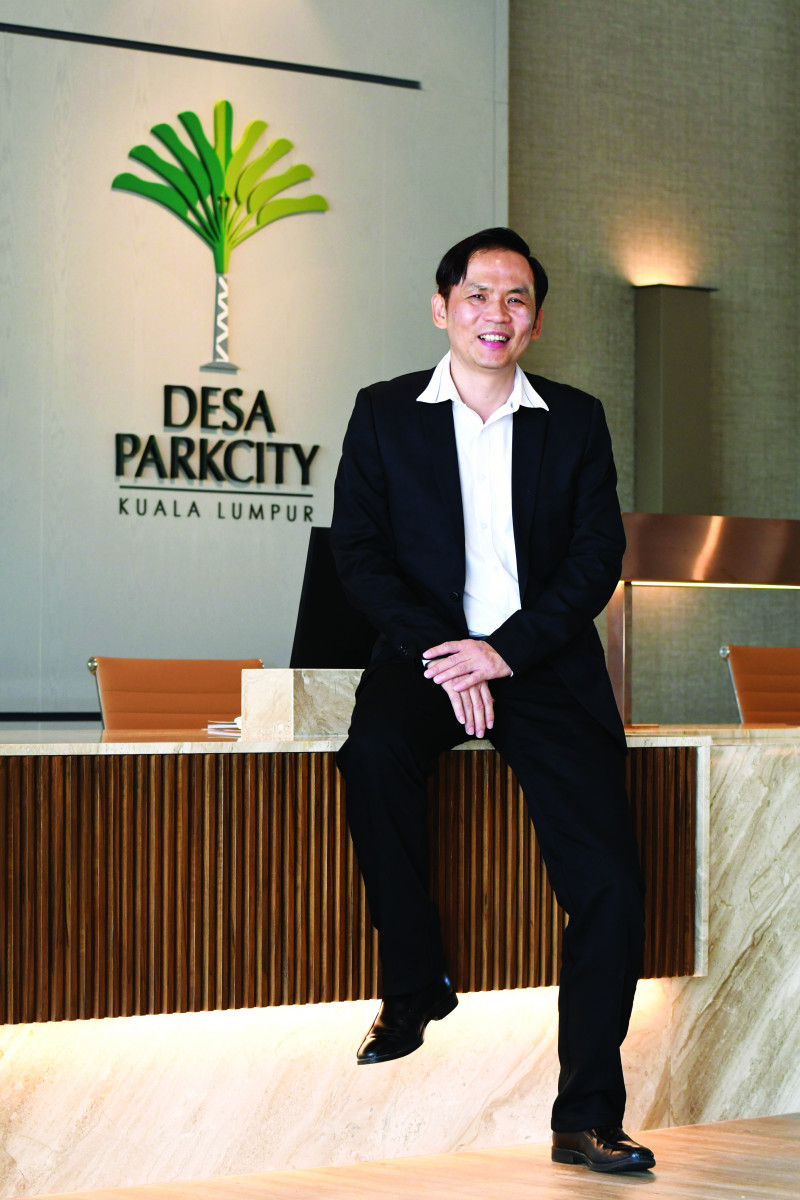 Moving forward
Perdana ParkCity has around 60 acres left to develop in Desa ParkCity, which is expected to last the company another 10 years. This means it will still have that length of time to continue maintaining the township at its pristine level.
Nevertheless, the company is preparing for the handover of common spaces and infrastructure management to the local council through constant communication to provide guidance to them on ways to maintain the landscape.
There are also dialogues held with residents' associations in all existing precincts to prepare them for the handover process.
Not surprisingly, most residents are worried about the maintenance upon handover to which Tai proposes that residents set up a common facilities management committee supported by all resident associations to oversee issues related to common space maintenance.
"But we own some properties here as well, so we will continue to support the residents to ensure Desa ParkCity remains one of the most liveable cities for years to come," offers Tai.
Perdana ParkCity is winner of EdgeProp Malaysia's Responsible Developer: Building Sustainable Development Award 2019. Watch the video here:
The highlights of the Awards:
For an overview of the winners at the Awards: Tan Sri Jeffrey Cheah named Malaysia's Exemplary Leader of Sustainable Development 2019
For more information about the Awards night and the winners, click here.
This story first appeared in the EdgeProp.my pullout on April 26, 2019.You can access back issues here.