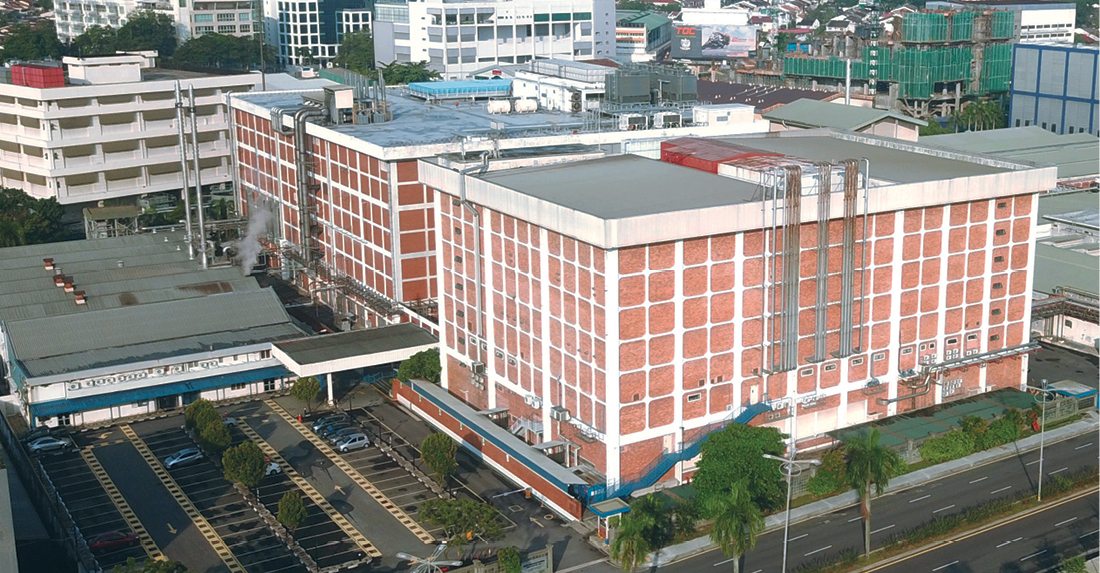 10 Years And Above: Specialised Category Special Mention: Kato Manufacturing (Malaysia) Sdn Bhd
Japanese workers are often admired for their hard work, self-discipline and meticulous attention to detail. At Kato Manufacturing (Malaysia) Sdn Bhd manufacturing facility in Jalan Semangat, Section 19 in Petaling Jaya, Selangor, it was all these virtues and more that earned it a Special Mention from the judging panel of EdgeProp Malaysia's Best Managed Property Awards 2019 in the 10 years and above Specialised category.
The 34-year-old facility which consists of four buildings on a 4.84-acre site, has been leased by the Japanese company since July 2017 to produce soft flavoured capsules.
Kato is a subsidiary of Fuji Capsule Co Ltd, the first soft capsule manufacturer in Japan. Its facility in PJ has about 180 production workers in two shifts on seven production lines.
According to Kato managing director Koji Suzuki, the company has adopted the maintenance culture that it practises in Japan here in Malaysia and demands its facility manager Henry Butcher Malaysia (Mont Kiara) Sdn Bhd to deliver the same standard of service.
"The maintenance culture in Japan is to be proactive. In Japan, we have our own in-house maintenance team whose main responsibility is to check every aspect of the production facility to ensure that everything is in tip-top condition so that there will be no quality issues with our products," he tells EdgeProp.my.
Be it cleanliness, security, fire safety, waste management, safety and health of the workers —all are to be well taken care of. It even sent some of its local maintenance staff to Japan to learn about how day-to-day maintenance work should be carried out.
For Henry Butcher, it is crucial for the onsite team to work closely with Kato to minimise potential disruptions to the daily operations. The property management service provider was appointed as the facility manager in August 2017.
"This is our first facility management assignment and we are pleased to be given this opportunity by Kato to support their operations in Malaysia and also to learn from them," says Henry Butcher Malaysia (Mont Kiara) Sdn Bhd executive director Low Hon Keong.
Currently, there are 18 onsite maintenance staff from Henry Butcher led by facility manager cum chargeman Aizam Mat Dam.
Some of the most challenging aspects for the team, says Low, lies in the physical parts such as electrical and maintenance of equipment. In fact, there were a few past incidents that affected production and some major equipment.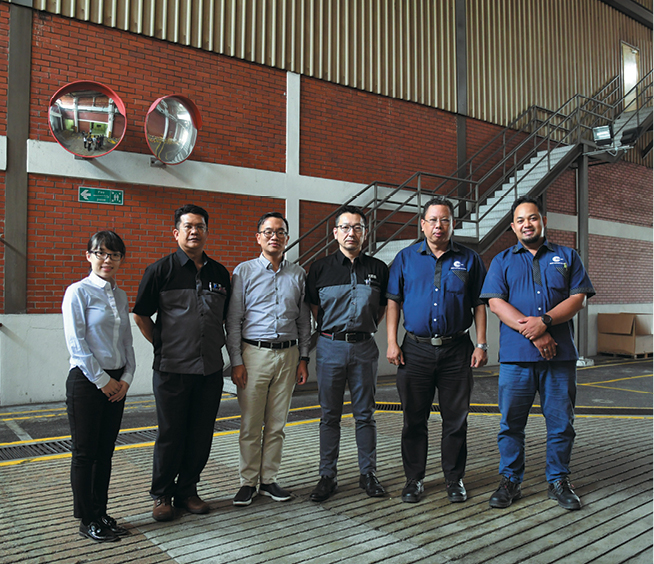 "There were several power dips that affected the air-conditioning and mechanical ventilation system that impacted production. Frequent power dips will also result in breakdown of equipment. So what we did was we informed TNB (Tenaga Nasional Bhd) who then arranged for their engineer to look into the issues. The chiller also broke down at one time but we immediately responded and fixed it," he adds.
Besides the physical maintenance works, which include checks on electrical aspects, hot water boiler, chiller, water filtration and fire protection system, the onsite team also monitors the indoor air quality, temperature and humidity.
"The production site requires certain humidity levels and temperature. Our technical team will take note of the daily reading on the data logger installed in the production site. They will inform Kato should there be any abnormalities.
"We are learning new things along the way to ensure that everything adheres to the specifications spelled out by Kato," says Low.
On top of that, the team also conducts regular fire and emergency drills to ensure everyone at the facility knows how to deal with emergencies.
The property manager aims to raise its maintenance standards in three key areas at the site: safety and security, a healthy working environment, and waste management.
"Safety and security will be our top priority followed by the working environment as we want to ensure it is a safe and healthy workplace. Last but not least would be waste management, which is very crucial to human lives and the environment," he elaborates.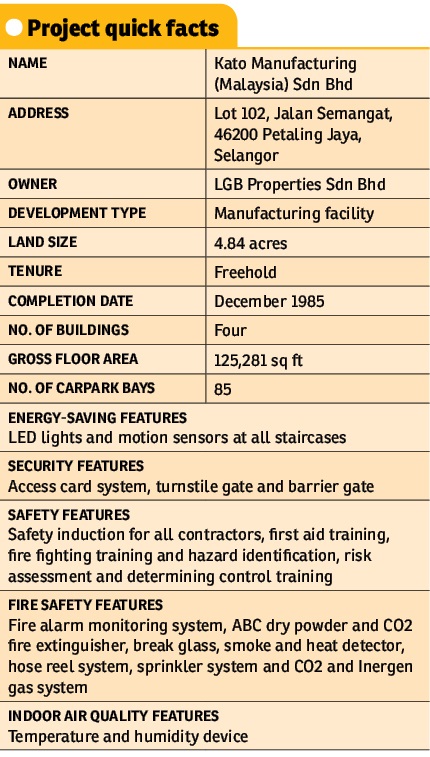 Fulfilling expectations
Low says the maintenance team has to comply with all of its client's requirements without any compromise. For example, every firefighting system including sprinklers and hose reels have to meet fire safety standards.
Kato's pursuit of perfection was truly an eye-opener for Henry Butcher. "This is a good opportunity for us to learn from them. In Malaysia, although we have many first class facilities, we still need a lot of improvements when it comes to maintenance. Furthermore, the facility maintenance segment has always been neglected as people don't pay much attention to it," he notes.
Nevertheless, Kato's Suzuki was pleasantly surprised that Henry Butcher's services have been up-to-par considering the fact that this is its first facility maintenance contract.
"We are very happy and I hope they will continue to deliver the same level of service going forward," he added.
The highlights of the Awards:
Housing and Local Government Minister Zuraida Kamaruddin on good property management:
Returning the shine to The Pearl
For an overview of the winners at the Awards: Tan Sri Jeffrey Cheah named Malaysia's Exemplary Leader of Sustainable Development 2019
For more information about the Awards night and the winners, click here.
This story first appeared in the EdgeProp.my pullout on April 26, 2019. You can access back issues here.