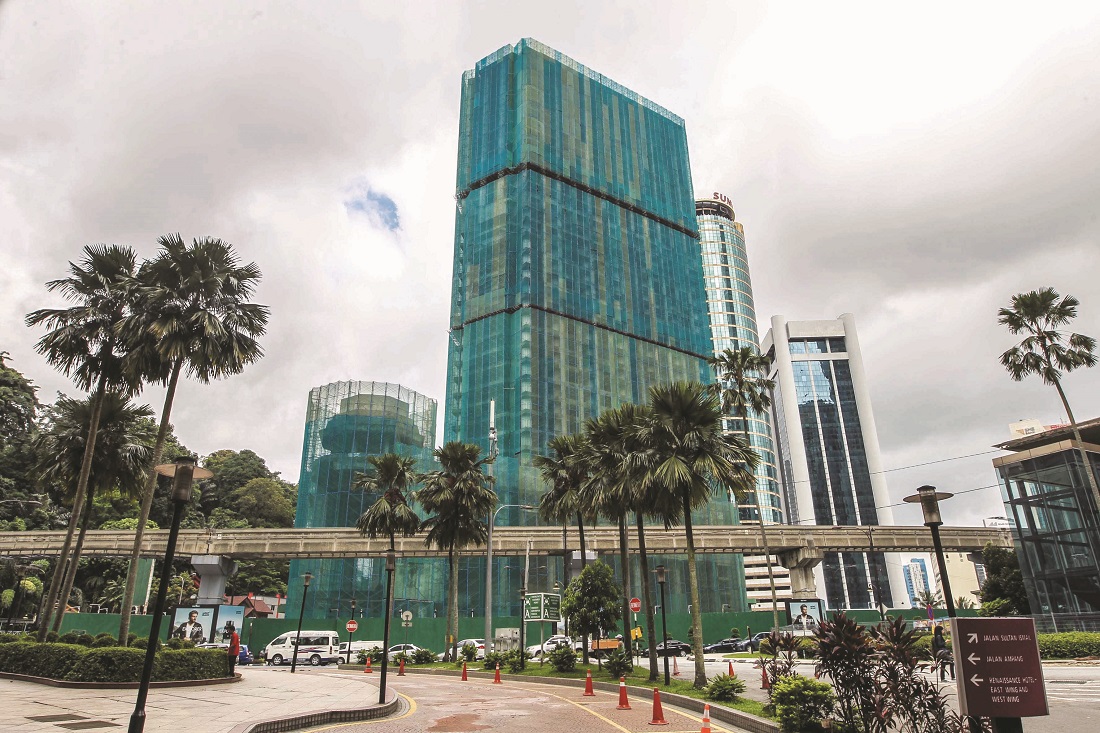 KUALA LUMPUR (June 15): DutaLand Bhd's long-stalled hotel project at the junction of Jalan Ampang and Jalan Sultan Ismail may be resurrected, The Edge Malaysia reported in its latest issue.
The weekly wrote that Duta Grand Hotels Sdn Bhd (a 78.39% subsidiary of DutaLand) made a fresh application to Dewan Bandaraya Kuala Lumpur (DBKL) in April this year to re-start the project.
The latest submission to DBKL will involve a building of 64 storeys with a 325-room luxury hotel occupying 13 floors, 29 floors of serviced apartments and 15 floors of office space. The original plan called for only a 52-storey building.
An abandoned project expert who spoke to the weekly said that "if the developer does not change the design, it may only need to check on the structural integrity".
He also added that if "there is a change in design, they may need to demolish [the existing structure]".
Construction of the existing structure is reported to have stopped on the 29th floor.
A valuer also told the business publication that the "estimated the value of the land in the area at around RM2,800 psf, which works out to RM343.84 million for the 122,000 sq ft freehold parcel".
DutaLand's annual report stated that the net book value of the land is RM335.11 million.
Meanwhile, Federal Territories Minister Khalid Abdul Samad said "that as a matter of policy, DBKL would want all abandoned projects to be revived if possible".
"They are interested in reviving the [hotel] project and we are encouraging them to do so," Khalid told the weekly.
The minister had earlier also said that another two "significant abandoned projects" in Kuala Lumpur are being resurrected.
Work on the abandoned Plaza Rakyat in Jalan Pudu begin soon while the Quill Group of Companies had started construction of Quill City Residences.
The Plaza Rakyat was a victim of the Asian financial crisis of 1997 while work on Quill City Residences was "deferred" in 2007.