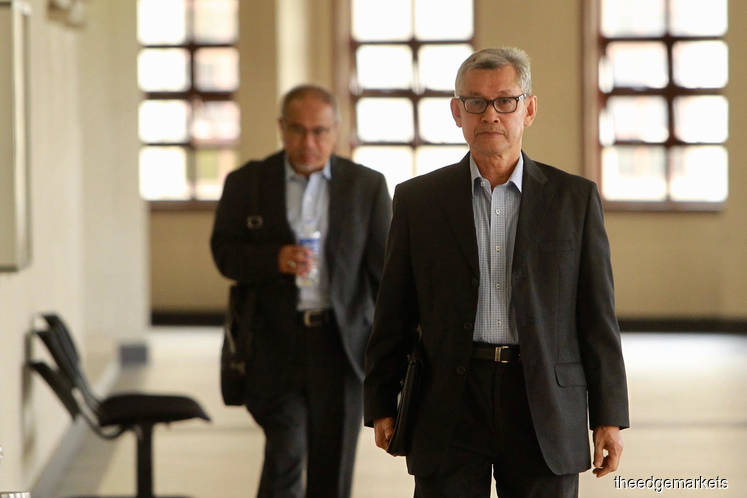 KUALA LUMPUR (July 9): A witness from the Ministry of Finance testified that he was asked to sign a letter on behalf of the ministry, ordering the Retirement Fund (Incorporated) (KWAP) to release a RM2 billion loan to SRC International Sdn Bhd months before a government guarantee was issued, as the company needed the funds urgently.
Retired Finance Ministry secretary (management, loan, capital market and actuarial) Datuk Maliami Hamad, the prosecution's 43rd witness, said SRC then asked for a second government guarantee in a letter dated Jan 31, 2012 for the second RM2 billion loan from the pension fund.
However, the loan was disbursed months before the government guarantee was given.
"I got to know the Cabinet approved the guarantee on February 8, 2012. I was asked to sign a letter on behalf of MoF to KWAP to release the funds, before the government guarantee letter was issued," Maliami added.
"At that time, the government guarantee was not prepared yet and a letter of guarantee dated March 11, 2012 was made, as SRC needed the funds immediately.
"This is the first time that an entity issuing the loan has to come give the funds first before the government guarantee is issued," he said, adding that the guarantee was only given on May 18, 2012.
Meanwhile, SRC also asked for an amendment to conditions on the loan given and as a result, MoF has to prepare a memorandum to amend the purpose by SRC asking for the loan from KWAP, Maliami said.
It was subsequently amended from investing in 'natural resources' to 'natural resources and working capital', he added.
Najib is faced with three counts of criminal breach of trust, three money laundering and one abuse of power of a total of RM42 million of SRC funds.
He is alleged to have received the funds of RM27 million and RM5 million on Dec 26, 2014, and another RM10 million on Feb 10, 2015.
The hearing before Justice Mohd Nazlan Mohd Ghazali continues today.