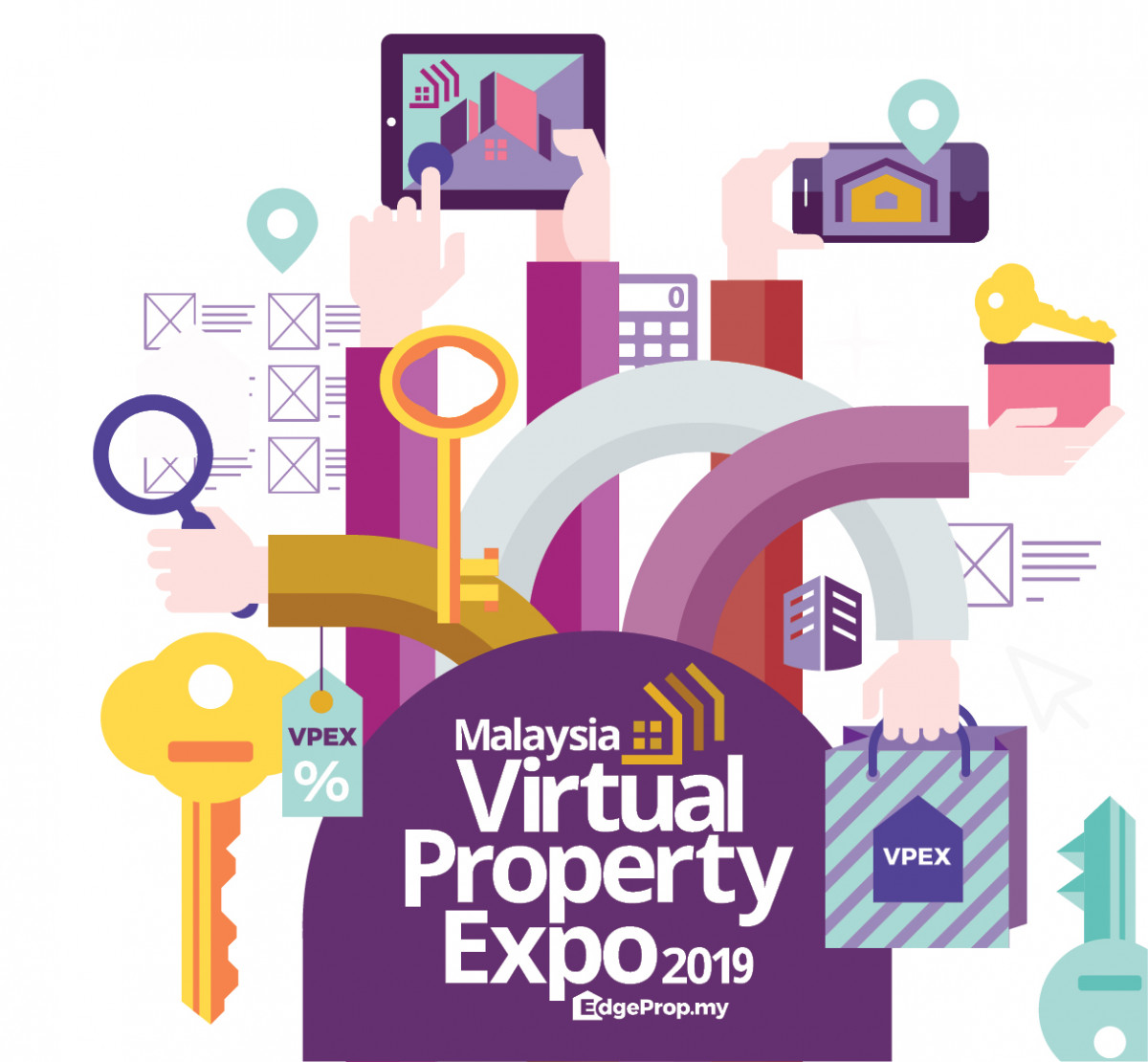 Malaysians are still interested and should continue to buy properties as long as the property meets their requirements — meeting lifestyle needs, at a good location and being reasonably-priced properties that they could afford.
Of course the old mantra of "location, location and location" still works, but buyers want far more today — quality yet affordable homes, lifestyle features with adequate built-up sizes as well as proximity to amenities and public transport.
Property developers have observed that homebuyers these days are concerned about the quality of their living environment and value sustainability.
Participating developers of the Malaysia Virtual Property Expo 2019 (VPEX 2019) that runs from July 19 to Aug 9, 2019 at vpex.edgeprop.my are offering exciting promotions for buyers during the VPEX period. The 10 developers include the top players in the country and they have carefully picked 18 projects that they feel meet buyers' requirements and needs today.
Read also
VPEX is back with great deals!
Confidence returning
Why you should have agreements for joint ownerships
Research online, buy offline

The developers are Berjaya Land Bhd, I&P Alam Impian Sdn Bhd, Matrix Concepts Holdings Bhd, Paramount Property, Platinum Victory Holdings Sdn Bhd, Rawang Lakes Sdn Bhd, Sime Darby Property, S P Setia Bhd, Tropicana Corp Bhd and Villamas Group.
The projects being sold during VPEX are located in prime or up-and-coming areas in the Klang Valley and Greater Kuala Lumpur including Seremban that have easy access to highways and are close to amenities.
The property developers believe that the market is gradually gaining momentum and is on its way to recovery — slowly but surely. The developer's role, they say, is to offer the right product at the right pricing to attract genuine homebuyers.
They also believe the collaboration between the government and the private sector to initiate the Home Ownership Campaign (HOC) which will run until the end of this year, providing stamp duty exemptions and price discounts, gives homebuyers even greater motivation to own a home.
During VPEX 2019, some participating developers are offering even more freebies to buyers of selected projects including zero down payments, referral reward discounts, rebates, flexible financing packages and gift vouchers.
Hence, industry players opine that now is as good a time as any to buy and own a property, especially first-time homebuyers.
Read on to find out more about the offers from the VPEX 2019 participating developers and their take on the Malaysian property market.
Check out properties now at vpex.edgeprop.my
Setia Eco Templer Sdn Bhd
Datuk Koe Peng Kang
Senior executive vice-president of S P Setia Bhd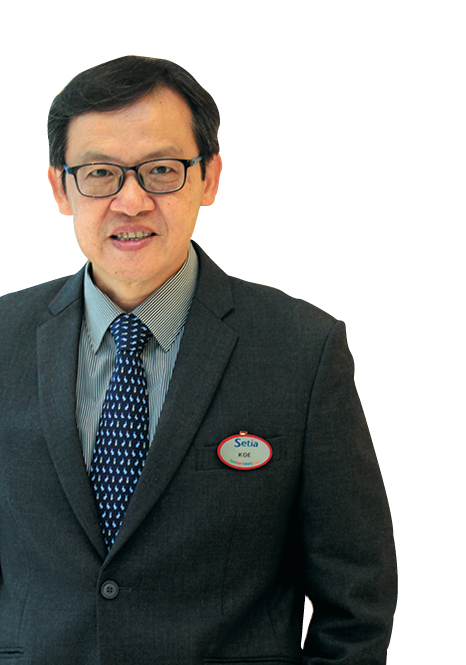 Market outlook
We are seeing a recovery in market sentiment. Recent sold-out launches of Setia Eco Glades' Reef of Tropic, Setia Safiro Phase 1 Rosario and Setia Mayuri Phase 1 semi-detached homes are proof that the market remains strong for products that match demand of the current market in terms of development concept, location and pricing.
On this note, our product diversity has been well received while demand for Setia products is still strong. Of course, the momentum is being complemented by our FlexKey rent-to-own homeownership solution and the government's HOC.
In the current market, unique development concepts such as our award-winning Eco Landscape concept, and the Live, Learn, Work, Play lifestyle are proven success in our consistency in delivery of quality products. In Setia, we have huge diversity of locations in major cities that we can tap into.
We believe now is the best time to buy a house. Currently, the government is actively encouraging homeownership, through incentives such as the HOC. This is coupled with campaigns such as our Setia Flex where we offer four different options of flexible financing, rewards and incentives that will fit the needs of different buyers. First-time homebuyers especially should take up this opportunity and buy their first house during this time.
Since last year, the industry has experienced a few changes with various incentives and schemes being introduced to the public. Both developers and the government have played their part in creating a more favourable environment for the people to own a home.
Hopefully, we'll get the banks to join in the effort by relaxing their lending regulations for first-time homebuyers. We also hope the government can relax the Malaysia My Second Home requirements to encourage foreign buyers to invest and stay in Malaysia.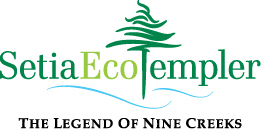 Participating projects
Amantara
The Balinese-inspired Amantara homes make up the latest phase of Setia Eco Templer in Rawang, Selangor. It consists of Samara link villas; Maya semidees; and Alila and Ayana bungalows. Prices range from RM1.065 million to RM4.024 million. The phase is slated for completion in 2021.
Alila and Ayana comprise only six bungalow units each. Alila has a built-up of 4,516 sq ft while Ayana is 4,335 sq ft. Both have standard land sizes of 75 ft by 85 ft.
Maya comprises 60 semidees with unit built-up sizes of 2,897 sq ft, while Samara features 62 linked villas with built-up size of 2,598 sq ft.
Perakanan Straits
Peranakan Straits, the second phase of Setia Eco Templer, offers link villas and semidee homes. Though there are four different designs available, they all share Peranakan design features.
The link villas are called Azula and Ophelia. There are 54 Azula units with built-up sizes of 2,292 sq ft while the 40 Ophelia units come in standard built-up size of 2,477 sq ft.
Meanwhile, there are 34 Emeria and 40 Elia semidee homes. Emeria has a built-up size of 2,797 sq ft while Elia has a built-up of 2,781 sq ft.
Prices start from RM888,000 to RM1.507 million. The phase is slated for completion in 2020.
The Grove @ Templer
The Grove @ Templer is the commercial hub of Setia Eco Templer. The 5-in-1 commercial hub consists of 40 exclusive 2- and 3-storey shoplots with built-ups starting from 2,996 sq ft to 7,262 sq ft. Prices start from RM1.8 million.
The Grove @ Templer fronts main road Jalan Rawang and offers excellent visibility in the high traffic area. There are also ample parking bays and an extended external walkway.
The shoplots offer versatile layouts, high ceilings and sophisticated glass facades, making it ideal for a diverse range of businesses such as F&B outlets, showrooms, clinics, salons, laundromats, banks, boutiques and many more. The project will be completed next year.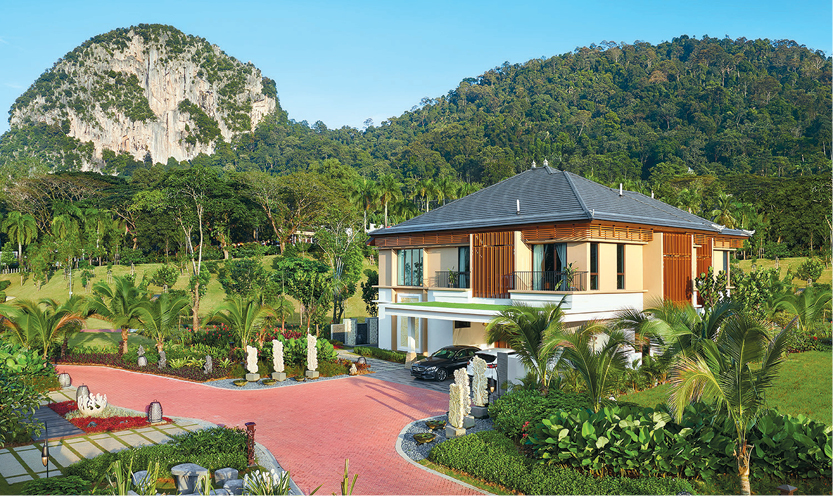 Offers during VPEX
Purchasers get to enjoy up to 10% rebates and RM50,000 cashback. (Terms and conditions apply).
Berjaya Land Bhd
Tan Tee Ming
Senior general manager property marketing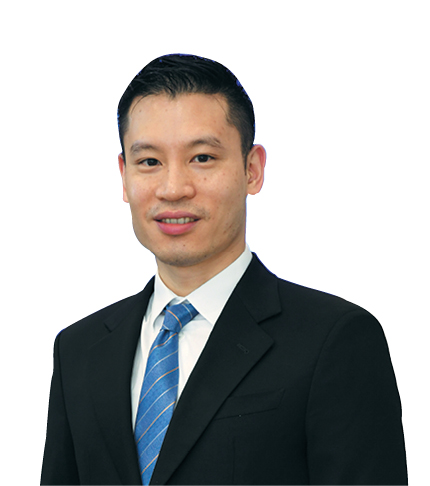 Market outlook
The current market is a buyers' market offering homebuyers many options. According to an analysis by property consultant Rahim & Co, housing prices recorded a general drop over 2015-2018 with only selected developments seeing positive growth in compounded annual growth rate.
Over in Kuala Lumpur city centre, the generally soft property market took a toll on housing prices as many serviced apartments and condominiums saw their average transaction prices drop.
However, over in Bukit Jalil, Selangor, the analysis revealed that prices are holding up. The key factors that we observed from the continuous growth spurt in Bukit Jalil despite the general market slowdown is that the area is driven by owner-occupiers and inheritance (generational investments).
As the market continues to evolve, the next generation of homeowners are seeking homes that suit their desired lifestyle, hence lifestyle developments that offer conveniences for growing families such as connectivity, education, leisure, healthcare and retail amenities within close proximity are the most desirable. Having a grocer and F&B outlets a stone's throw away would definitely win the hearts of homebuyers.
We believe that this is the best time for people to buy their dream home as many developers are offering financial schemes to aid first-time homebuyers. It is during this soft market that one will be able to find the best prices and deals.

Participating project
The Tropika @ Bukit Jalil
Strategically located in Bukit Jalil, The Tropika features 868 units spread across four towers. Unit built-ups range from 732 sq ft to 1,318 sq ft with only five to seven units per floor.
The 6.5-acre freehold project is nestled amidst the greenery of Bukit Jalil Recreational Park. Among the towers lies a full-fledged 2.9-acre deck with 68 facilities including an infinity pool, zen garden, boxing ring and many more.
One of the deck's unique features is its biophilic design similar to the pattern created by some tree species where the crowns of the fully stocked trees do not touch each other, forming a canopy with channel-like gaps.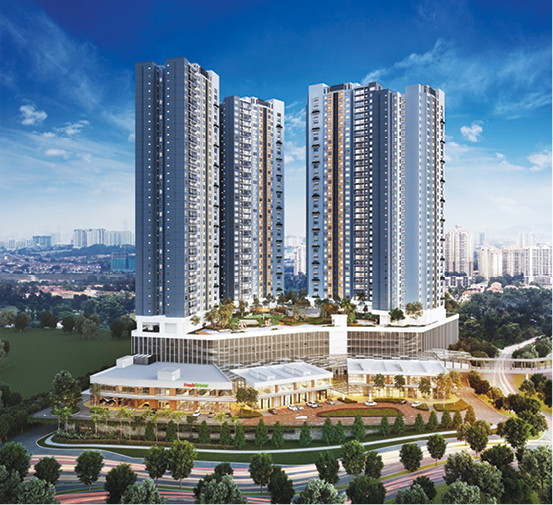 The Tropika is easily accessible via major highways such as the Damansara-Puchong Expressway, Puchong-Sungai Besi Highway, Shah Alam Expressway, Maju Expressway and New Pantai Expressway and is well-connected by public transportation, including the Rapid KL bus and light rail transit services.
The project is also located close to educational institutions such as SJKC Lai Meng, the International Medical University and Asia Pacific University, as well as sports and recreational facilities such as the Bukit Jalil Sports Complex.
Offers during VPEX
The "Own a Home" Easy Ownership Campaign by Berjaya Land features a low down-payment and an easy entry booking fee of RM1,000.
Buyers can enjoy up to 18 months of interest-free credit card instalments and free Memorandum of Transfer, sale and purchase agreement and loan legal fees while selected homebuyers may also receive a free holiday package (terms and conditions apply).
Platinum Victory
Gan Yee Hin
Group executive director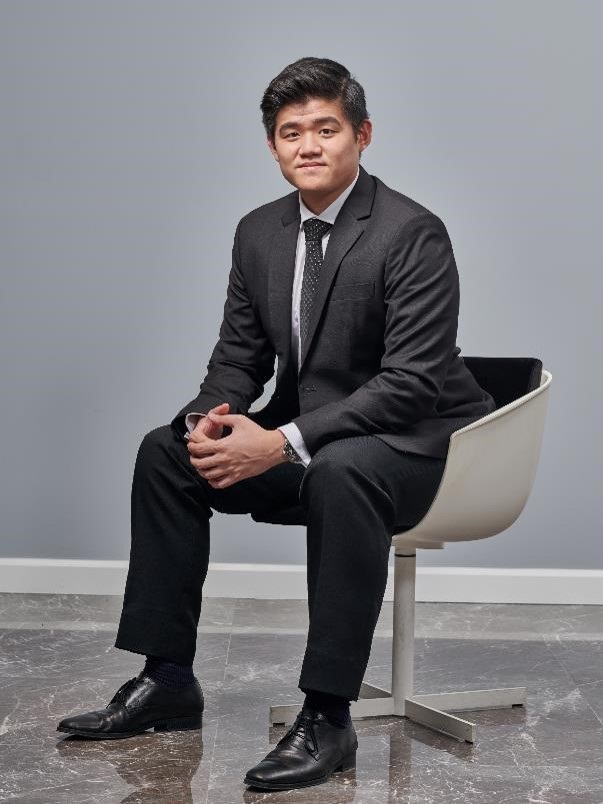 Market outlook
As a property developer, we need to be optimistic, no matter what the market conditions are. The current market outlook seems positive, boosted by the government's various initiatives to encourage homeownership, for instance, the Home Ownership Campaign (HOC), which has been extended to the end of 2019.
This year is probably one of the better years to buy property especially with the extended HOC — you can save some money in stamp duty exemption on instruments of transfer and loan agreements.
I believe housing demand will always be there as having a shelter is a necessity. However, types of property that will do well depend on the locality and buyers' affordability.
We at Platinum Victory have been developing high-rise buildings in prime areas which are competitively priced according to market needs. This will somehow bring us through.
There isn't any specific rules of best timing or worst timing to purchase a property, so long you have the need and can afford to buy. Having said that, you have to select carefully based on what best suits your needs and the reputation of the developer.

Participating projects
Platinum Arena
Platinum Arena is a sports-themed serviced apartment and commercial project located adjacent to the Sports Arena Sentosa in Old Klang Road, Kuala Lumpur.
The 2.9-acre development offers 728 units of serviced apartments housed in two 36-storey blocks; and 36 shopoffices housed within two floors. Built-ups of the serviced apartment units range between 650 sq ft and 1,008 sq ft and are expected to be completed in 2022.
Platinum Arena will offer facilities such as an indoor sports hall with a basketball court, swimming pool, gymnasium, playground, reading room, yoga deck, canopy walk, jogging track, viewing deck and a sky lounge.
Future residents could enjoy easy access to Petaling Jaya and Kuala Lumpur city centre. Various amenities are available nearby including a wide of range of F&B choices in Old Klang Road and Kuchai Lama as well as shopping malls such as Mid Valley Megamall, Sunway Pyramid and NuSentral.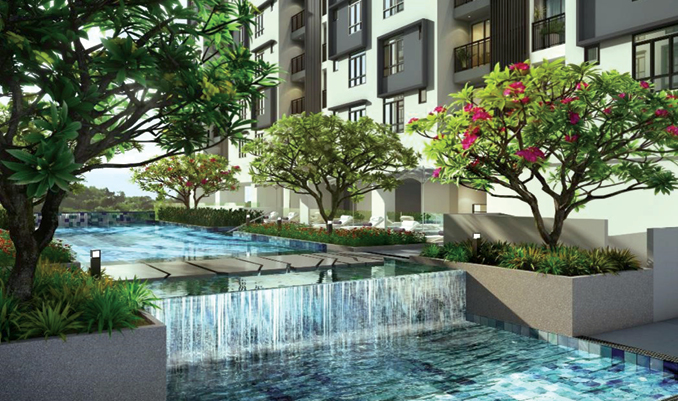 PV9
PV9 is Platinum Victory's second transit-oriented development. Located in Taman Melati, Setapak, Kuala Lumpur, the 5.6-acre high-rise residential development located adjacent to Tunku Abdul Rahman University College and Taman Melati LRT Station is slated for completion by 2022.
The development comprises two blocks of condominiums and one block of affordable housing under the name of Vista Wirajaya 2 which was sold out during its launch in January 2019.
PV9 is easily accessible via highways such as the Middle Ring Road 2, DUKE Highway and Tun Abdul Razak Link.
Unit built-ups range between 1,000 sq ft and 1,300 sq ft. Facilities include playground, basketball court, gazebo park, barbecue pits, swimming pool, gymnasium, games room and sky garden.
Offers during VPEX
Platinum Arena or PV9 buyers will enjoy 100% stamp duty exemption on the instrument of transfer and loan agreement which are available under HOC.
Besides, purchasers under Platinum Victory Loyalty Program could enjoy a 1% discount when they buy a unit in these two developments.
The company also offers a Referral Reward Program which will give 1% Cash Reward (terms and conditions apply) for existing Platinum Victory purchasers who successfully introduce another new purchaser to buy a unit in PV9.
Sime Darby Property Bhd
Datuk Wan Hashimi Albakri Wan Ahmad Amin Jaffri
Acting group CEO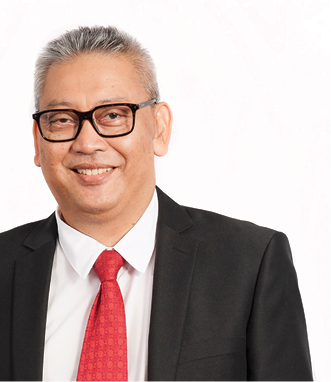 Market outlook
The property market is expected to take more time to adjust and it is important for both the public and private sectors to help stimulate recovery.
Timely public policies such as the National Housing Policy targeted at resolving the mismatch of supply and demand provide the industry with much-needed support. This gives Sime Darby Property the confidence to meet our sales target for 2019 and so far, we are on the right track.
We are seeing strong demand for affordable to medium price range landed residential products, especially in the Klang Valley. Our first product under our Affordable Collection, Elsa, recorded a 100% take-up on its launch day with 165 units sold.
People should take advantage of the Home Ownership Campaign (HOC) 2019 which has been extended to December this year as they will get to enjoy the limited-time benefits offered by the campaign. There is no better time to own a property.
As a property developer, we play our part to help the public own their dream homes by initiating Spotlight 8. The new campaign features a series of weekend super deals and new launches across eight strategic locations in Greater Klang Valley and Johor from July 13 until Sept 29, 2019.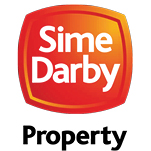 Participating project
Reesia at Elmina Gardens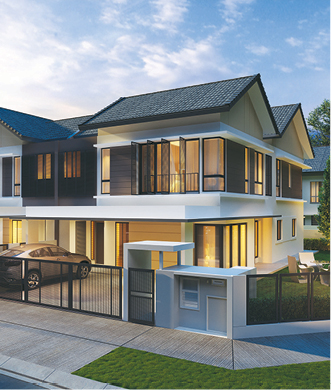 Reesia features 90 units of double-storey semidee homes with spacious layouts of between 3,243 sq ft and 4,249 sq ft located in the exclusive Elmina Gardens neighbourhood in the City of Elmina. The homes provide ample space for upgrading families, luxurious features and fittings for one's comfort, and security for peace of mind, all within a prime address in Shah Alam.
The uniquely-designed semidees have an opposing or asymmetrical facade to create a bungalow-like frontage. On top of that, the units also offer flexibility for its residents with convertible and flexible spaces via an open-plan layout on the ground floor, a first-floor family living area, and a study room which can be converted into a bedroom if needed.
Offers during VPEX
Sime Darby Property is offering an 8% rebate, promotions under the HOC and a bumiputra discount for buyers of Reesia.
Matrix Concepts Holdings Bhd
Lim Kok Yee
Chief sales and marketing officer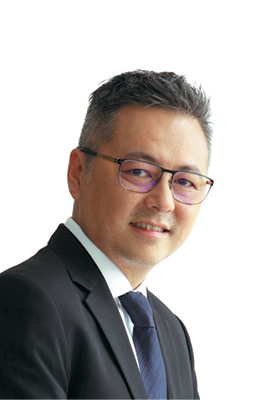 Market outlook
There are some improvements in the property market due to the government's initiatives such as the HOC 2019 as well as lower interest rates offered by banks. The market will pick up as long as we offer the right product at the right location.
People should buy properties now, as prices will get higher and a property will always be an asset in the long run.
Most overhang properties are high-rises located in three major urban areas/cities — the Klang Valley, Johor Bahru and Penang. Therefore, we believe the focus now will be on the suburbs such as Seremban, Kajang, Semenyih, Sungai Buloh, Rawang and so on, where people could buy landed homes at an affordable price.
We hope to see industry players work together to complement each other in their development planning to create a better place to live for future generations.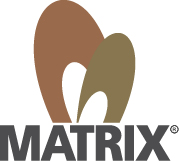 Participating project
Cadena II @ Ara Sendayan
Nestled within the Bandar Sri Sendayan township, Ara Sendayan, is a 194-acre hilltop enclave located just minutes from Seremban town in Negeri Sembilan.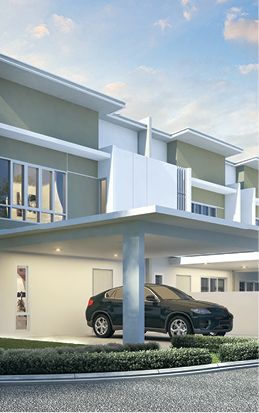 Cadena II @ Ara Sendayan offers 85 units of double-storey terraced houses that come with a built-up of at least 2,584 sq ft on a lot size of 22 ft by 75 ft. Prices range from RM698,888 to RM1,281,578.
This collection of contemporary residences provide residents with the best of Ara Sendayan's hilltop locale while remaining within easy reach of conveniences, amenities, facilities and other daily essentials. The guarded neighbourhood is enlivened with tree-lined pathways, pockets of greenery, and tranquil lakeside views.
Rawang Lakes Sdn Bhd
Lee Kok Wah
Group property development/management services director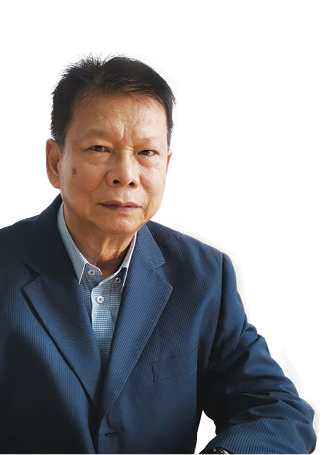 Market outlook
The market has been mixed and middle to high-end products have been severely affected.
However, the affordable range of properties will still be able to garner sufficient interest due to demand for such properties from the middle-income group, which comprises about 60% of the population.
With the right product, right package and reasonable pricing, we believe there is still sizeable demand for landed homes. We are confident about our developments as our prices are within the affordable range. Furthermore our designs are contemporary, practical and functional with exceptional quality.
Affordability has been an issue over the past few years for houses within the Klang Valley. Undeniably, properties in urban areas have gone beyond the reach of buyers.
However, properties with good accessibility and transportation facilities have now moved to the fringes, commanding a lower and more affordable price. We believe that the size and price should go hand-in-hand. Over the years, we envisage that the demand for our products will continue to rise and enjoy good capital appreciation in the future.
We strongly believe that investment in properties is one of the pillars of security and old age.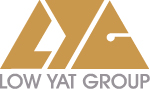 Participating project
Acacia Park
Acacia Park is crafted as a nature-inspired enclave of peace and quiet. Following the overwhelming response towards Phase 1, 2 and 3 which were fully sold, the company has unveiled Phase 4A with 117 units of double-storey terraced homes that come with spacious built-ups ranging between 1,892 sq ft and 2,585 sq ft, priced from RM561,170.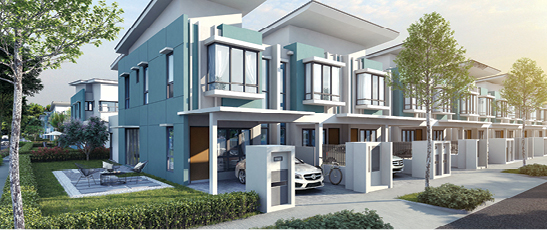 The project is located in the booming township of Bandar Tasik Puteri, Rawang, which comprises primarily residential, commercial and recreational developments. The township is designed with perimeter fencing,
CCTVs at strategic locations, guard patrol and security guard house. Acacia Park is well-connected with major highways such as the LATAR Expressway, Guthrie Corridor Expressway and North-South Expressway.
Offers during VPEX
Besides stamp duty exemption on the memorandum of transfer, there will be zero down payment schemes and free legal fees on Sale and Purchase and loan agreements.
Tropicana Corporation Bhd
Tan Sri Tan Chee Sing
Group executive vice chairman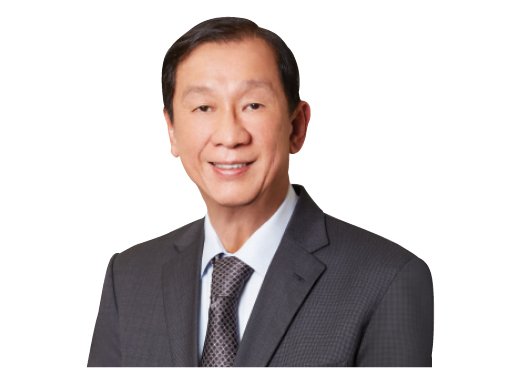 Market outlook
Despite global and regional headwinds, we are very positive about the outlook of Malaysia's property sector. We believe we are moving in the right direction as we gear towards a more buoyant property market in the second half of 2019 and beyond, given the clear signs that property prices at strategic locations have remained stable, innovative market offerings are being introduced while more transparent policies to encourage homeownership have been initiated.
Furthermore, given the current market environment and consumer spending habits, we believe that there will always be demand for attractively priced properties in prime locations with accessibility to good amenities.
We anticipate the growth of more diverse, quality architectural designs in line with changing lifestyle needs and aspirations of communities of the future. This would mean more mixed-used developments, neo-traditional designs and neighbourhoods which integrate homes, commercial centres and are close to amenities and services.
We also see the younger generation favouring value-added properties such as lifestyle properties equipped with great facilities, amenities, security, accessibility and connectivity.
Against this backdrop, we will capitalise on our strong pipeline of projects and strategically-located townships, including two residential phases at Tropicana Aman, Kota Kemuning; a mixed development comprising retail lots and serviced apart-ments at Tropicana Metropark, Subang Jaya; a new phase of serviced apartments and SoFos at Tropicana Gardens, Tropicana Indah; Phase 2 of Ayera Residences, Danga Cove in Iskandar Malaysia; as well as condominiums at Jalan Harapan, Petaling Jaya. We will also be launching our maiden development in Genting in the fourth quarter of 2019.
It is important that consumers have access to the right information in order to make informed choices when buying a home. First-time homebuyers should always consider their financial position so they do not end up being overly burdened for the next few decades.
We expect property prices at strategic locations to remain stable, backed by the introduction of more innovative deals to consumers. The government has also introduced a wide array of initiatives to invigorate the property market such as the exemptions of stamp duty and a wide range of benefits for first-time homebuyers. Banks are also expected to relax their lending guidelines.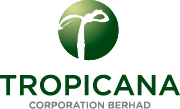 Participating projects
Tropicana Metropark, Subang Jaya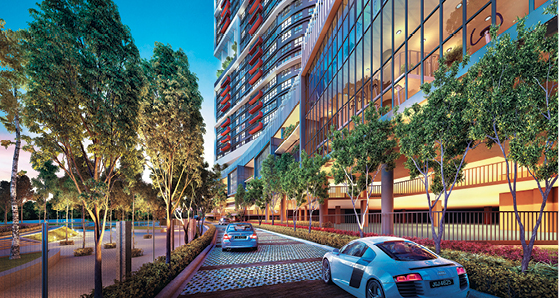 The 88-acre freehold Tropicana Metropark mixed integrated development with a direct link from the Federal Highway consists of high-rise residences priced from as low as RM508,000, commercial phases, a nine-acre central park and the GEMS International School.
Tropicana Gardens, Kota Damansara
Tropicana Gardens is a transit-oriented mixed integrated development a stone's throw away from the Surian MRT Station. It consists of residential towers, an office tower and a one million sq ft shopping mall. The residential units are priced from RM650,000.
Tropicana Heights, Kajang
The 199-acre freehold Tropicana Heights township in Kajang offers landed homes, a two-acre recreational hub, a market square and a 16-acre central park. Park villas, link villas and semidees in the township are going for RM856,000, RM1.06 million and RM2.1 million, respectively.
Tropicana Aman, Kota Kemuning
The 863-acre Tropicana Aman is an integrated township development inclusive of an 85-acre central park, a five-acre recreational hub, the Tenby International School and residential as well as commercial phases.
Buyers can choose from the apartments that are priced from RM440,000, or the landed homes that are selling from RM1.4 million. Meanwhile, the shoplot prices start from RM1.6 million.
Offers during VPEX
Tropicana will be offering home financing perks for buyers which include 0% downpayment and 0% interest plans, free legal fees for sale and purchase agreement (SPA) and loan documents, and stamp duty exemption on the memorandum of transfer and loan agreement.
Villamas Group
Gan Teck Seong
CEO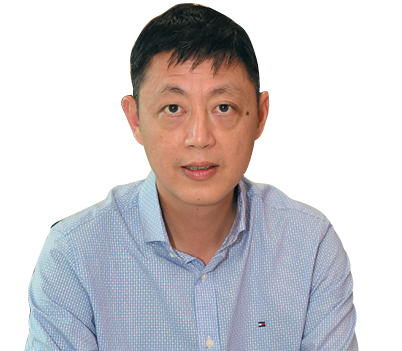 Market outlook
I do believe that the government is always looking at ways to lift the quality of life of Malaysians. Developers too are always on the lookout for land to do the same and transit-oriented developments (TODs) are definitely the way forward.
The aim is to have vibrant interactions within a community and create countless, endearing moments, while providing a seamless transition between buyers and developer — from purchase point to managing their property, one that is hassle-free and productive.
One has to keep abreast with the latest market trends and homebuyers' needs. It is all about creating value by providing synergy in the whole development where you have a number of different components under one roof such as residences, mall, office tower and entertainment that can benefit the people who live within the development's radius, where they can gather, where they can work, where they can enjoy ample facilities or amenities.
I see the current market as a buyers' market. People always look at products that offer relatively easy entry. First on their minds will be to buy affordably-priced homes that do not compromise on quality. But don't forget we have to look at the definition of affordable housing and whether affordable housing could actually be coined based on a price tag. What is affordable housing in today's Malaysia? It can't always be about profit. We as developers need to look at the needs and wants of the people.

Participating project
META_residence @ meta_city
Located in Seri Kembangan, Selangor, meta_city will be the first of its kind, an integrated lifestyle-driven mixed development in the area consisting of SoHos, serviced apartments, branded suites, an iconic corporate office tower, a lifestyle mall and an international branded hotel.
META_residence comprises three product types. Tower A will feature the META_LUX SOHO which merges luxury with urban functionality within a single layout.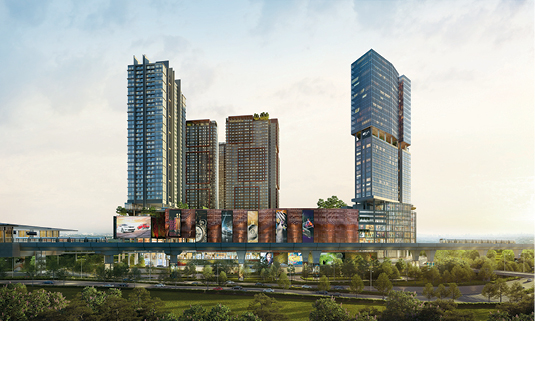 Another element of Tower A will be the META_LUX Serviced Residences that provides the new generation of young families and executives with chic designs that mirror a hotel lifestyle while allowing the freedom for individual expression. There are a total of 990 serviced residences in Tower A with built-ups ranging from 450 sq ft to 864 sq ft. Prices start from RM300,000.
Tower B, which comprises of serviced apartments is called META_BLIZ. It comes in many layout choices for multi-generational living.
This TOD has the Mass Rapid Transit Line 2 at its doorstep while major highways easily connect the project to the rest of the Klang Valley.
Offers during VPEX
There will be early bird rebates, HOC 2019 stamp duty waiver and subsidy on the SPA legal fees. Purchasers also can have their units come partially furnished.
Paramount Property
Beh Chun Chong
CEO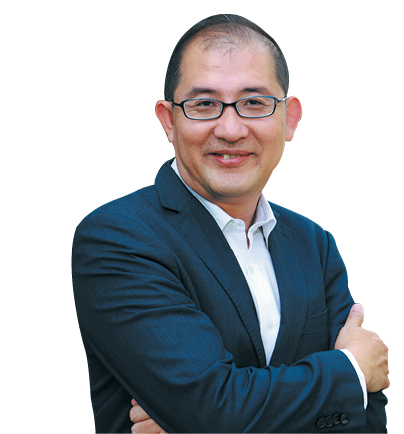 Market outlook
Generally, the market outlook is on the upturn, thanks to the government's efforts with the Home Ownership Campaign (HOC), which has recently been extended until year-end, as well as the easing of home financing regulations.
Paramount Property has seen positive movements of our properties particularly at Utropolis Glenmarie and Sejati Residences in Cyberjaya, Greenwoods at Salak Perdana in
Sepang, ATWATER in Petaling Jaya and Sekitar26 Enterprise in Shah Alam.
Our booking drop-out rates have also been reduced by around 5%.
Fundamentals for homebuyers include the reputation of the developer, the location and amenities.
There is really no one size that fits all because different products are needed to meet the demand in different areas.
For instance, we find that bigger units at our Berkeley Uptown Klang development are more sellable. This is because the market comprises upgraders as well as older people looking to move from their landed properties into a more secure and convenient environment. In contrast, smaller units at Utropolis Batu Kawan, Penang are in greater demand by young homebuyers who are looking to buy their first homes.
We find that the market is doing well in areas that draw in industries and jobs. For instance, our first phase of Utropolis Batu Kawan has been completely sold out, while the second phase is already 80% sold. This is primarily due to the lure of work opportunities in Batu Kawan which has all the elements — industrial, retail, commercial, educational and residential, to become a self-sustaining city in Penang.
People ordinarily shun property purchases when the market is down but it is during such a downturn where good investment opportunities abound. So long as you can find a property that fits your objective, just commit and buy it. There will always be better deals, but good locations are hard to come by. Hence, if you get a good deal, take it.

Participating projects
Berkeley Uptown
Berkeley Uptown is Paramount Property's newest mixed-use development located along Jalan Goh Hock Huat in the centre of Klang town.
Currently, its serviced apartments are open for sale with built-ups ranging from 859 sq ft to 1,588 sq ft and priced from RM417,100. There is also a block of affordable apartments for sale with built-up of 551 sq ft and priced from RM270,000.
Designed with 'rejuvenation' in mind, Berkeley Uptown is set to add vibrancy into the old-world charm of Klang town with its commercial and residential elements as well as an educational institution.
Berkeley Uptown will introduce modern living with facilities for the young and old alike. It will be conveniently located close to Sri KDU International School as well as other schools, shopping malls, medical centres and other conveniences. The commercial component, on the other hand, is in a mature, established and practical location, which is central to all in Klang. This project is also part of the HOC 2019 campaign.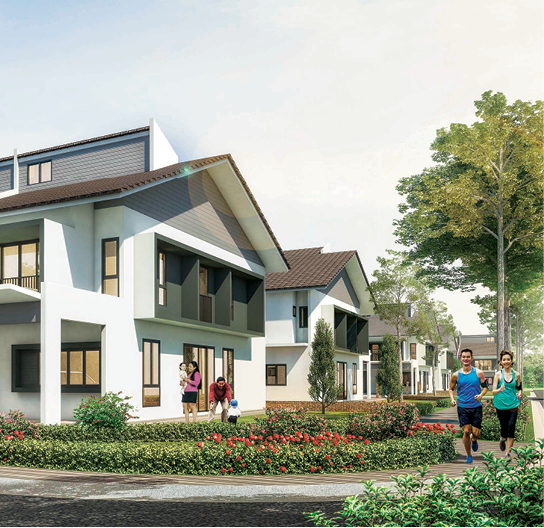 Greenwoods
Nestled within 237 acres of lush green land, Greenwoods in Salak Perdana offers beautiful homes complemented by wide open spaces, tranquil parks and recreational facilities. Within this alluring township is Greenwoods Keranji 2 double-storey terraced houses (20 ft x 70 ft) set in a serene environment with family-oriented facilities.
Greenwoods is strategically located at the north of Bandar Baru Salak Tinggi. One can reach here via the North-South Expressway, Maju Expressway and North-South Expressway Central Link. The development is within close proximity to hypermarkets, malls, education institutions, medical centres, civil services and mosques.
The units have built-ups ranging from 1,965 sq ft to 2,320 sq ft while prices are from RM535,000 onwards.
Offers during VPEX
Aside from being a part of the HOC 2019 campaign, free Panasonic vouchers are up for grabs if you buy Greenwoods houses during the VPEX 2019 period.
I&P Alam Impian Sdn Bhd​
Datuk Zaini Yusoff
Divisional general manager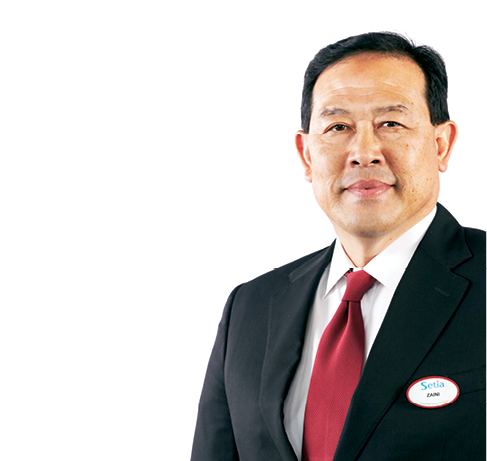 Market outlook
At the macro level, the market outlook remains price-sensitive and properties in good locations built by reputable developers will continue to enjoy good demand.
Generally, property buyers prefer landed properties in locations with growth potential that are also reasonably priced.
The market will continue to grow, albeit at a slower pace, while property purchasers should take advantage of the current buyers' market to purchase reasonably priced quality properties as their homes or as investments.
For first-time homebuyers, this is the right time to purchase as the market is full of choices and developers are giving a lot of good offers to encourage homeownership.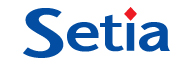 Participating projects
Althea @ Alam Impian
Althea is the latest collection of double-storey semidee homes at Alam Impian, Shah Alam, offering exclusive 32 units which incorporate a modern contemporary architectural design.
Buyers will have three built-up choices of 3,384 sq ft, 3,580 sq ft and 3,425 sq ft, with selling prices ranging from RM1,934,800 to RM2,318,800.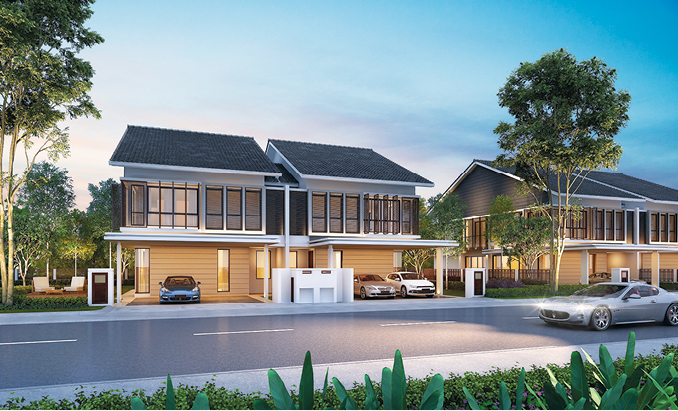 The semidees come with an open-layout concept, allowing its residents to customise their own living, dining and kitchen areas. The large living area with high ceiling provides a welcoming feel to its owner.
The centralised recreational area within the community allows the residents to enjoy spectacular views of generous open spaces.
Temasya 8 Business Suites
Temasya 8 Business Suites at Temasya Glenmarie, Shah Alam, paves the way for business owners to grow their businesses and uplift their corporate image in the industry.
Located strategically between Subang Jaya and Shah Alam and only minutes away from the Glenmarie Light Rapid Transit (LRT) station and the upcoming LRT line 3, Temasya 8 offers a ready population of work force plus various amenities that are conducive for business.
There are 104 units of business suites available in three blocks with built-up sizes ranging between 936 sq ft and 1,324 sq ft.
Offers during VPEX
For purchases of Temasya 8 Business Suites, buyers get 15% rebate and 10% Setia Flex rebate. For Althea buyers during VPEX, special offers include smart home features, 7% bumi rebate, 8% normal rebate, 3% additional rebate and 2% Setia Flex rebate. Purchasers of both projects can also participate in the company's lucky draw activity - Raya Lucky Uncang, which will end on July 31, 2019.
This story first appeared in the EdgeProp.my pullout on July 19, 2019. You can access back issues here.