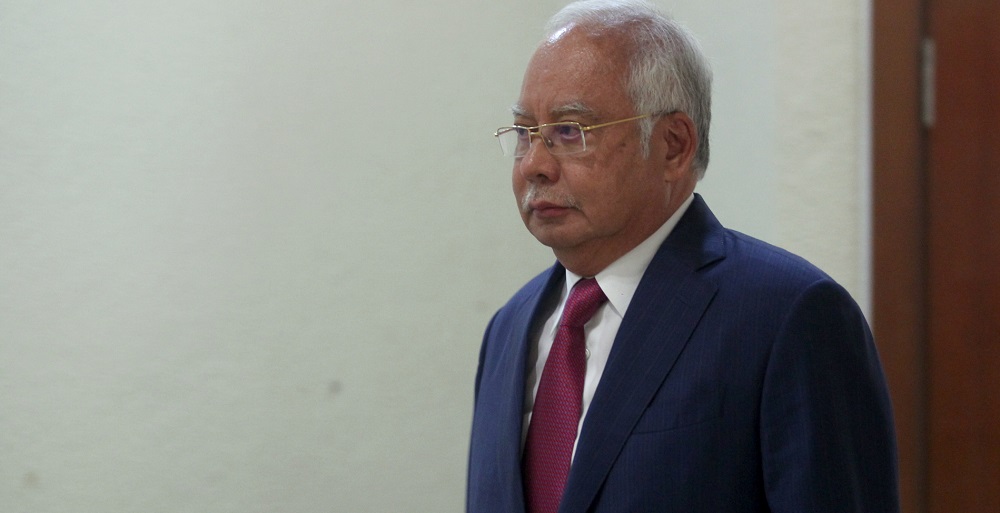 KUALA LUMPUR (July 25): The Government will file an application to obtain a summary judgement against former prime minister Datuk Seri Najib Razak regarding the alleged RM1.69 billion in taxes owed by him to the Inland Revenue Board (IRB).
A summary judgment is a decision made on the basis of statements and evidence presented in legal pleadings and documents filed, without a trial or calling of witnesses.
This was informed by Najib's lawyer Muhammad Farhan Muhammad Shafee after the case came up before High Court deputy registrar Nurliana Ismail today.
According to Muhammad Farhan, senior federal counsel Mazlan Alias, who appeared on behalf of the Government, has indicated to the High Court today that the Pakatan Harapan Government will file the application for a summary judgement.
Muhammad Farhan said this in spite of an appeal on the tax assessment submitted by his client to the IRB.
"This is an unfortunate case of pay now talk later, except pay now is to the tune of RM1.69 billion which will effectively bankrupt my client and disqualify him as an MP.

"Hence, (that is) why we are filing for a stay of proceedings of this matter pending the resolution of the assessment," he said.
Muhammad Farhan said the defence team had been instructed by Najib to file a stay of proceedings in the High Court, pending the outcome of the appeal on the tax assessment.
The High Court has ordered Najib to file the statement of defence by Aug 12 and fixed the case for further case management on Aug 30, Muhammad Farhan said.
The Government, through the IRB, filed the claim against Najib after he failed to respond to the IRB's initial inquiry regarding additional tax assessments of RM1.47 billion in March this year, resulting in the total tax bill rising 10% or RM147 million in April, followed by a compounded 5% or RM80 million increase in May.
Najib was named the sole defendant in the writ of summons filed on June 25.
The Edge Financial Daily first broke the news on April 1 that the IRB had slapped Najib with an extra tax bill for the assessment years of 2011 to 2017 amounting to about RM1.5 billion.
On July 5, the daily wrote that the additional tax bill had risen to RM1.69 billion, citing court documents sighted.