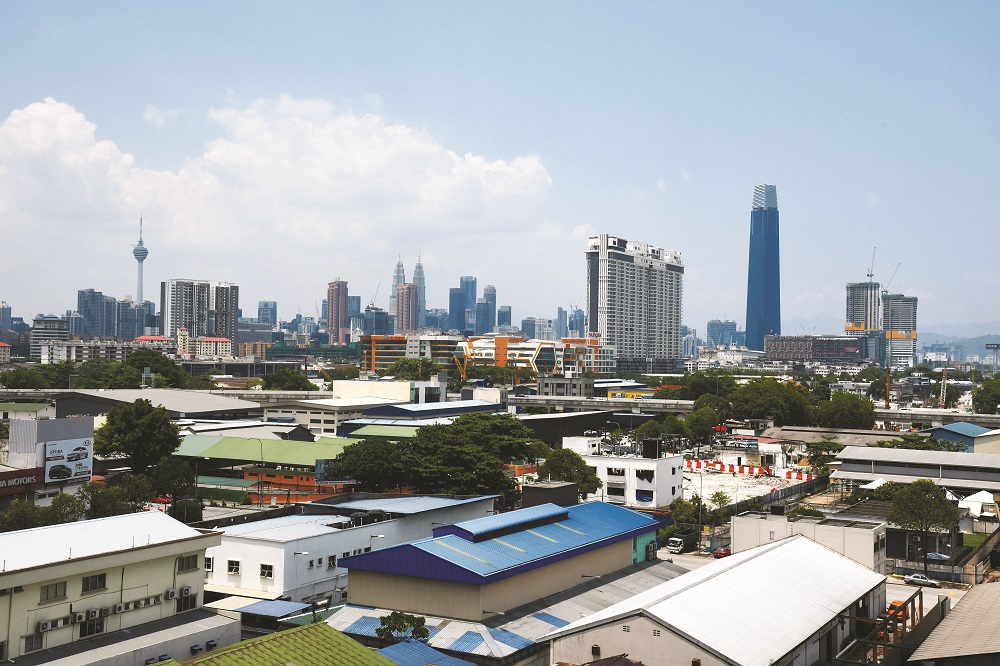 The Jalan Chan Sow Lin area is one of the oldest industrial areas in Kuala Lumpur. It was established over a century ago in the late 1900s.
Named after the late tin tycoon Chan Sow Lin, the area is home to many old and established manufacturing factories, warehouses and car service centres.
However, new developments can be seen popping up in this place over the past few years, including Mah Sing Group Bhd's Southgate Commercial Centre, The Trax mixed development by Utusan Melayu (Malaysia) Bhd and One Residences serviced apartment by Akisama Group. More developments are on the way, including a 66-storey skyscraper.
Read also
Food gems in Chan Sow Lin
On top of that, a mass rapid transit (MRT) station constructed at Jalan Chan Sow Lin will be completed in three years' time. This MRT station will be connected to the existing light rail transit (LRT) Ampang line and sandwiched between the Tun Razak Exchange (TRX) station and Bandar Malaysia North station.
It is one of the 35 stations along the Sungai Buloh-Serdang-Putrajaya (SSP) MRT line, which is expected to become fully operational by July 2022. The second MRT line in the Klang Valley will connect Sungai Buloh and Putrajaya by running through 37 stations to form a 52.2 km alignment.
It looks like Chan Sow Lin's gentrification is finally taking shape. But for homebuyers and property investors, should it be included in their watch list? What would the future of this shabby industrial spot look like in the years to come?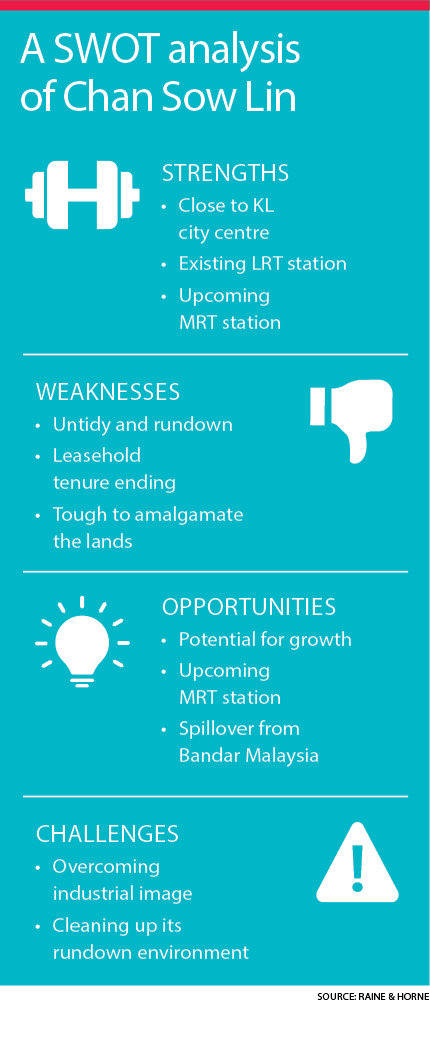 Becoming a popular location
Nawawi Tie Leung Sdn Bhd managing director Eddy Wong tells EdgeProp.my that the transformation of the Chan Sow Lin area, with the development of commercial and residential properties there, will make the area more popular in future.
"These developments are expected to improve the appeal of Chan Sow Lin. Its transformation with the development of commercial and residential properties will turn this area into another popular location for property buyers due to its proximity to KL city centre, what more with its improved connectivity and easy access to highways," he says.
Raine & Horne International Zaki + Partners Sdn Bhd associate director James Tan says that most of the lands in Chan Sow Lin are leasehold industrial lands with only pockets of freehold lands.
"A lot of the lands are industrial but some have been converted to commercial-title," he says, adding that there are three mid- to high-end projects in the area.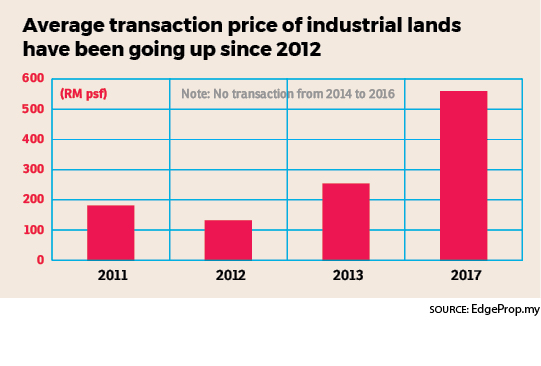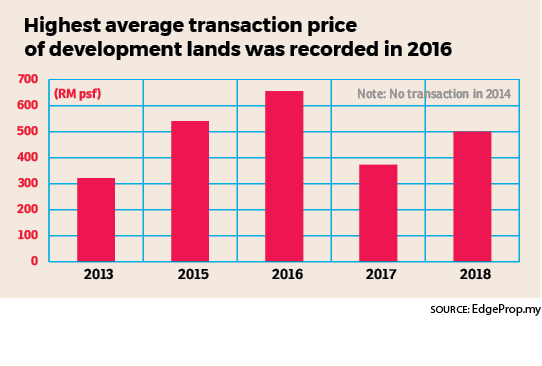 One of the latest completed residential projects is One Residences, a serviced apartment project by Akisama Group along Jalan Sungai Besi.
According to Tan, this leasehold project comprises two 35-storey towers housing 684 serviced apartments.
Completed in January 2019, One Residences was launched with prices from RM577,000 or RM650 psf. The take-up rate stood at 60% as at end-May.
Currently, there are two ongoing developments in the area, namely Trion @ KL and Damai Residence.
Situated at the former Volkswagen showroom site at Jalan Dua, Trion @ KL is a mixed development by Binastra Land Sdn Bhd. It comprises three towers and a podium offering retail lots, a hotel and serviced apartments.
Of the three towers, there will be a 66-storey skyscraper that is expected to become one of the tallest buildings in the vicinity.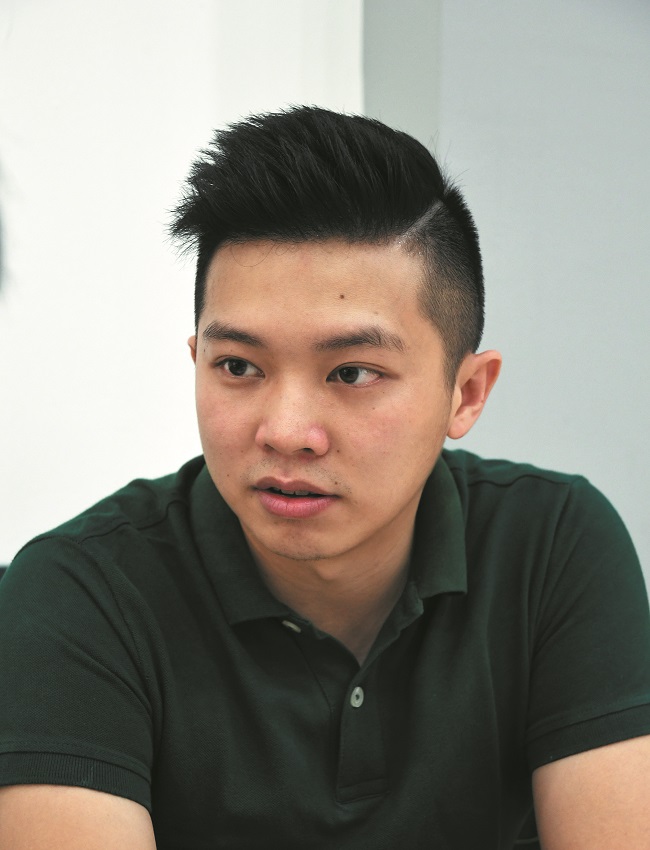 According to Raine & Horne, there are 1,344 serviced apartment units at Trion @ KL with built-ups from 689 to 1,055 sq ft. With an average price of about RM800 psf, the units were 70% sold as at end-May.
Damai Residence, on the other hand, is a serviced apartment project by Damai Cheras Sdn Bhd. Sitting along Jalan Sungai Besi, it comprises 443 units with built-ups from 695 to 1,051 sq ft. Priced from RM600 psf, these units were 50% sold as at end-May.
The ongoing developments in the area will provide more exciting products and more choices for homebuyers, says Wong.
"If and when the Kuala Lumpur-Singapore High Speed Rail (HSR) project is revived, Bandar Malaysia will be a transportation hub and the surrounding areas including Chan Sow Lin will benefit from the improved connectivity. Homebuyers will enjoy higher capital appreciation of their properties, and investment properties will offer good rental returns," he adds.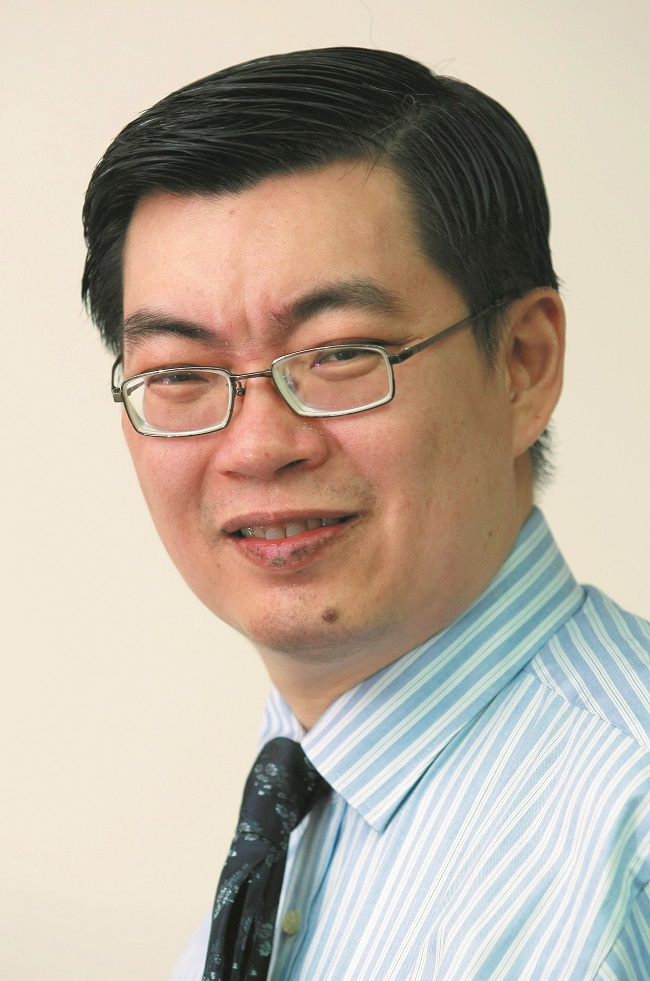 Chan Sow Lin and Bandar Malaysia are divided by Jalan Sungai Besi. It is a mere 3km drive between Jalan Satu in Chan Sow Lin and Galleria Bandar Malaysia, which is located at Jalan Lapangan Terbang Lama, off Jalan Istana at the former airbase.
The revival of Bandar Malaysia was announced by the government in April this year and according to a statement by the Prime Minister's Office, the development is expected to generate an estimated gross development value of RM140 billion with the construction of a People's Park and 10,000 units of affordable homes, among others.
The KL-Singapore HSR, on the other hand, is being reviewed by the government on cost reduction after it has been postponed until end-May 2020.
While the details may be changed from its original plan due to the cost reduction exercise, information on MyHSR Corp Sdn Bhd's website shows that the HSR will have seven stations in Malaysia, namely Bandar Malaysia, Sepang-Putrajaya, Seremban, Ayer Keroh, Muar, Batu Pahat and Iskandar Puteri, before reaching its last destination in Jurong East, Singapore.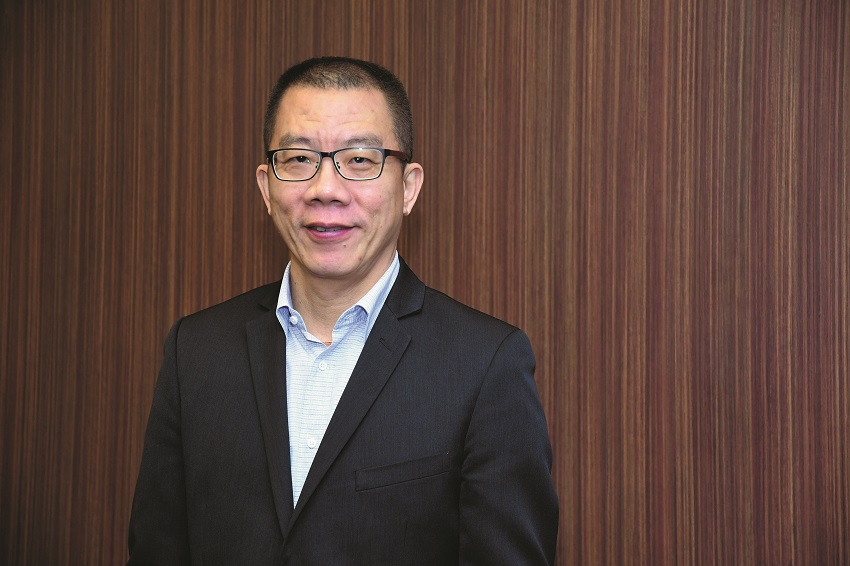 Improving infrastructure
Wong notes that Bandar Malaysia is a huge development that will see infrastructural improvements being undertaken in the surrounding areas as well. Hence, Bandar Malaysia is expected to be a catalyst for growth in the neighbouring areas, including Chan Sow Lin.
Meridin Properties Sdn Bhd senior consultant Cogan Law, who specialises in the locality, believes Chan Sow Lin's strategic location is what has attracted developers to venture into the area.
"Chan Sow Lin is located opposite Bandar
Malaysia and nearby TRX, a new financial district in the city centre. Furthermore, it is surrounded by matured areas, such as the KL city centre, Taman Maluri and Cheras," he says.
"The MRT station is expected to further enhance the connectivity of the area as one can easily commute to Bandar Malaysia and TRX," Law offers.
Bright outlook
Raine & Horne's Tan considers the outlook for Chan Sow Lin to be fair to bright due to its strategic location and potential spillover from
Bandar Malaysia. However, he expects some challenges that could hinder the growth of the area.
One of the issues is that it has long been entrenched in people's minds that Chan Sow Lin is an industrial area. That image could deter people from moving into the area, says Tan.
"There is a number of factories still operating in this area, some of which are heavy industries. Would you want to live in an area surrounded by factories?" he asks.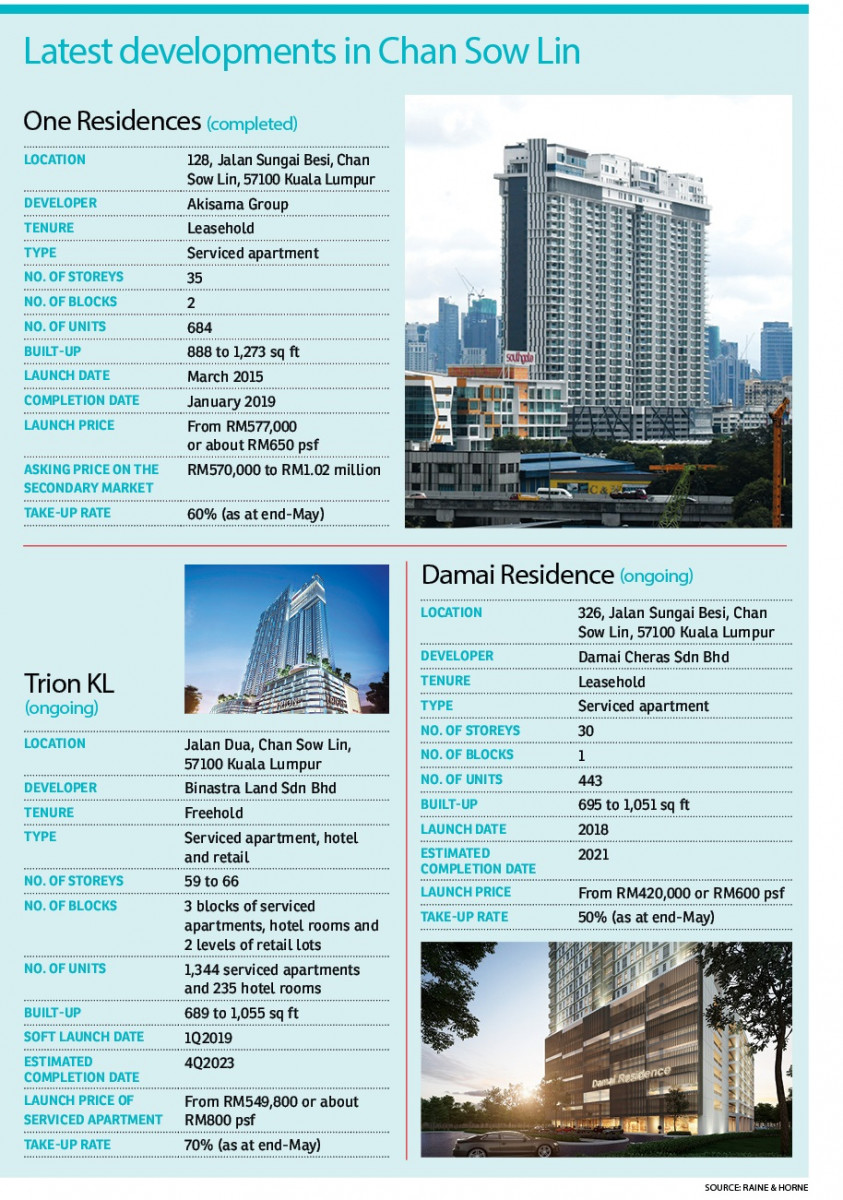 Furthermore, most lands in Chan Sow Lin are leasehold-titled, which would pose a challenge for developers to amalgamate big parcels of land.
"However, there is light at the end of the tunnel — some of the leases are expiring soon and unless the owners have deep pockets to renew [the tenure], they may want to cash out. But it will take time for the relocation and leases to expire. Once a lot more of these factories move out and the area is 'spiced' up, then this area will come up," he elaborates.
"This area definitely has potential and given time, it will rise up although there are challenges," he concludes.
Law concurs, adding that although Chan Sow Lin is one of the urban renewal areas that is listed under the Kuala Lumpur City Plan (KLCP) 2020, it will take a longer time to see things falling into place as a few of the factories have just started to move out.
"Hence, for investors who are banking on the growth of Chan Sow Lin, they would have to hold on for a longer period to see decent profits if they invest in the area today," he says.
The KLCP 2020 was gazetted last October while the KLCP 2020-2040 is expected to be gazetted in 2020.
Nevertheless, more mixed developments are expected to come up in the area due to the merits of Chan Sow Lin, he adds.
One of the new projects in the pipeline could be Trax II, a mixed development that will comprise retail outlets and residences on Lot 351, Jalan Tiga at Chan Sow Lin, based on information from The Trax's website.
Data collated by EdgeProp.my shows that the average transaction price of development lands in Chan Sow Lin was at RM500 psf in the second quarter of 2018 (2Q2018), after hitting its peak of RM736 psf in 1Q2016.
Meanwhile, industrial lands in the area saw average transaction price go up from RM130 psf in 2Q2012 to RM560 psf in 4Q2017.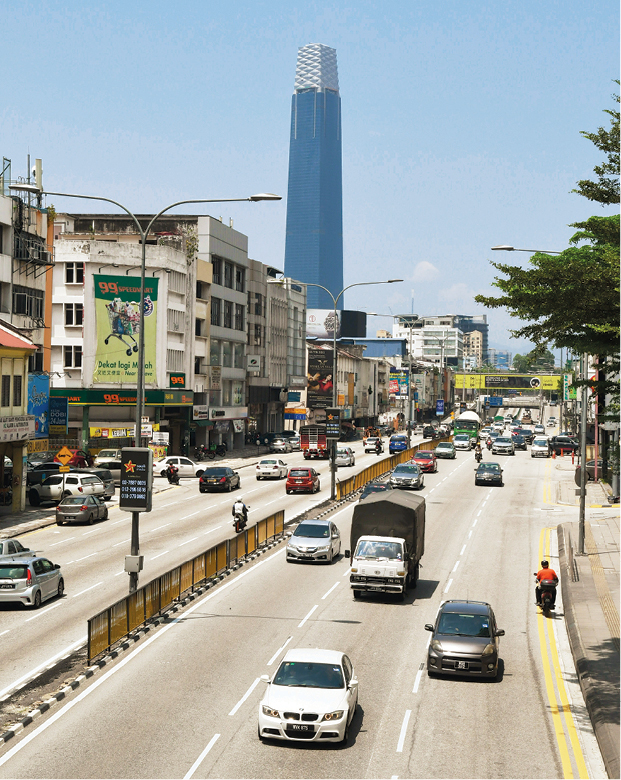 This story first appeared in the EdgeProp.my pullout on July 26, 2019. You can access back issues here.