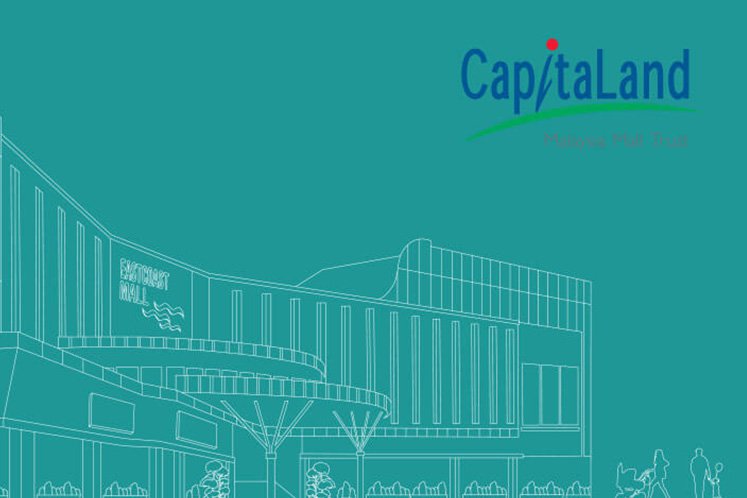 KUALA LUMPUR (July 26): CapitaLand Malaysia Mall Trust (CMMT)'s net property income (NPI) fell 5.7% to RM50.33 million for the second quarter ended June 30, 2019 (2QFY19) versus RM53.36 million a year earlier, on lower occupancy at The Mines and Sungei Wang properties.
Gross rental income also fell 3.5% during the quarter to RM66.05 million from RM68.41 million a year ago.
In a filing yesterday, CapitaLand Malaysia Mall REIT Management Sdn Bhd (CMRM), the manager of CMMT, said NPI for Sungei Wang turned negative in 2Q mainly due to lower revenue and increase in operating expenses arising from branding and social media marketing costs for Jumpa (annexe block next to the mall).
For the first half, NPI also fell 6.6% to RM103.08 million compared with RM110.4 million in the previous year.
It added that finance costs for 2Q of RM15.5 million were RM0.3 million or 1.9% higher than a year ago. The increase was mainly due to higher interest expenses from additional revolving credit facilities drawn down for capital expenditure works.
Overall, the group posted a net loss of RM10.15 million in 2Q against a net profit of RM32.19 million, as revenue also fell 3% year-on-year to RM84.85 million from RM87.35 million.
Nevertheless, the group proposed distribution per unit (DPU) of 3.22 sen, payable on Sept 3.
David Wong, chairman of CMRM, said: "Amid a challenging operating environment, we are optimistic that the underlying strength of CMMT's portfolio of quality malls will continue to deliver sustainable income distributions for unitholders in the long term."
Low Peck Chen, CEO of CMRM, said for the first half of 2019, Gurney Plaza and East Coast Mall continued their steady performance to chart y-o-y revenue growth though the Klang Valley malls remain affected by the growing supply of retail space.
"Sungei Wang and The Mines were further impacted by downtime from asset enhancement works and vacancies," he said.
Low added the Jumpa lifestyle zone in Sungei Wang is on track to open by end-September.
"The new retail concepts at Jumpa will complement the existing offerings in the BBKLCC2 shopping belt and help to revitalise and boost the appeal of Sungei Wang. For The Mines and 3 Damansara, we are focusing on strengthening their tenant mix in key trade categories to enhance their positioning as necessity shopping malls."