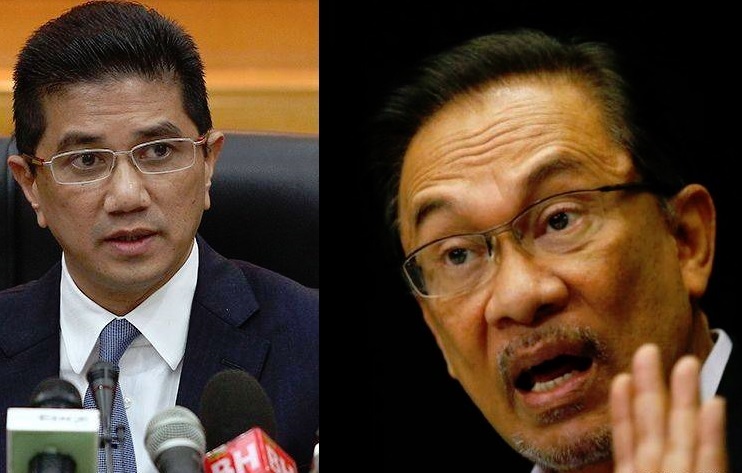 KUALA LUMPUR (July 27): Voters who put Pakatan Harapan into power in the last General Election would want its leaders to stop bickering and focus instead on setting the nation on the right track, said a political scientist about growing rifts in the ruling coalition.
"Issues like power grabs and the naming of politicians to GLC positions are making people who voted for change lose respect for the new government," said Prof Ahmad Fauzi Abdul Hamid of Universiti Sains Malaysia.
It was disappointing to apolitical voters that Pakatan was displaying within one year of winning power the same unhealthy political culture that Umno-Barisan Nasional was known for, he said in a phone interview with theedgemarkets.com.
"We would hope that they pay more attention to addressing the economy, tackling unemployment and other pressing issues instead of fighting among themselves," said Ahmad Fauzi.
He was responding to a question on the implications for Pakatan and its largest component PKR if the party's deputy president Datuk Seri Mohamed Azmin Ali were to leave the party, as rumoured.
"Right-thinking Malaysians are not ready to see BN back in power so soon after voting for national reforms," said Ahmad Fauzi.
"People are willing to forgive Pakatan for not fulfilling its promises if it made sure that it was trying to make them work," he said.
For instance, the PKR retreat in Port Dickson over the previous weekend should have been focused on delivering results to voters, said Ahmad Fauzi. The retreat, which was marred by the absence of a number of senior PKR leaders including Azmin, exposed the extent of the falling out between party president Datuk Seri Anwar Ibrahim's supporters and those who are aligned with Azmin.
Attention on Azmin's next moves have come into focus following reports that the Gerakan party is ready to welcome the PKR No 2 if he chooses to join the former BN partner.
Gerakan president Dominic Lau said on Friday the party had received overtures on the possibility of Azmin joining his party, Malaysiakini reported.
This is despite a denial by Azmin's political secretary Hilman Idham that his boss would leave PKR. "Impossible," he was reported to have told Free Malaysia Today on Wednesday.
The rift between Anwar and Azmin is creating uncertainty over the transition of power from Prime Minister Tun Dr Mahathir Mohamad to Anwar because Azmin has the support of 15 MPs from PKR.
If Azmin's group makes a break with PKR, it could pose a threat to Anwar's command of the confidence of a majority of Parliament when the time comes for Mahathir to hand over power.
Currently, Pakatan and its Sabah allies Warisan and Upko hold 139 seats, out of a total of 222 in Parliament. Without Azmin's support, Anwar would have to work hard to ensure that he has a comfortable number more than the 112-seat majority he will need to become the next prime minister.
For political analyst Prof P Sivamurugan, the alignment of MPs will depend on Azmin's actions in the developing situation.
"Azmin has various options available, such as calling an EGM of his party or contesting for the president's post in the next party election," Sivamurugan, who teaches political sociology at Universiti Sains Malaysia, said in a phone interview.
"Each option has its own ramifications and Azmin will need to weigh the impact before taking his next step," he said.
Ahmad Fauzi notes that a new factor for Pakatan leaders to consider is the influence that young voters will have in the next General Election when 18-year-olds will get to vote for the first time.
"Young people may be inclined to vote for change if they are upset over the infighting among Government leaders," he said.