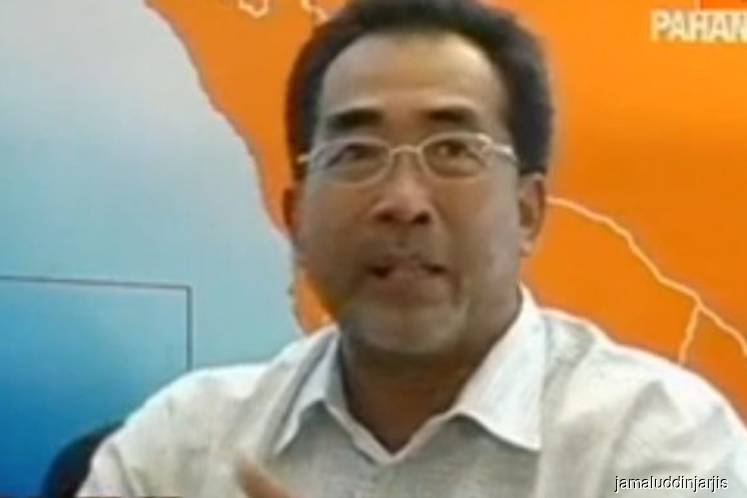 KUALA LUMPUR (Aug 15): Mohamad Najeb Ali, the first witness in the late Tan Sri Jamaluddin Jarjis' family dispute, insisted that the group of companies under Teras Dara Konsortium Sdn Bhd (TDK) were run by the late Minister.
During cross-examination by lawyer Chew Chang Min, representing Jamaluddin's children Nur Anis Jamaluddin and Ikhwan Hafiz Jamaluddin, the lawyer had put to the witness that the TDK group of companies were being run by their respective board members rather than the late Minister.
These companies include Rantai Wawasan Sdn Bhd, Alpine Motion Sdn Bhd and Ivory Insights Sdn Bhd, with directors including Ahmad Puzi Abdullah, Datuk Zakri Afandi Ismail and Tengku Zahaimi Hashim.
Najeb, who is Jamaluddin's half-brother, agreed with the lawyer's suggestion that TDK was being managed by a professional board of directors but refuted the imputation that Jamaluddin was not running the company.
"[Jamaluddin's] name is not in the board of directors. And there is a team of professionals on the board of TDK," said Chew.
"Yes," said the witness.
"So the company is being run by the directors and these directors were not nominees of [Jamaluddin]," said the lawyer.
"No, they were nominees of [Jamaluddin]," insisted Najeb.
The lawyer then asked the witness whether he had asked Puzi or Tengku Zahaimi if they were running the group of companies on behalf of Jamaluddin, to which Najeb said that he did.
He added that the two disclosed to him that they were Jamaluddin's nominees.
Prior to that, Chew asked the witness whether he knew Datuk Rajadorai Muthan, a former director and group chief financial officer of TDK.
Najeb said he did meet Rajadorai prior to this case, with Chew then asking him if he had demanded RM200 million to settle the case.
"No I didn't," said Najeb.
"So you did not demand any money? You wanted RM200 million to settle the case," said the lawyer.
"No. Why would I ask him for money?" replied the witness.
Jamaluddin, formerly Science and Technology Minister, passed away along with five others in a helicopter crash in Semenyih, Selangor on April 4, 2015.
The late Minister's mother, Aminah Abdullah is asking the court to declare that she is Jamaluddin's lawful mother, and hence a beneficiary of his estate and has an interest in the shares namely:
• Three million Rantai Wawasan shares worth RM1.044 billion (audited as at end-2017);
• Six million Alpine Motion shares worth RM233 million; and,
• Two Ivory Insights shares worth RM80 million.
The plaintiff and defendants have sought mediation previously, but failed to reach an agreement.
The hearing will continue before High Court Justice Datuk Mohd Firuz Jaffril next month on Sept 10.