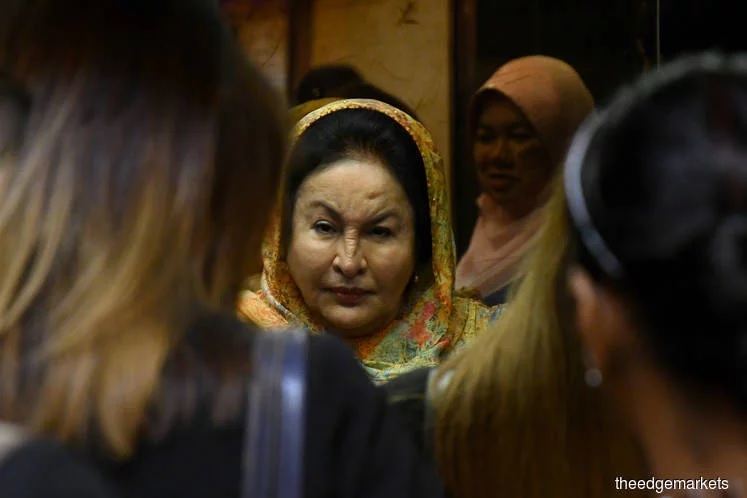 KUALA LUMPUR (Aug 19): Datin Seri Rosmah Mansor through her lawyers had sought RM500,000 in security costs from Lebanese jeweller Global Royalty Trading SAL over their suit against her regarding 44 pieces of jewellery worth more than US$14.78 million (RM60 million) that was sent to her before last year's general election but are said to be missing.
Her lawyer Datuk Geethan Ram Vincent said her client filed the application on Friday (Aug 16) and also another application for an independent jeweller to assess four out of the 44 pieces of jewellery which Rosmah alleged is now with the police.
"We have asked [for] a security for costs as this involves a foreign company and should we win, how can we ascertain they could pay costs over the suit?
"We have sought a sum of RM500,000 as security costs but the plaintiff is objecting to the sum. They, however, agreed to the appointment of an independent jeweller to assess the four items," he said.
As such Geethan and Datuk David Gurupatham, who is acting on behalf of the Lebanese jewellery firm, said the court has fixed Sept 11 to hear both applications.
Gurupatham also said they will also amend their statement of claim to reflect the present changes and the matter will also be heard on that day.
The trial for the suit that had been fixed on Sept 17 will continue as scheduled, according to both lawyers.
Also present were senior federal counsel Raja Zaizul Faridah Raja Zaharudin, who appeared for the Attorney General's Chambers as intervener.