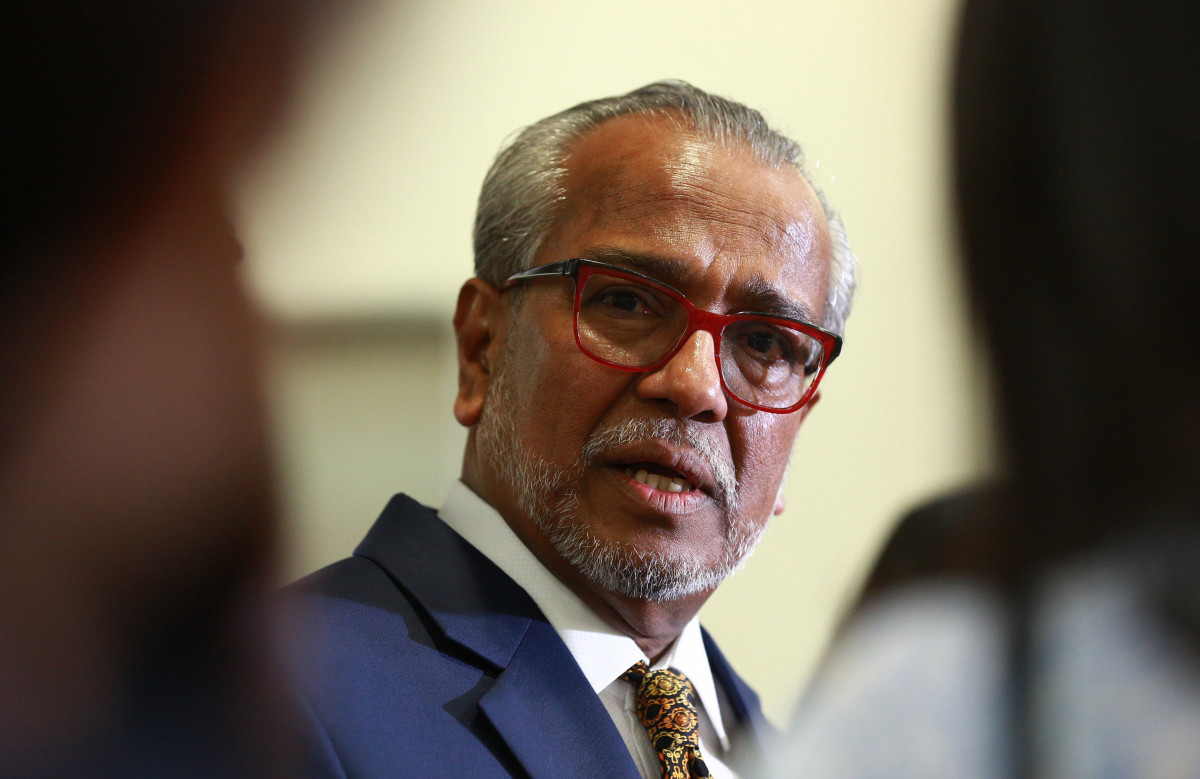 KUALA LUMPUR (Aug 28): Former prime minister Datuk Seri Najib Razak complained yesterday, through his lawyer, that he had to seek treatment for a sore back after sitting on the wooden bench in the accused dock during his SRC International Sdn Bhd hearings.
Lawyer Tan Sri Muhammad Shafee Abdullah (pictured) told High Court Judge Mohd Nazlan Mohd Ghazali that sitting continuously on the wooden seat for one or two hours would be uncomfortable and painful for anyone.
"My client complained of ache in his back and buttocks, and this resulted in him having a pain in his head due to headaches as a result of his age.
"He (Najib) is about the same age as I am. I have also endured having to sit on the wooden bench for two hours [in a separate case]. At our age, we do not have much flesh [on our buttocks].
"It (sitting on the bench for a long period) goes against the concept of innocent until proven guilty as my client is already suffering and enduring the pain [of a long trial]," he said.
Muhammad Shafee said the former premier had to seek treatment every time after the hearing ended for the day.
Najib, with the help of his aide, has brought two pillows — one to support his back and the other placed on the wooden bench — to cushion him.
The courtrooms of both the High Court and the subordinate court in the Kuala Lumpur Courts Complex have a permanent wooden bench in the accused dock.
This is unlike the situation in the Court of Appeal and the Federal Court, where the accused is provided with a more comfortable seating in the dock.
Muhammad Shafee brought this matter up as the prosecution finished its case following cross-examination and re-examination of Malaysian Anti-Corruption Commission investigating officer Rosli Hussain.
Muhammad Shafee, when speaking to reporters later, emphasised the need to provide some comfort to accused persons.
"Even if you are young, you may face the problem (sitting on the wooden bench). But imagine if you are over 60 and having to sit there for hours," he said.
Najib just turned 66 on July 23. His supporters turned up in the courts complex here to celebrate his birthday, which happened to fall on a trial day, with him.
Muhammad Shafee suggested that the bench be padded with cushions to reduce the impact.
This article first appeared in The Edge Financial Daily, on Aug 28, 2019.