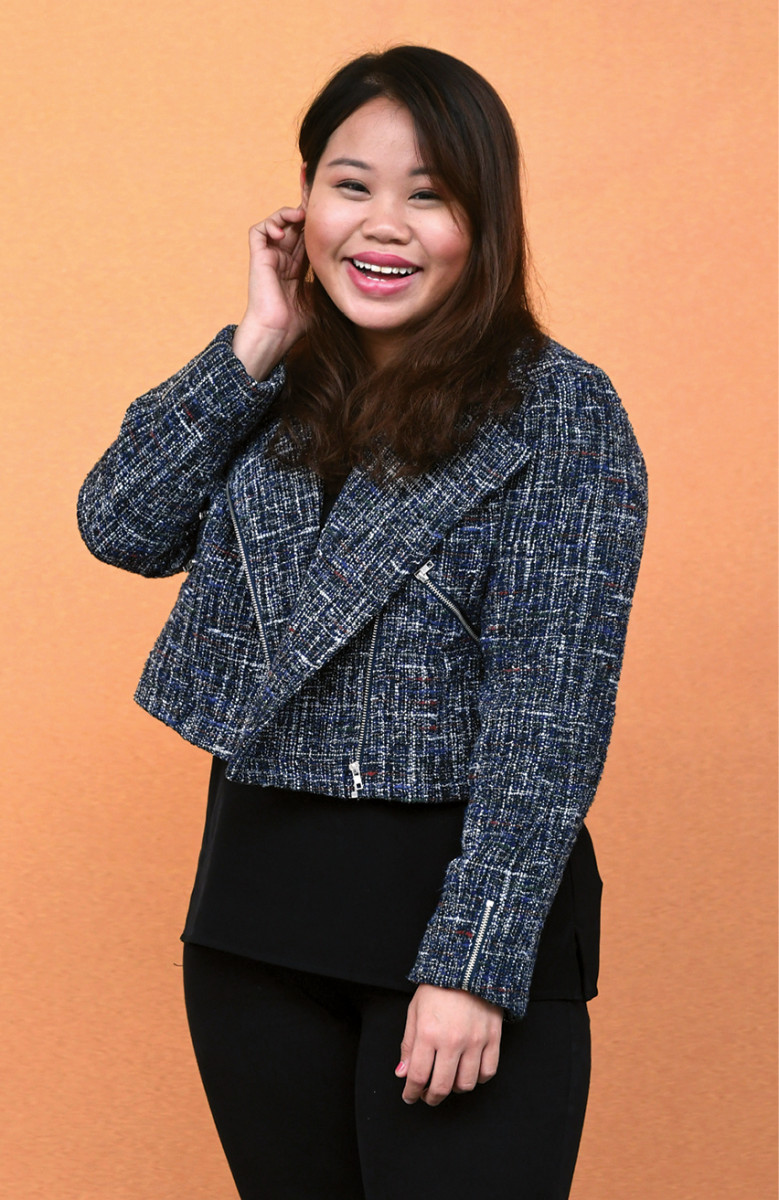 When the headmaster of a school for refugees she volunteers at told Heidy Quah to go ahead and leave for her university studies because the school will be closing down anyway due to lack of funds, Quah became even more reluctant to leave.
"The headmaster told me 'Heidy, it is okay, the school is closing down anyway'. How can I be ok with that? There were 60 kids losing their only opportunity to learn while I get to choose which college or university I want to go to," says Quah, the founder of non-governmental organisation (NGO) — Refuge for the Refugees (RFTR).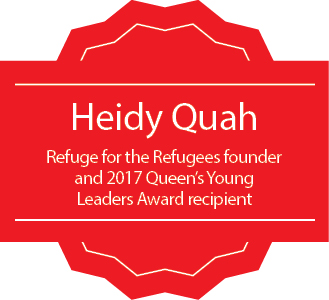 RFTR began as a fund-raising project initiated by Quah and her best friend Andrea Prisha in 2012 to raise funds for the school. Today, the project is a registered NGO that focuses on the rights and welfares of refugees. It is also supporting some 35 refugee schools in the Klang Valley, Penang and even in Myanmar.
Read also
Women power - Driving the nation forward: Zuraida Kamaruddin, Minister of Housing and Local Government
Women power: 'Prove your capabilities by challenging yourself'
Women power: Courage and discipline make a lady fighter jet pilot
Women power: In love with the world of banking
Women power: Being a leader is more than just a personal achievement
Women power: Building an e-commerce empire with tenacity
"RFTR was a small project to raise funds for the school by selling home -baked cookies door to door. I remember we only made RM90 net in two hot days. It was harder than we imagined. So we decided to use social media, hoping to reach more people and at the same time, to educate them about the struggles of refugees in Malaysia," she recalls.
The social media move was so successful that the team raised some six months' worth of operating funds for the school within a short period.
"It did not stop there. Some people wanted to provide continuous and long-term support, so we decided to register as an NGO and expanded the project," Quah says.
Today, RFTR goes around refugee communities to set up schools for the children when needed. The organisation provides funds, hardware such as tables and chairs and software such as teaching material and venue rentals for the school.
Impacting lives
Quah was only 18 when she founded RFTR. She is now 25 and a full-time human rights activist as well as the key spokesperson for RFTR. She is often invited to take part in or speak at related summits and conferences around the world.
"My parents were very supportive when I told them I wanted to volunteer at a refugee school after my SPM but wanted me to focus on my studies when I started university. Now they are in full support as the organisation has gained so much recognition and is impacting lives," says Quah.
In 2016, Quah was honoured with the 2017 Queen's Young Leaders Award from Queen Elizabeth II at Buckingham Palace, London.
The Queen's Young Leaders Award celebrates young people in Commonwealth countries who are taking the lead in communities and using their skills to transform lives.
"There are times when people look at me and say: "Hey, you are just a young girl. What are you doing here? I always take my stand and share my story with confidence. Know what you are doing and be honest, and you'll be fine.
"If you keep telling yourself that you are just a young woman, you will lose confidence and freak out. I always remind myself to let conviction be stronger than emotion so that you won't be rattled by the negative judgements," she shares.
Believe in yourself
It is hard to believe that RFTR is just a three-person team that includes Quah.
"My day is packed. I do corporate training, meet people for interviews, visit the schools and run the organisation. I also take care of one social business school that provides training like baking and sewing. I can't tell you what one day in my life looks like because every day swings very differently.
"But when you are doing what you like and what you believe in, you will never feel tired or fed up. You enjoy every moment of it," she enthuses.
Quah is hesitant to call herself a woman who has made an impact in Malaysia and hopes that she can do more in future. "I hope one day I can be more involved in policy-making — to stand up for refugees and the victims of human trafficking, to make sure they receive equal justice just like everyone."
Having travelled around the world, she says Malaysia is blessed because the issues the country faces are small compared with the adversities people in some countries are experiencing.
"I have been to different parts of the world — from Columbia and Rwanda to Ethiopia. Whenever I come back to Malaysia, I feel really lucky because we are relatively protected from tsunamis and earthquakes. Our issues — especially those that are related to race or religion are so small in comparison. Malaysians need to know that we are really blessed.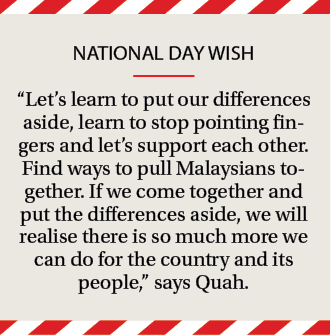 This story first appeared in the EdgeProp.my pullout on Aug 30, 2019. You can access back issues here.