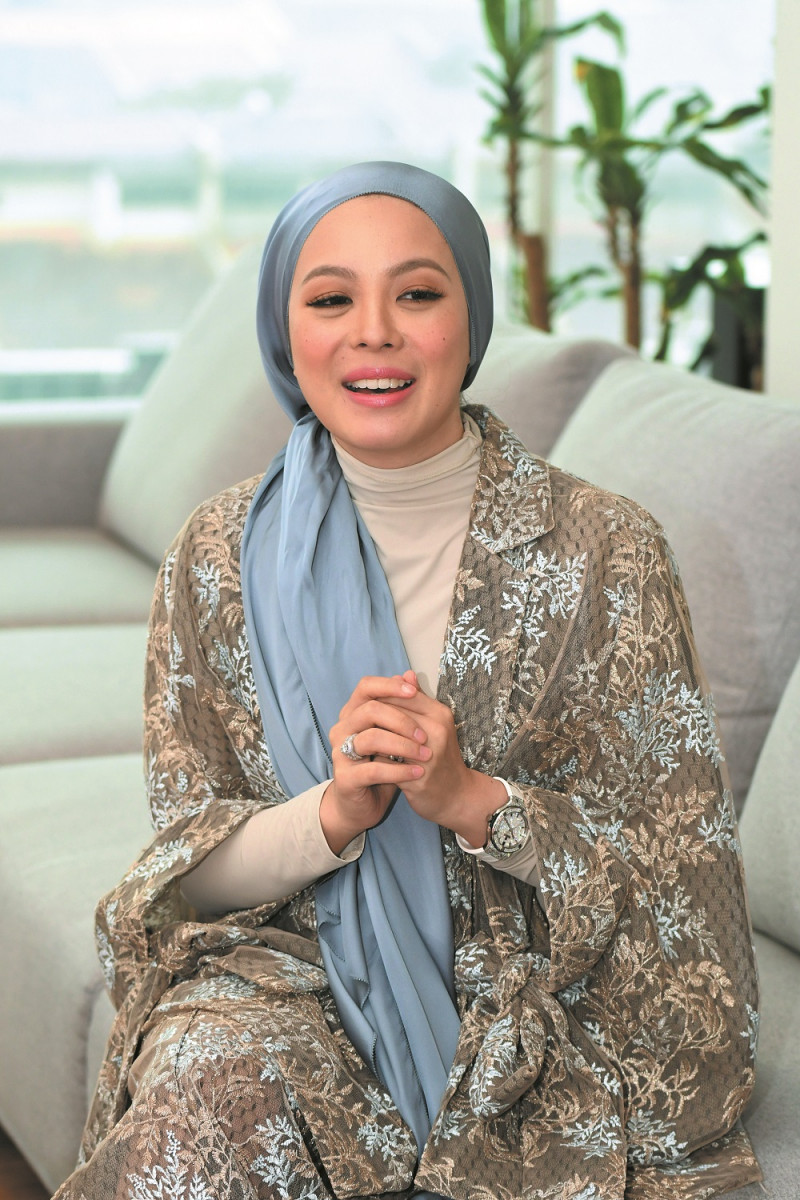 The entire room seems to light up when Datin Vivy Sofinas Yusof steps in. The co-founder of Fashion Valet (FV) and The dUCk Group had already attended back -to-back morning meetings and more meetings await after our interview with her. Yet, there is no hint of weariness on her face.
With her husband, Datuk Fadzaruddin Anuar, Vivy founded FV — the fashion e-commerce site selling fashion apparel, shoes and accessories from home-grown brands and designers across Southeast Asia.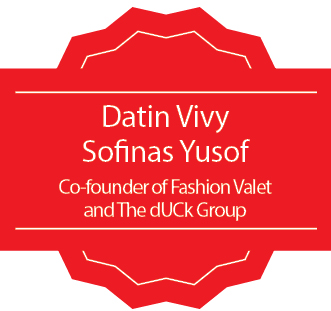 From just 10 designers and 20 staff when they started in 2010, FV is a multi-million dollar company today carrying more than 500 brands with offices in Malaysia, Singapore and Jakarta. In May 2014, Vivy set up The dUCk Group with aims to send the message that women should celebrate the wearing of the head scarf. The dUCk Group carries five main product lines: scarves, cosmetics, stationery, bags and home & living products.
Read also
Women power - Driving the nation forward: Zuraida Kamaruddin, Minister of Housing and Local Government
Women power: 'Prove your capabilities by challenging yourself'
Women power: Courage and discipline make a lady fighter jet pilot
Women power: In love with the world of banking
Women power: Being a leader is more than just a personal achievement
Women power: A young girl who dreams big

In 2012, MyEG Services Bhd, one of Southeast Asia's most well-known public-listed Internet companies, became an investor of FV after it overcame 40 competitors to win the MyEG 'Make The Pitch' knock-out competition. It has since secured a series of investments from Elixir Capital based in the Silicon Valley and Zozotown — Japan's leading online fashion mall. In 2018, they also received an undisclosed amount of Series C funding from Khazanah Nasional Bhd, the Malaysian government's strategic investment fund.
Named one of Forbes Asia's Top 30 under 30 in 2017, the law graduate from the London School of Economics added another feather to her cap this year by being appointed as a member of the board of directors of Universiti Teknologi Mara (UiTM).
Aside from running the two companies, she is one of Malaysia's biggest Internet celebrities, with a growing 1.7 million followers on her Instagram and close to 180,000 subscribers on her YouTube channel.
Always plan ahead
How does she make time for her family with her hectic daily schedule? As an entrepreneur, she says, there is no such thing as "compartmentalising" your life into different sections because you hustle 24 hours a day, seven days a week.
"I feel that my work life is my personal life and vice versa. Without you, your business won't move. You are the driver. I share with my kids what daddy and mummy do at work and I make sure they are busy with activities.
"There is no such thing as 'cannot do'. I will be the best entrepreneur and mother I can be. A lot of women have to juggle a lot of things today and it is not easy, but the key point is to always plan ahead. For example, many young mothers only start scrambling to find a babysitter after they give birth when they have nine months during their pregnancy to plan ahead. And you should never be ashamed to ask for help," Vivy tells EdgeProp.my.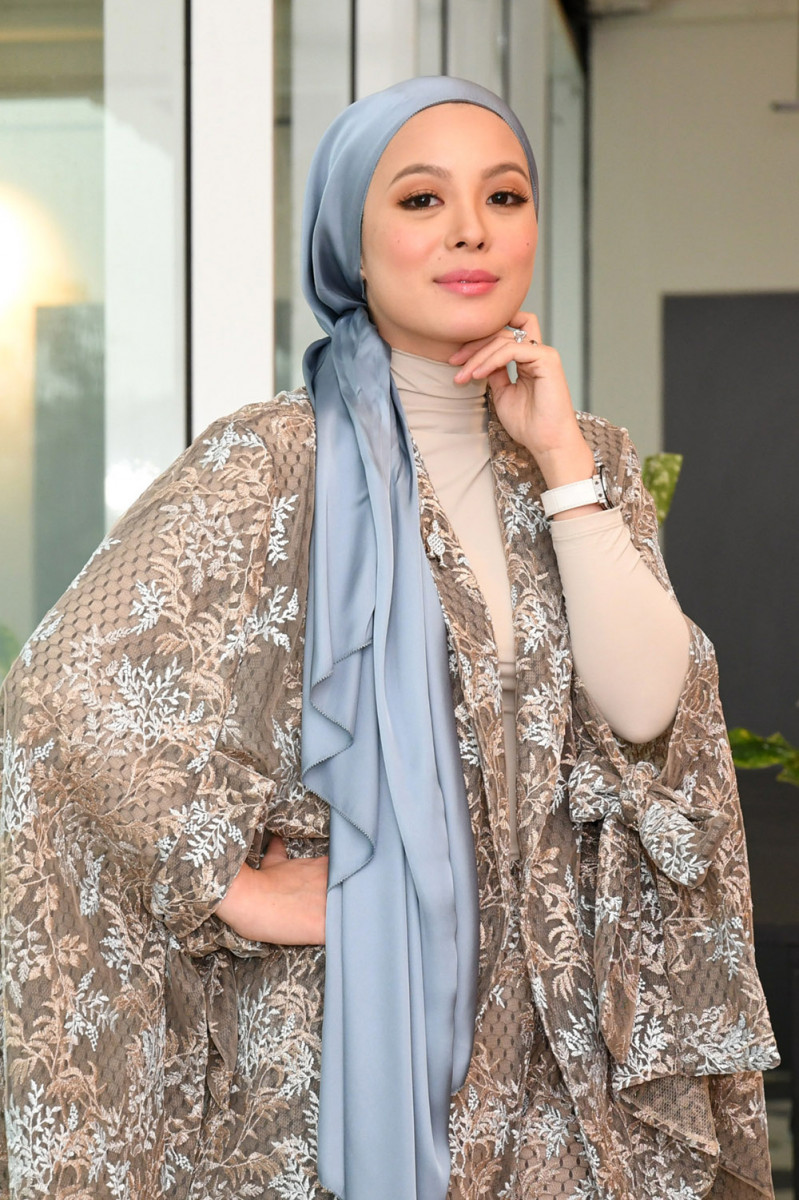 A woman can excel in both their careers and in the various roles they play at home if they can plan their time wisely and get help and support.
"I don't know if I am a good entrepreneur or if I am a good mum but I am trying my best. I am very blessed because I have a lot of help from my parents and I have a very good support system," Vivy says.
Many may envy the "perfect life" portrayed on her social media but behind the scenes, she could be handling various challenges thrown at her daily.
Vivy admits that she constantly has to acknowledge that there will be good days and bad days and what's important is to enjoy the ride.
"Never believe everything you see on social media because what people put out there is just 10% of their lives. I have my difficult moments as well — it becomes tougher now that the kids are growing up. They ask questions, they go to school, they have homework.
"I started FV with my husband before the kids came. From day one, he was my partner and best friend. Now, we have three kids and we can't just drop everything and travel like before.
"Difficult or not, it clearly didn't stop me because I had kid after kid. You really have no idea what you can do until you are put in the situation. I do get tired but I don't complain and take it to social media. All my ups and downs I share them with my husband, my parents and my best friends. You need to have an outlet to let the stress out," she shares.
Walking the talk
Vivy is a strong advocate of women being able to stand on their own feet by having their own income whether it is by means of freelancing from home or working full time.
"I have noticed that many women resign from their jobs after they have kids. They say they have to take care of their children. I find it very disheartening. So, at our office in Petaling Jaya, we allocate space for facilities like a kids' room where there is a television, a ball pit, a nursing room and a pumping room. I want to make it as comfortable as possible for a woman to come in to work. Even the government is advocating employers to be more accommodating to [working] mothers. Here at FV, the men are asking, what about us?" she laughs.
"I feel proud to see women speaking up and fighting for their opinions to be heard. Here, in our companies, we are grooming women to be young leaders while also playing their roles as mothers, wives and daughters. We want them to know that they are not alone," she says.
Nevertheless, she highlights that women who are looking to take up leadership roles must remember that they deserve a seat at the table because of their merit and performance.
"It is not a gender thing. Just because you are a woman, it does not mean you get a seat at the table. You should be there because you are good — I don't want women to start thinking that they are entitled just because they are a woman. We need to prove ourselves. I would tell all women to keep working hard and smart, keep reading and keep on educating themselves to be better so that when you get a seat at the table, you deserve to be there," Vivy advises.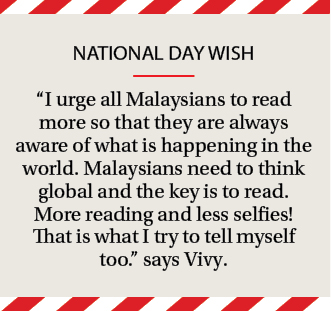 This story first appeared in the EdgeProp.my pullout on Aug 30, 2019. You can access back issues here.