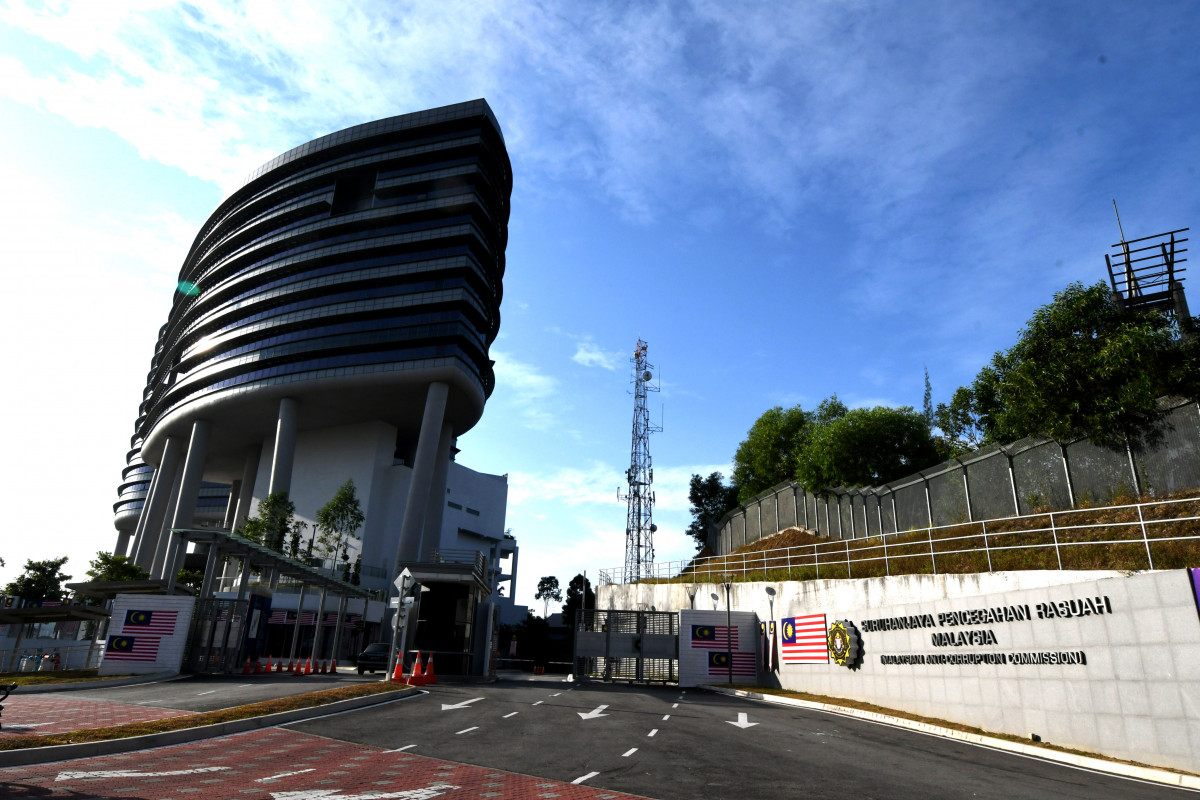 KUALA LUMPUR (Aug 30): The High Court today dismissed an application by the Umno Pekan division led by former premier Datuk Seri Najib Razak to strike out a forfeiture notice after it had failed to name its office bearers, but allowed the prosecution to amend the notice.
Justice Mohd Nazlan Mohd Ghazali said while the court acknowledged that under Section 9C of the Societies Act 1966, the office bearers should have been named in the forfeiture suit instead of the division, in the interests of justice this action is allowed to remain.
"The non-compliance (by the prosecution) does not justify the striking out of the notice. I direct that the notice be amended if (the prosecution) so wishes within seven days of today.
"The application by Umno Pekan to strike out (the notice of forfeiture) is dismissed," said Justice Nazlan in his brief oral decision.
Section 9C stipulates that a society may sue or be sued in the name of one of its members as shall be declared to the Registrar and registered by him as the public officer of the society for that purpose, and, if no such person is registered, it shall be competent for any person having a claim or demand against the society to sue the society in the name of any office-bearer of the society.
Deputy public prosecutor Allan Suman Pillai told the court that the prosecution would undertake to amend the notice by Tuesday (Sept 3) and applied for a short case management date.
Meanwhile, lawyer Datuk M Reza Hassan for Umno Pekan said his client may appeal today's decision following the ruling.
Justice Nazlan took note of this, but asked Umno Pekan to submit the necessary affidavit should they want to object to the amended notice.
The court directed Umno Pekan to file its affidavit within three weeks from today.
The judge also fixed next Friday (Sept 6) as case management, after the prosecution files the amended notice.
Reza told theedgemarkets.com that while the court has allowed the prosecution to amend their notice, its decision will have an impact on the suits against other entities, which name the organisations instead of the office bearers.
"This is the reason I will suggest to my client to appeal," he said.
To recap, the Malaysian Anti-Corruption Commission (MACC) is seeking to recover RM700,000 from Umno Pekan.
The division is one of the 41 entities from which MACC wants to recover assets said to have been paid for using funds from 1Malaysia Development Bhd.
Besides Umno Pekan, the graft-buster is also seeking RM212 million from Umno.
The commission has also launched forfeiture suits against Umno Sabah, Umno Selangor, Umno Kedah, Umno Johor, Umno Johor Bahru division, Liberal Democratic Party, MCA Wanita, Sarawak United Peoples Party, Parti Bersatu Sabah, and Pahang MCA.
Yesterday, the government had recovered RM100,000 from former minister Datuk Hasan Malek and RM428,500 from Akademi Pemuda.