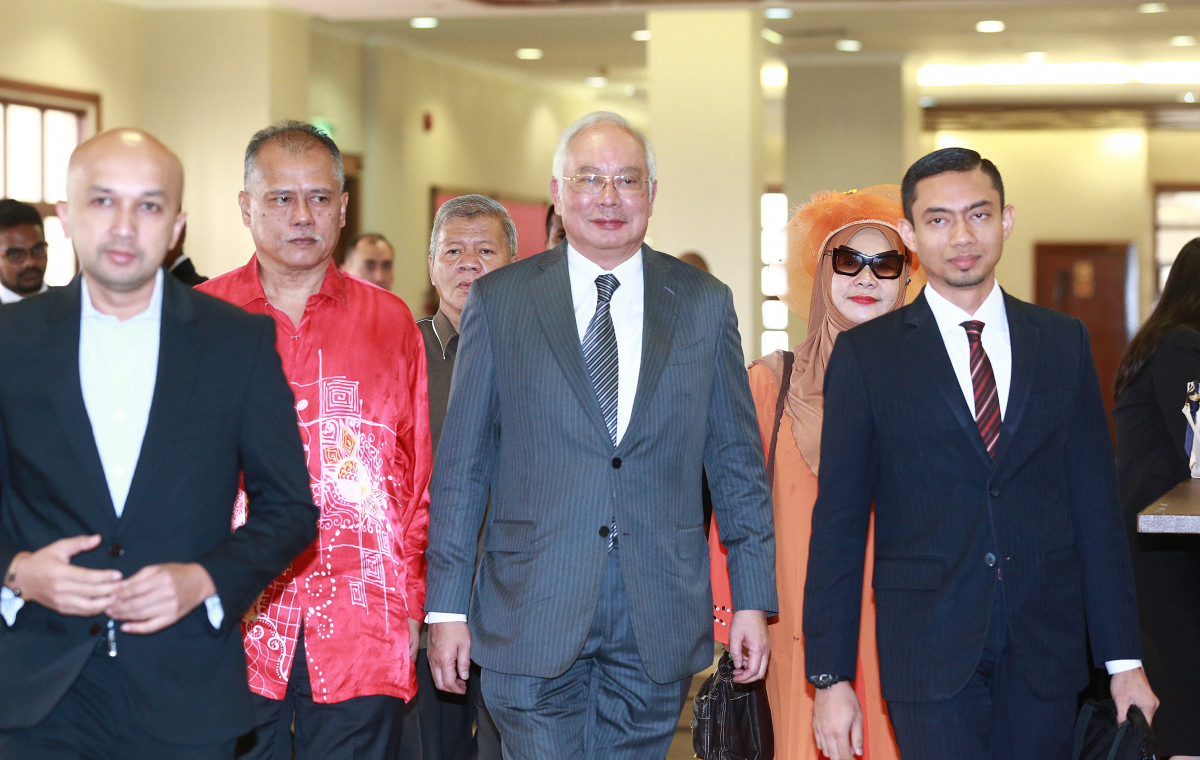 KUALA LUMPUR (Sept 4): Fugitive businessman Low Taek Jho explained the formation of Terengganu Investment Authority (TIA) to former premier Datuk Seri Najib Razak's aide by scribbling on a whiteboard in his apartment kitchen here.
This was revealed by Najib's former special officer Datuk Amhari Efendi Nazaruddin (pictured), who is also one of the prosecution's key witnesses in the 1MDB-Tanore trial.
Reading out from his witness statement during examination-in-chief, Amhari said he first learned about the plan to form TIA with fundraising exercises when Low, better known as Jho Low, briefed him about how the entity will follow the "Mubadala" model — a sovereign wealth fund belonging to UAE in Abu Dhabi.
"This would entail investments outside of the country, which would then be brought back to the country at a profit and will benefit Malaysians as the returns will be used for economic and corporate social responsibility projects," Amhari recalled Jho Low telling him.
To recap, Najib, in his capacity as finance minister, signed off the name change from TIA to 1MDB in September 2009.
Despite struggling to comprehend most of Low's plan due to his lack of experience and knowledge in investment banking, fund raising and investment structure, Amhari said what he did understand was that TIA would raise funds through the issuance of bonds for overseas investment.
According to Low, the investment was expected to be profitable, and would be channelled back to the people through government policies, including community programmes, he added.
"Jho Low told me that the project needed to be done as it is Najib's 'baby' project," he stressed.
Amhari then dwelled into the meetings which he attended in relation to TIA, including a meeting with the Employees Provident Fund (EPF), one on the government guarantee on TIA, and a meeting with the Terengganu Sultan.
He conceded that he did not report to Najib after the EPF meeting.
At the meeting on government guarantee, Amhari was present as representative to the prime minister, which was Najib.
However, Jho Low was also there as a special officer to the chairman of TIA's advisory board, which was Najib too.
On the meeting with the Terengganu state in May 2009, Amhari said he arrived late as he was informed belatedly by Najib's principal private secretary that his attendance was required.
However, he surmised that Terengganu was unhappy with TIA's management as the state government did not have a representative in the fund to act in their interests, and its Menteri Besar Inc did not have an active role on the fund's board.
Najib, Amhari recalls, wanted to make TIA a 'special vehicle company for strategic investment oversea' and Jho Low acted as a 'proposer and regulator' in the whole project.
At one point, Amhari also recalled how he was provided with a set list of answers to 'frequently asked questions' from parties such as the Prime Minister's Office on matters related to TIA.
On Sept 20, 2018, Najib was charged in the Sessions Court here with four counts of abusing his positions to obtain gratification under Section 23(1) of the Malaysian Anti-Corruption Commission (MACC) Act 2009 to obtain bribes of RM2.28 billion.
The former premier was also slapped with 21 counts of money laundering under the Anti-Money Laundering, Anti-Terrorism Financing and Proceeds of Unlawful Activities Act 2001.