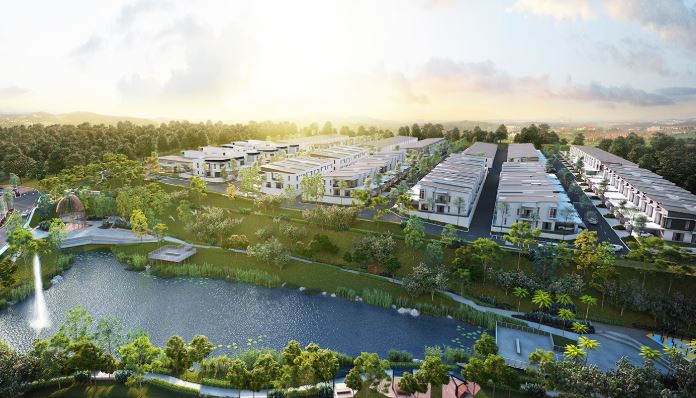 PETALING JAYA (Sept 18): Matrix Concepts Holdings Berhad is venturing into the healthcare sector by signing a Management Agreement for operational management of the Pusat Hemodialysis Mawar's (PHM) specialist hospital division, hemodialysis centre and clinics in Bandar Sri Sendayan, Negeri Sembilan.
Under the terms of the Agreement, which was signed between Matrix Concepts' subsidiary Matrix Medicare Sdn Bhd and PHM, Matrix Medicare will exclusively manage the centres for 30 years, providing services relating to non-clinical matters including financial, administration and management of resources.
"We are positive on our partnership with PHM, which has a healthy patient base, as it provides us with a swift entry into the healthcare sector without the typical lengthy setting up period, thus, providing Matrix Concepts with immediate incremental revenue stream," said Matrix Concepts chairman Datuk Haji Mohamad Haslah bin Mohamad Amin.
"This partnership will also provide us with an ideal platform to familiarise ourselves with the hospital industry, as we look forward to the establishment of a major medical centre in the Central Business District of our Bandar Sri Sendayan township," he added.
"Since listing, we have continuously been active in promoting and expanding the Matrix Concepts brand beyond property development and our traditional stronghold in Negeri Sembilan. In our pursuance of this agenda, we have always maintained our commitment to enrich lives within our reach, and with this foray, we are hopeful of further serving our community with the provision of quality, yet affordable healthcare," he furthered.
Matrix Medicare shall make an upfront payment totalling RM23.4 million to PHM by Oct 1, 2019 for the 30-year exclusive rights to manage the centres. In consideration for its services for the management of PHM, Matrix Medicare shall earn management fees at a rate of 15% of gross operating revenue, provided the annual revenue exceeds RM48 million.