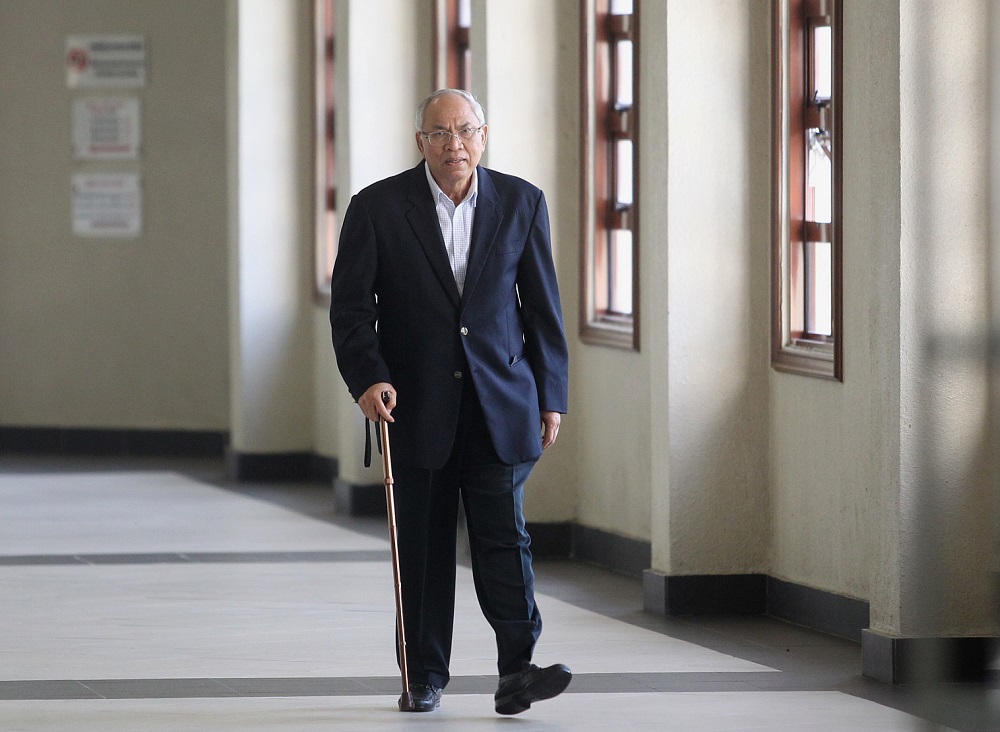 KUALA LUMPUR (Sept 20): The Companies Commission of Malaysia (SSM) has initiated legal proceedings against former SRC International Sdn Bhd directors Nik Faisal Ariff Kamil and Datuk Suboh Md Yasin (pictured) for failing to submit the FY17 financial statement of SRC unit Gandingan Mentari Sdn Bhd.
However, the Sessions Court was told today by SSM prosecution officer Nur Nazhzilah Mohammad Hashim that the regulator has failed to serve the summons to the duo.
Suboh and Nik Faisal are also directors in Gandingan Mentari.
SSM has also commenced similar action against Gandingan Mentari for the offence — as stipulated under the Companies Act 1965 (2016).
Under the Act, a company which fails to prepare audited financial statement within six months of its financial year end can face a maximum penalty of RM50,000.
A similar fine can be imposed on the company's directors.
Gandingan Mentari was fronted as SRC's corporate social responsibility arm, but was allegedly used to divert funds from SRC — previously a unit of 1Malaysia Development Bhd (1MDB) — into the personal bank account of former prime minister Datuk Seri Najib Razak.
Suboh, who fled the country in 2015 at the height of the 1MDB fiasco media reports, has since returned to Malaysia and testified against Najib in his criminal trial over the alleged embezzlement of SRC funds.
Nik Faisal, who left the country just prior to the 14th General Election last year, has yet to be located. He was also the chief executive officer in SRC.
At the Sessions Court, SSM is allowed to serve the summons again, as Justice Manira Mohd Nor has set Oct 4 for next mention.