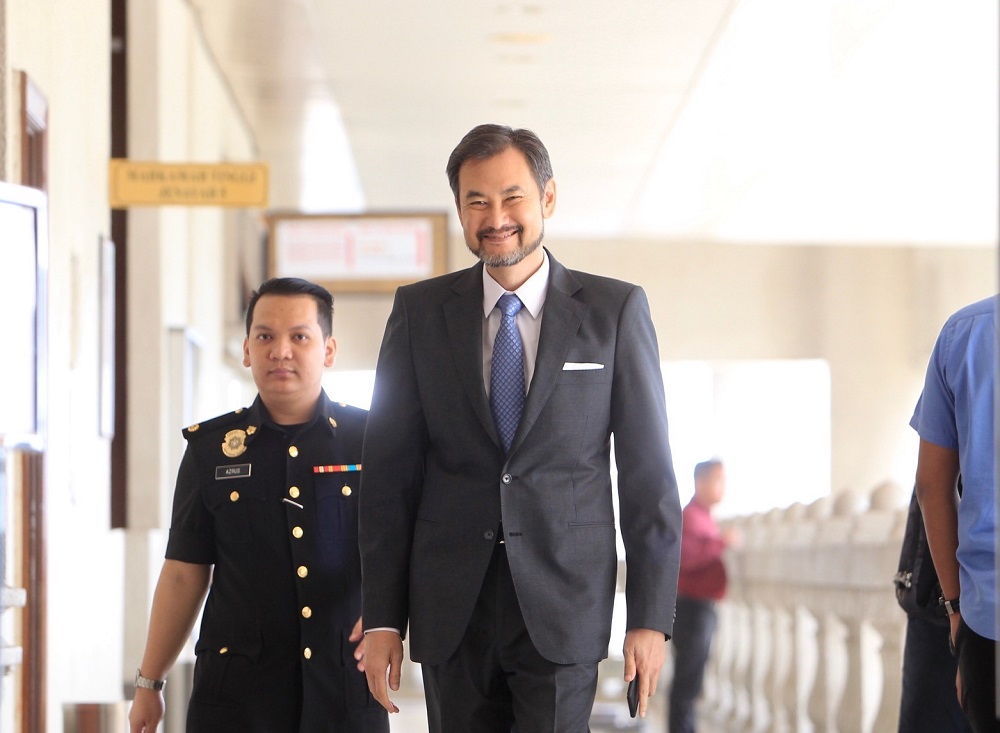 KUALA LUMPUR (Oct 7): Datuk Shahrol Azral Ibrahim Halmi, former CEO of Terengganu Investment Authority Bhd (TIA) and then 1Malaysia Development Bhd (1MDB), agreed with the defence's suggestion that he does not blame former prime minister Datuk Seri Najib Razak for trusting fugitive financier Low Taek Jho and Casey Tang Keng Chee, which was former 1MDB executive director of business development.
During cross-examination by Najib's lead counsel Tan Sri Muhammad Shafee today, the ninth prosecution witness said his role as CEO was not to "do everything" but to build a team that he can rely on.
Shafee sharply interjected. "But a CEO's role cannot just be as a postman - relaying messages and assuming that they are right. That's what a postman does."
"Well, a CEO's role is to listen and understand the mandate given to him by the directors and, or the shareholders. He is supposed to execute that mandate," replied Shahrol.
"So a CEO's job is to understand the nature of transactions. You can't say that as a CEO - especially when you are trained in the military - that this was not your responsibility," said the lawyer.
"I disagree," responded the witness.
Shahrol added that he had placed his trust in Low and Tang at the time as he felt that his strengths were in building a team and looking at systems and processes.
"Someone would have had to help me with the fundraising aspect and it was clear to me that it was, at that time, in the good hands of Jho and Casey," he said.
Shafee later asked why the witness had placed his "explicit and implicit" trust in these two individuals, as well as his dependence on the board of directors of 1MDB, to which Shahrol said: They were professionals".
"From 2009 until 2015, you had complete trust in these gentlemen, because what they were doing did not seem ridiculous at the time," said the lawyer.
"At the time, correct," said the witness.
"If you had complete implicit and explicit trust in these individuals, would you blame my client for trusting Jho Low? You yourself got conned!" asked Shafee.
"... I wouldn't blame him," Shahrol responded after a pause.
"You can't say that he is a culprit in a conspiracy," said Shafee.
"It is not my place to say anything," said Shahrol.
Shahrol is the ninth prosecution witness testifying against Najib in the 1MDB-Tanore trial, with today being Day 17 of the trial.