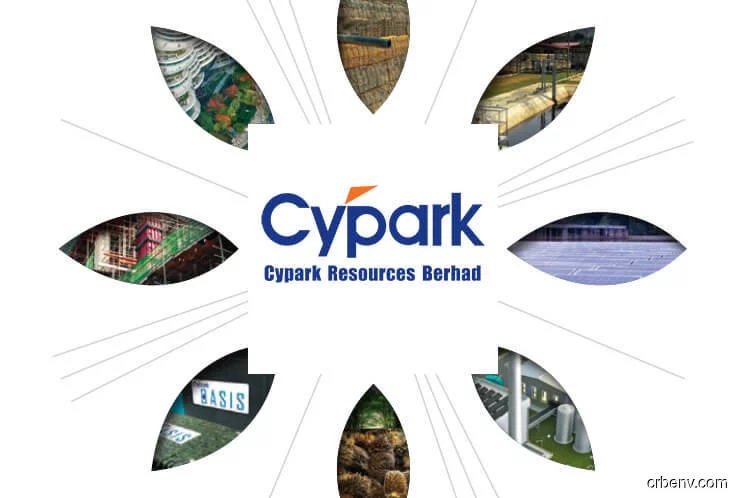 KUALA LUMPUR (Oct 11): Cypark Resources Bhd has partnered with three parties to jointly develop renewable energy projects, consisting of two solar photovoltaic and another waste-to-energy (WTE).
In the first memorandum of understanding (MoU), Cypark is partnering with Negeri Sembilan Corp to jointly develop 50-megawatt (MW) solar photovoltaic projects in Negeri Sembilan, under the Net Energy Metering Scheme, with the adoption, execution and implementation of supply-agreement renewable energy.
The MoU will be for two years and may be extended for a further period as may be agreed by both parties.
Cypark's second MoU is with Menteri Besar Kedah Inc to jointly develop 100MW solar photovoltaic projects in Kedah.
The MoU is effective for a year and may be extended for a further period as agreed.
Its third MoU is a collaboration with Petronas Chemicals Group Bhd for the development of solid waste modular advanced recovery and treatment (SMART) waste-to-energy projects in Malaysia.
Under the MoU, both Cypark and Petronas Chemicals will evaluate potential collaboration on WTE projects, including establishment of WTE plants and exploring joint solutions for plastic pollution in Malaysia.
"The MoU comes into effect on Oct 10, 2019 and will remain effective for a period of five years," Cypark said yesterday.
The collaboration is driven by the Malaysian government's objective of having at least one WTE facility in each state.
"The MoU aims to establish our collaboration in WTE projects, particularly in setting up plants in Malaysia to process municipal wastes for electricity generation. We are able to leverage each other's knowledge, experience and capabilities while identifying and exploring commercial opportunities in relation to the provision of solid waste management," said executive chairman of Cypark Tan Sri Razali Ismail in a separate statement.
On the partnership, Petronas Chemicals managing director and chief executive officer Datuk Sazali Hamzah said: "The MoU marks our second partnership in realising our aspiration to be a solution partner in addressing plastic pollution in Malaysia.
"In June, we entered into a partnership to jointly undertake a feasibility study to set up a facility that converts plastic waste into crude naphtha for the production of recycled virgin-quality plastics," he said.
Cypark had pioneered Malaysia's first SMART WTE plant in Ladang Tanah Merah, Port Dickson, Negeri Sembilan.