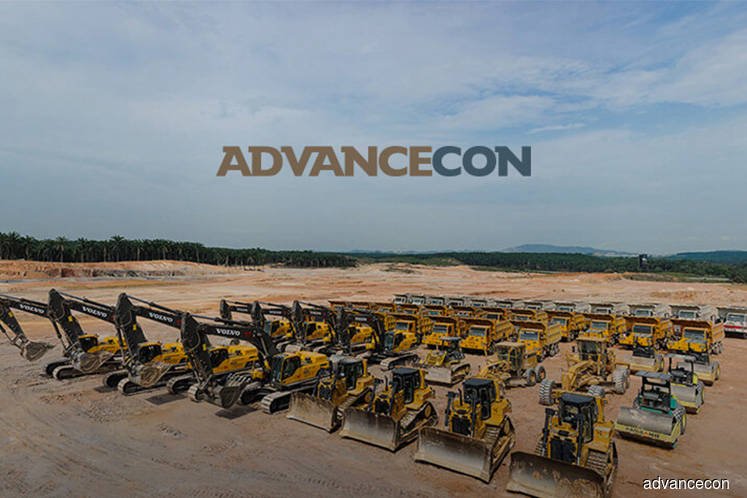 KUALA LUMPUR: Advancecon Holdings Bhd has bagged two contracts worth a combined value of RM50.49 million for subcontract works in Sarawak and Seremban.
In a filing with Bursa Malaysia yesterday, Advancecon said its unit Advancecon Infra Sdn Bhd (AISB) had accepted a letter of award (LoA) from associate company Advancecon (Sarawak) Sdn Bhd to be the subcontractor of the Upper Rajang Development Agency Package 2: Road Infrastructure Projects in Sarawak for a total subcontract sum of RM38.67 million.
The scope of works includes soil investigation, geotechnical, environment protection and enhancement, traffic management and control, demolition and site clearance, earthwork, drainage, road, paving and bridge works, including piling.
The contract period shall be 24 months and completed by Oct 7, 2021 or within the extended time granted, Advancecon said.
Separately, AISB has also accepted another LoA from Sime Darby Property (Nilai) Sdn Bhd for proposed construction and completion of earthwork, ESCP (erosion and sediment control plan), main drain, retaining wall and other ancillary works for part of Plot 2 (SME Business Park), Nilai Impian 2, Mukim Setul, Daerah Seremban, Negeri Sembilan for a total subcontract sum of RM11,818,046.30.
The overall work is expected to be completed in 12 months - by Oct 24, 2020.
Both contracts are expected to contribute positively to the group's future earnings during the duration of the contracts, Advancecon said.
The group intends to fund both contracts via internally generated funds and/or external borrowings, the company said.
"Advancecon has now secured three new contracts in the span of a week, bringing the group's total new wins to approximately RM200 million year to date. We are recognised for competitiveness and competency as we step up efforts to maintain a positive trajectory," Advancecon group chief executive officer Datuk Phum Ang Kia said.
Following the latest contract wins, Advancecon's outstanding order book amount totals RM866.9 million, with earnings visibility for at least 30 months, the company added.
Advancecon shares closed unchanged at 44.5 sen yesterday, bringing it a market capitalisation of RM178.77 million.