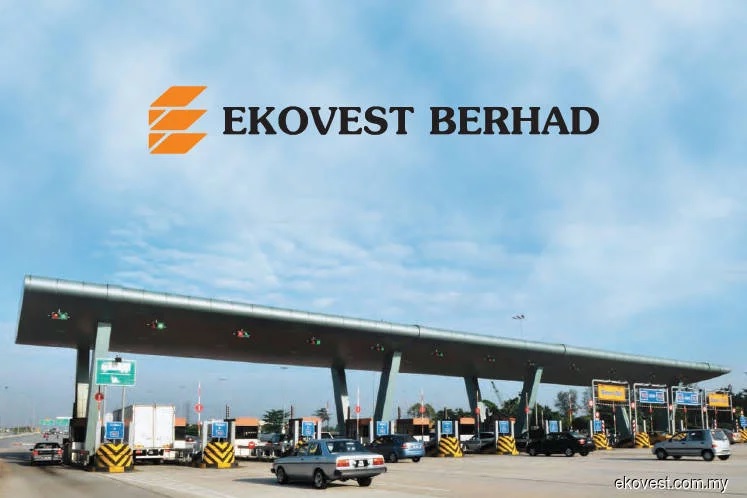 KUALA LUMPUR (Nov 22): Ekovest Bhd has proposed to buy 20 parcels of freehold development land in Johor Bahru for a total of RM1.05 billion from Iskandar Waterfront Holdings Sdn Bhd (IWH).
In a filing with Bursa Malaysia, the company said it has entered into two conditional agreements with IWH, via its wholly-owned unit Timur Terang Sdn Bhd.
The first agreement is to acquire 17 parcels of freehold development land measuring a total of 30.49ha (75.34 acres) for RM869.69 million, which will be satisfied through the issuance of irredeemable convertible preference shares (ICPS) worth RM849.89 million, and a cash payment of RM19.8 million.
The second agreement is to buy three parcels of land measuring 6.32ha (15.61 acres) for RM180.2 million, which will be fully satisfied in cash, Ekovest said.
The cash portion of RM200 million for the proposed acquisitions will be funded via internal funds, Ekovest added. As at June 30, 2019, Ekovest's cash and bank balances stood at RM830.07 million.
The issue price of the ICPS will be fixed at RM1 apiece, representing a 26.09% premium over the five-day volume weighted average market price (VWAP) of Ekovest's shares of 79.31 sen.
Additionally, the issue price also represents a premium of 8.70% over the latest audited consolidated net assets per share of 92 sen as at June 30, 2019.
For illustration purposes, assuming full conversion of the ICPS, Ekovest will have an enlarged issued share capital of 3.5 billion worth RM1.97 million.
As at the latest practicable date (LPD) — Nov 15, 2019 — its issued share capital stood at 2.65 billion, worth RM1.12 million.
As at LPD, the group had a total land bank of 214 acres spreading across Kuala Lumpur (41 acres), Danga Bay, Johor Bahru (36 acres), Kuantan, Pahang (12 acres) and Port Dickson, Negeri Sembilan (125 acres).
"The proposed acquisitions will allow the group to expand its land bank from approximately 214 acres to approximately 305 acres and increase its presence in Iskandar Malaysia, being one of the nation's three main economic regions," Ekovest said.
The company also said its incoming catalytic infrastructure projects in Johor are expected to further spur investments in Iskandar Malaysia and these include the proposed Kuala Lumpur-Singapore High Speed Rail, Johor-Bahru-Singapore Rapid Transit System and Bus Rapid Transit System.
Shares of Ekovest closed four sen or 4.91% higher at 85.5 sen yesterday, valuing the company at RM2.27 billion. Some 96.74 million shares were traded. Year-to-date, the counter has surged by 92% from 44.5 sen.